This week I had the opportunity  (and time) to visit two new restaurants and naturally I would like to share them with you.
Restaurant #1: The newly opened Caplansky's at 156 Cumberland. Yes, The Deli King,….Zane Caplansky, has brought deli to Yorkville and this particular location is the launch of their first franchise!
The space is bright and colourful and has some fun features like a pickle on the front doors and pickle wall paper too.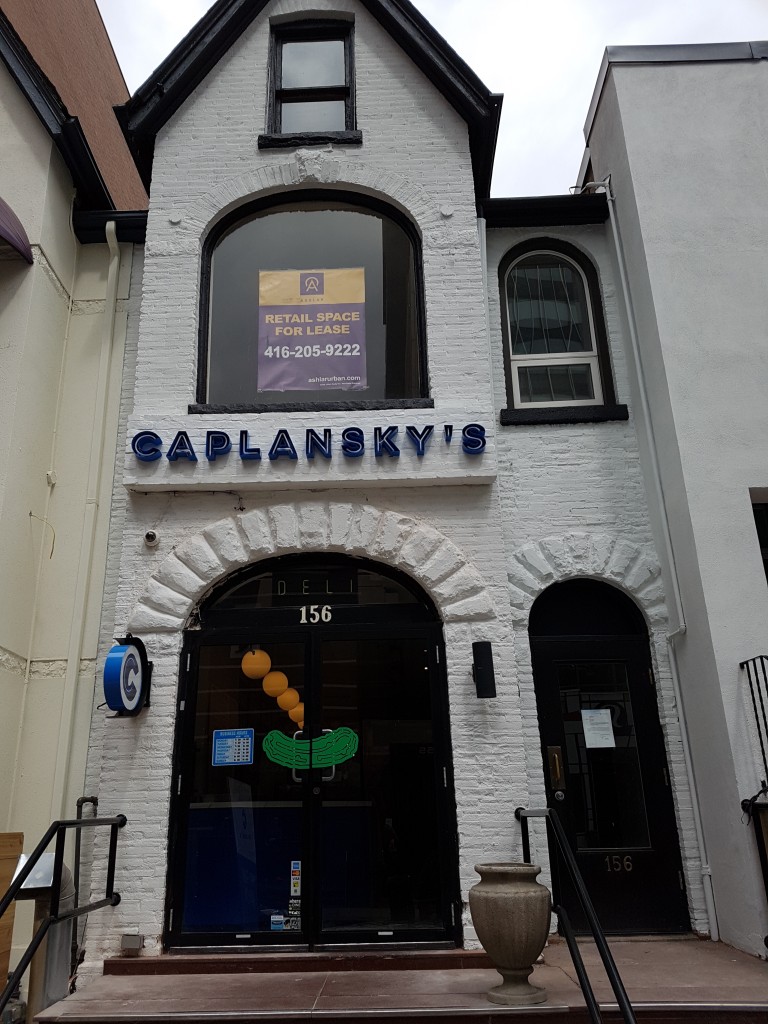 As for the food: I sampled the Turkey Reuben (exclusive to this location),  BBQ Beef Brisket and a Smoked Meat Reubensque. Of course, I liked all of them! I wish I could tell you I liked one more than the other, but I can't.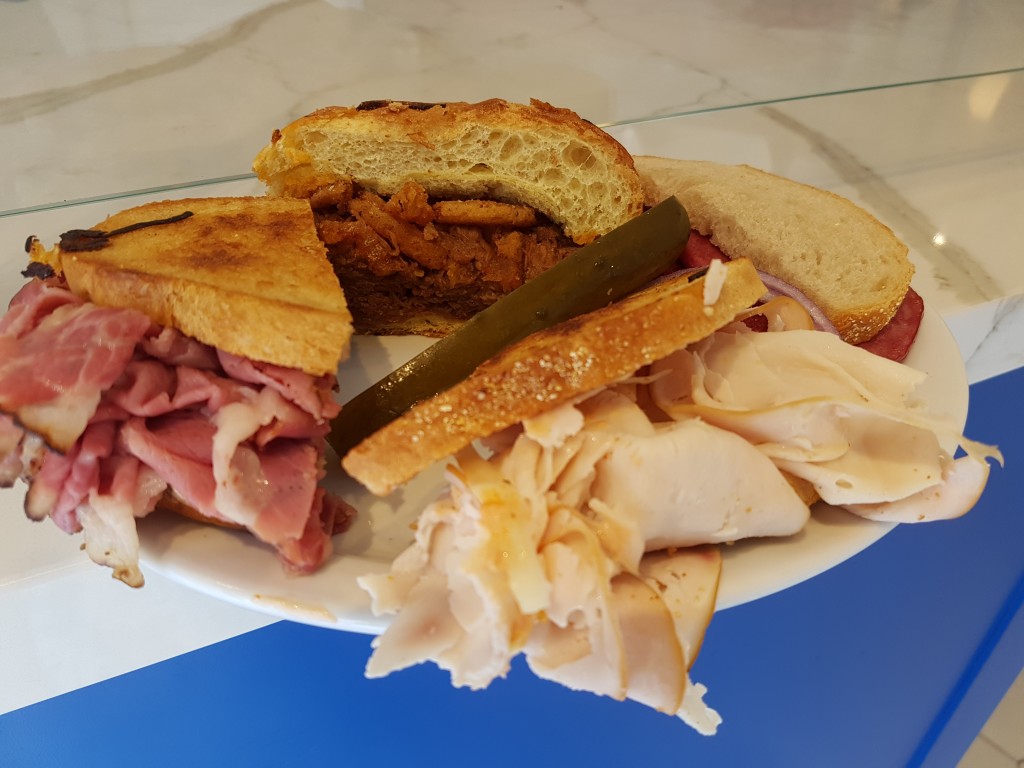 The media event that I attended, also had some fun swag that was brilliant…Pickle Socks in a Mason Jar.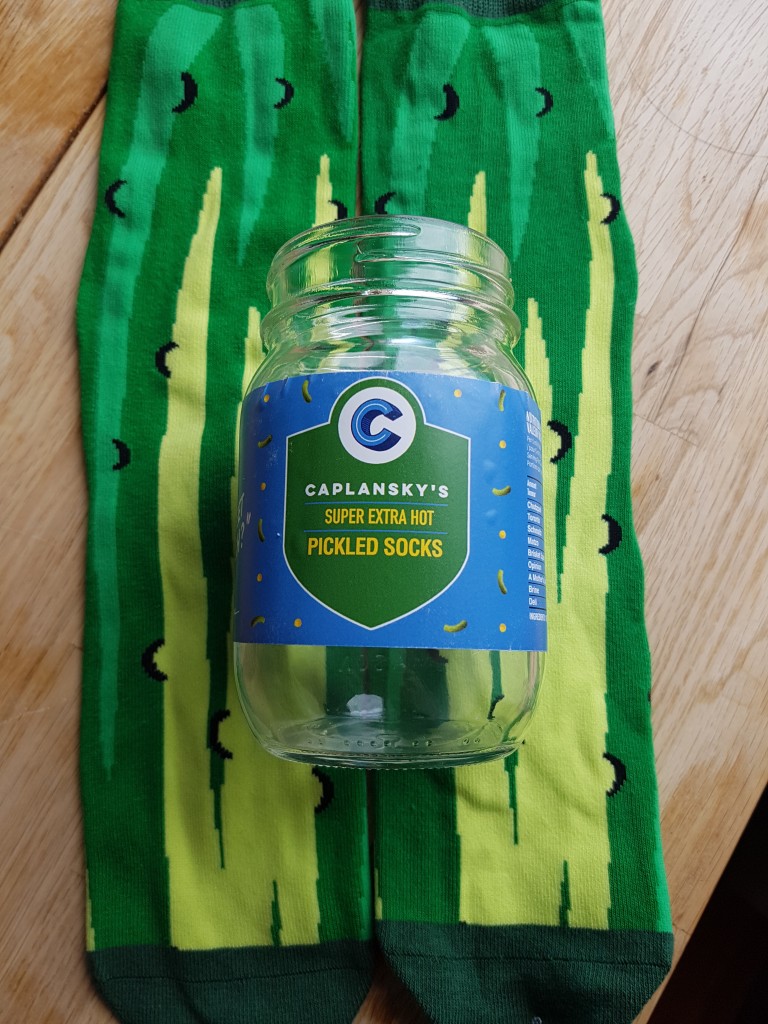 Restaurant #2: It's called Toast and it's a pop up restaurant that will be open every weekend throughout the month of May (9 am to 3 pm) in the Distillery District (45 Mill St).
You pick the type of bread and then pick either savour or sweet toppings. Easy Peasy and DELICIOUS
Sweet options include: Nutella Cheesecake Mousse, Birthday Cake Batter, Carrot Cake Whipped Ricotta, Salted Caramel Milk Jam, Ball Park Peanut Butter.
Savoury options include: Green Goddess Goat Cheese, Huevos Diablos, Pudina Cream Cheese, Hummus 2.0, Grilled Corn Mash.
One bread with one topping is $6 and well worth it. I couldn't decide between the sweet or savoury so I decided to go half and half (Huevos Diablos and the Salted Caramel Milk Jam).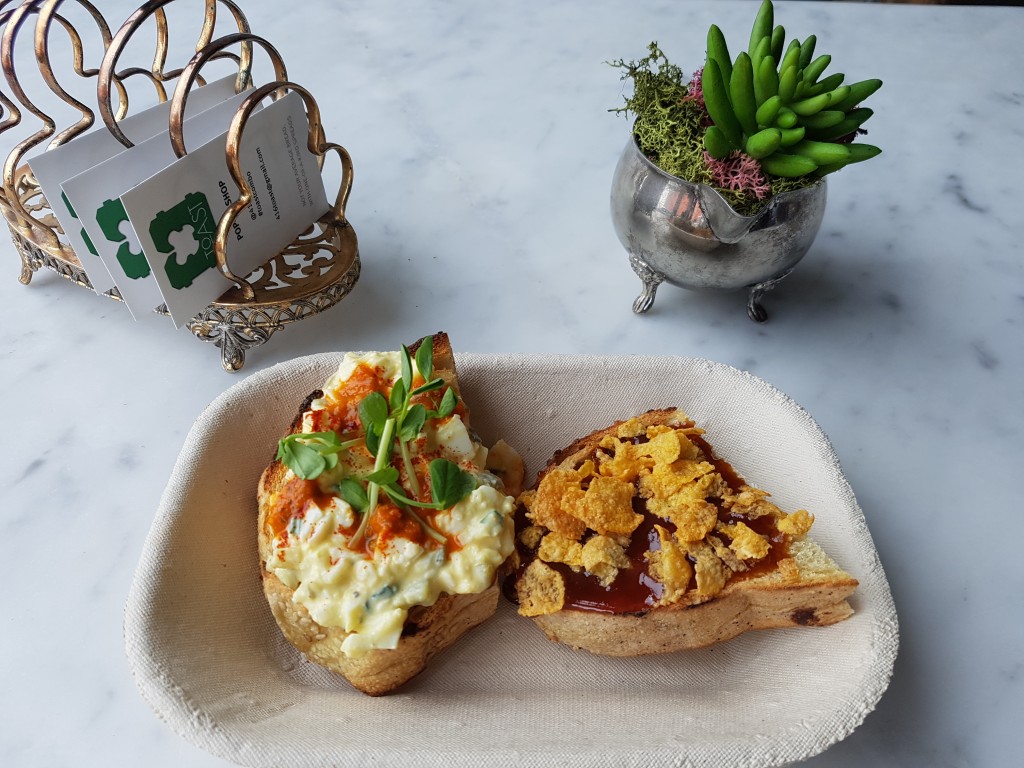 Then you can sit down and enjoy your Toast!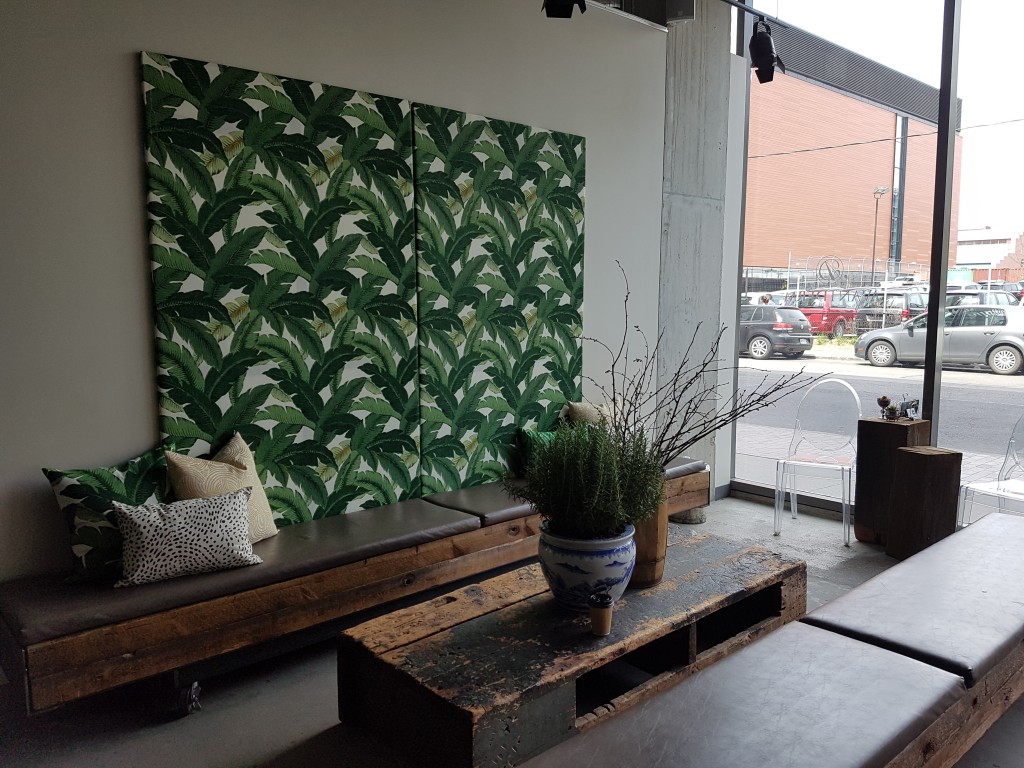 The three woman behind this concept use to work for The Steve and Chris Show (Joanne Lustead, Amrita Singh and Lindsay Agnew) and while travelling to San Francisco saw a similar concept. Oh how I love these types of stories.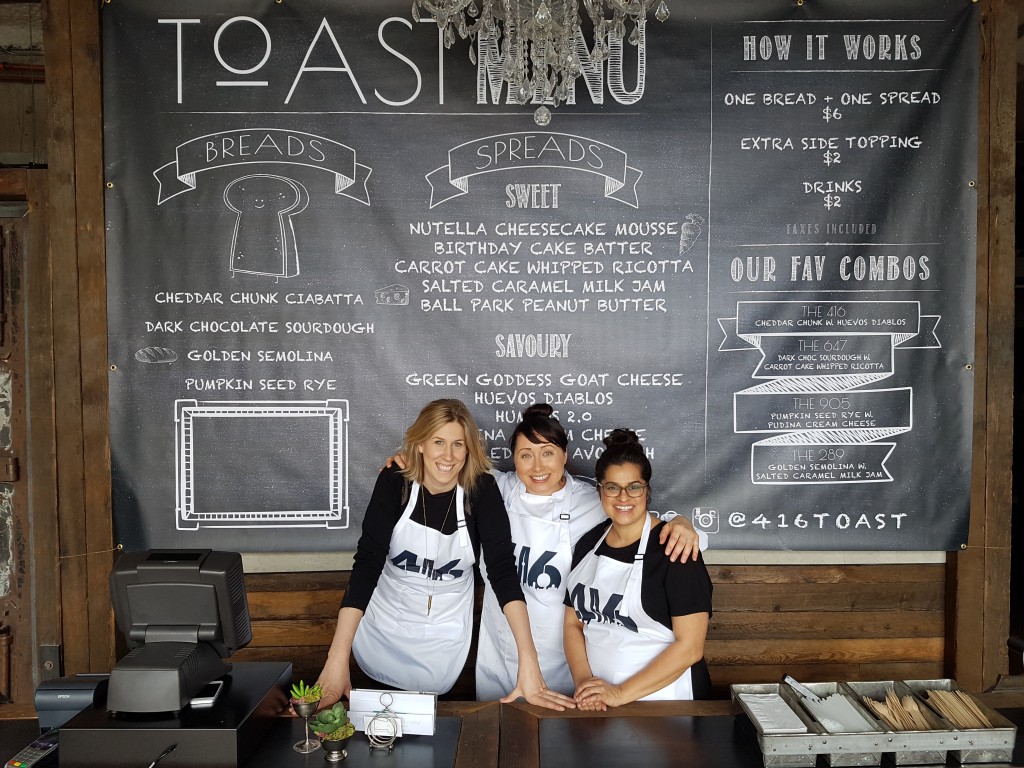 Congratulations to both restaurants. Hope to see you again soon!!