There's a new app on my phone that I would like to share with you!  See the icon that says "Nectar Flowers" ? Well I just installed it and then I used it to send flowers to my daughter over the weekend!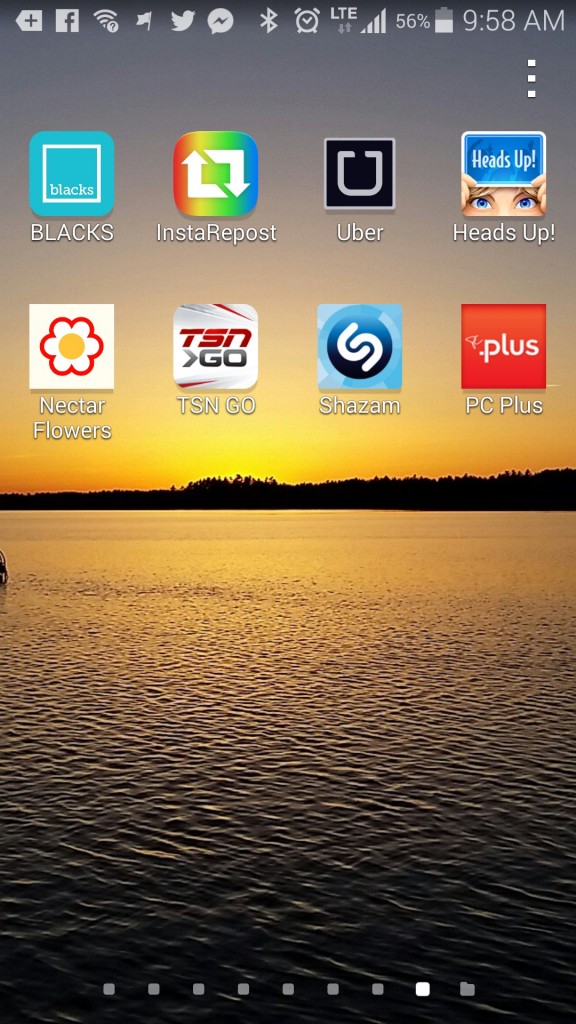 This app is truly unique and as you know I like anything unique!! Why did I like using this app so much? Here's a few reasons..
a) I was able to record a video message instead of a note! Love this idea
b) It was super easy to use. After several clicks…my order was processed.
c) The app will even assist you if you don't know the exact address
I love discovering new apps. Infact, I actually need to write an entire blog post about some of my new favorites so stay tuned.
Here's the bouquet that was delivered which is called: Sun Bath Bouquet. Price ($39) ps vase not included.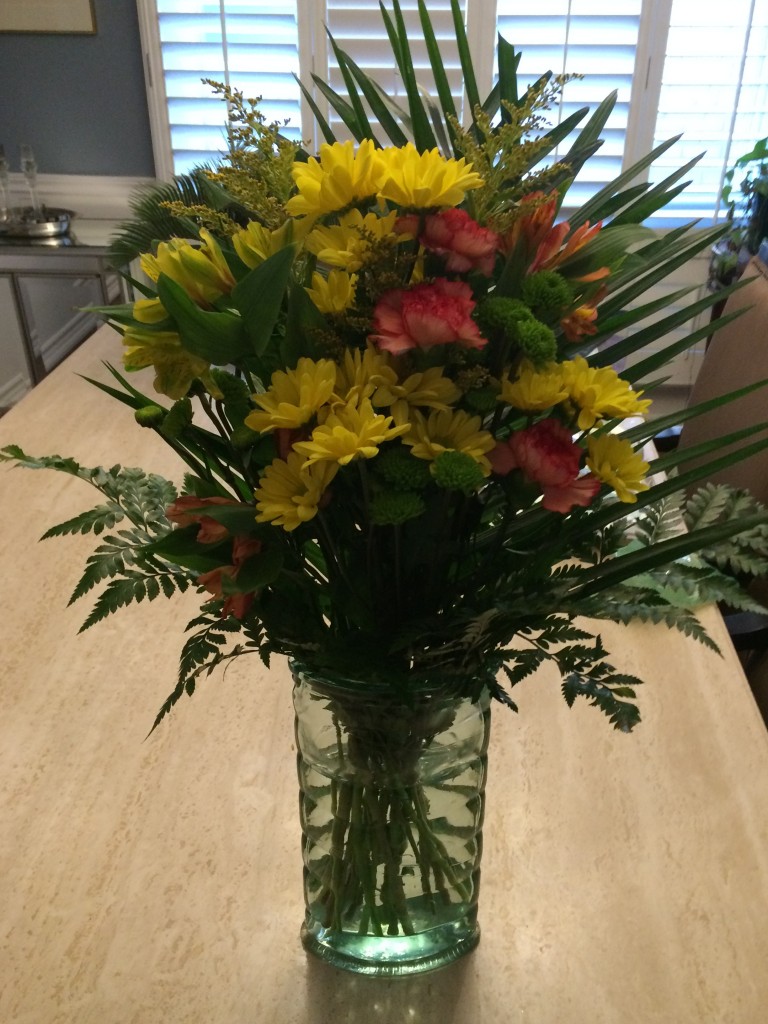 Seeing as Valentines Day is around the corner, I thought I would share this special offer with you!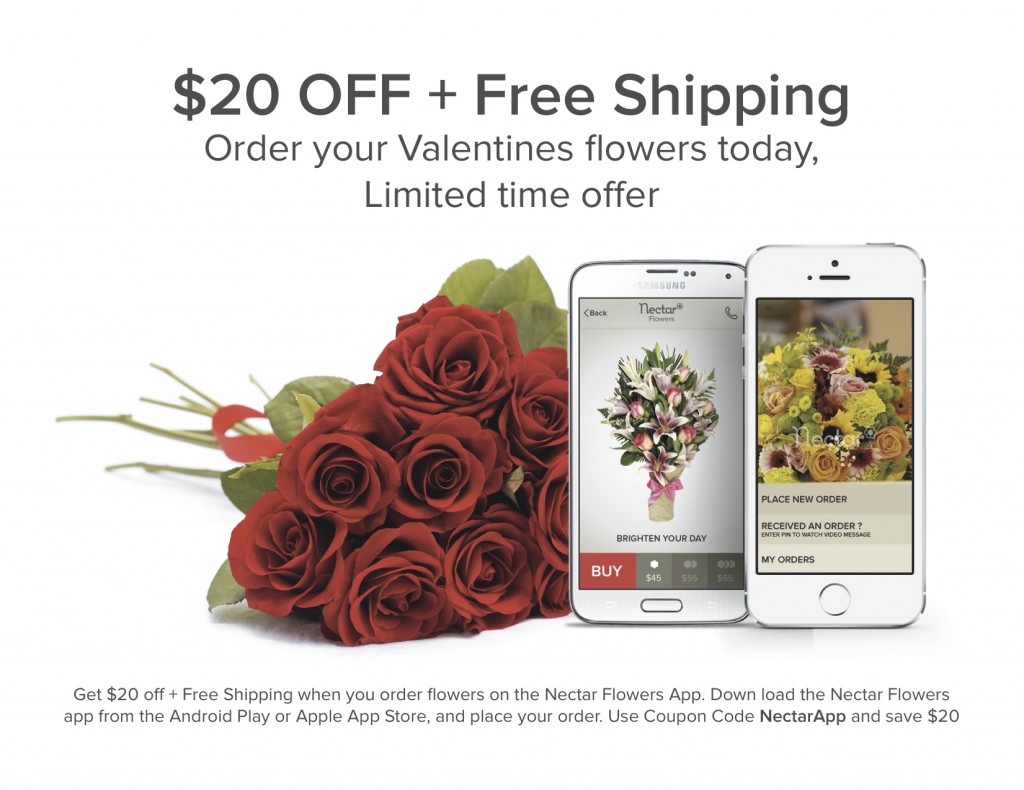 For more information: www.nectarflowers.com
Happy Valentine's Day!!