The stores must see me coming. "Hey… Here Comes Vicky".
Especially in stores like the Real Canadian SuperStore I think the Kitchen Department is BRILLIANT – so many fabulous products and with it – matching fabulous prices. I really should avoid this store but I love Joe Fresh and wanted to see what was coming out for Spring. While I was in there, I just HAD to check out the kitchen aisles, right? RIGHT!!
This is what caught my eye on a recent visit to my neighborhood SuperStore: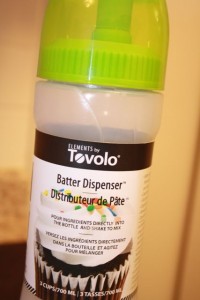 I could not resist buying this. After all – it was ONLY $5.
I also knew what I would be doing with it. I would be making pancakes with it and kicking it up a notch with funky creative designs. Therefore on Sunday morning I got up bright and early (like all good mothers – HA) and took out the Bisquick.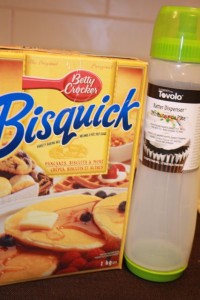 I made the batter, poured it into the dispenser and let my inner child out!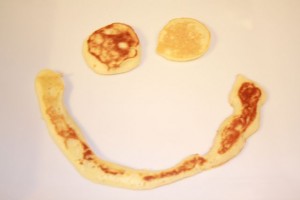 I was smiling as was my 12 year old daughter and it was one happy kitchen!!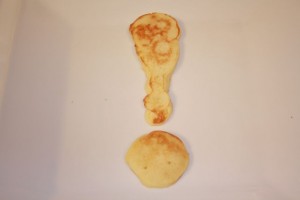 I was having a blast. HA. Who knew that cooking would be so much fun. Now, my daughter is not a picky eater, but can you imagine what a picky 3 year old child would be like if their pancakes were served with funky shapes and designs!! I almost (Note: almost) wanted to borrow someones child to find out.
Bottom line: I love products like this. I made a fun quick breakfast in NO TIME at all that made everyone smile. Congratulations Tovolo for creating this product and to SuperStore for carrying it.
Cant wait to use this product more and create more fun breakfasts.
Disclosure: I am part of the Life Made Delicious Connector Program and I receive special perks as part of the affiliation with this group. The opinions on this blog are my own.