About a month ago, I attended a media dinner at the recently opened Captain's Boil which is located at 671 College St. This is the 5th location for this restaurant chain, which I know will continue to grow as it's such a fun concept. The location is uniquely design to resemble the hull of a ship and I must admit that the decor caught my attention.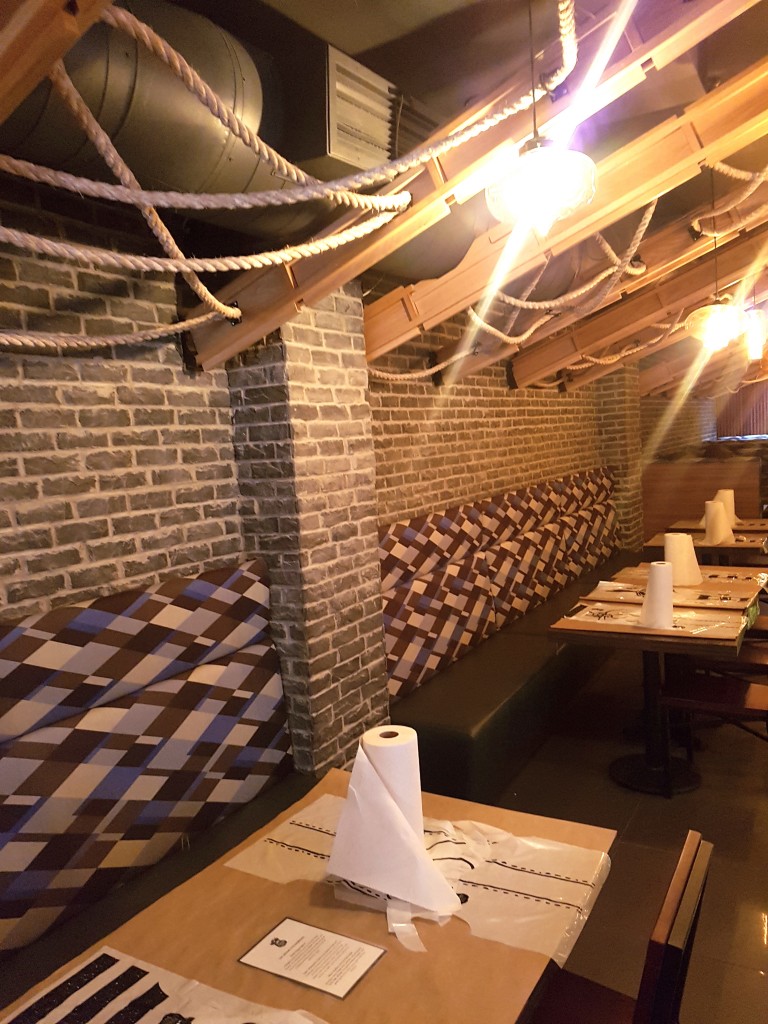 The invitation to this event also caught my attention as I simply adore seafood. Plus I liked the idea of eating seafood in Little Italy!! I don't know why …but I love all varieties of seafood – lobsters, oysters, mussels, shrimp, clams etc.
The concept at this restaurant is that you eat with your hands. Yes – gloves are provided.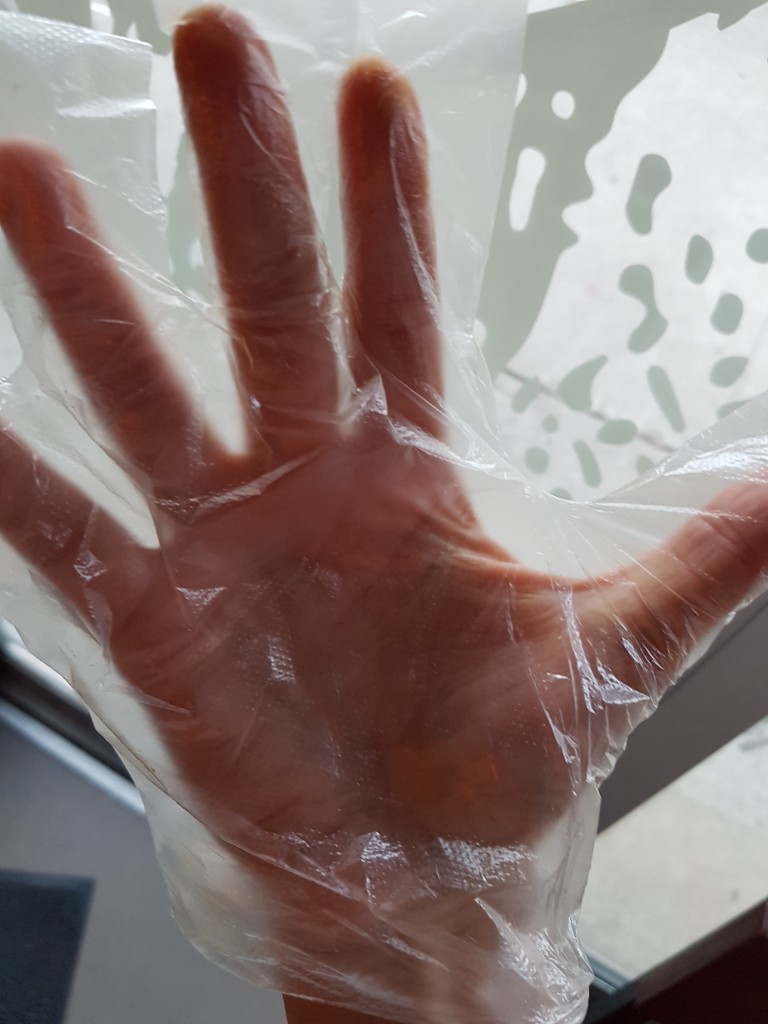 Cute bibs are provided too and I'm proud to announce that I left the event with a white shirt and not a stained shirt!!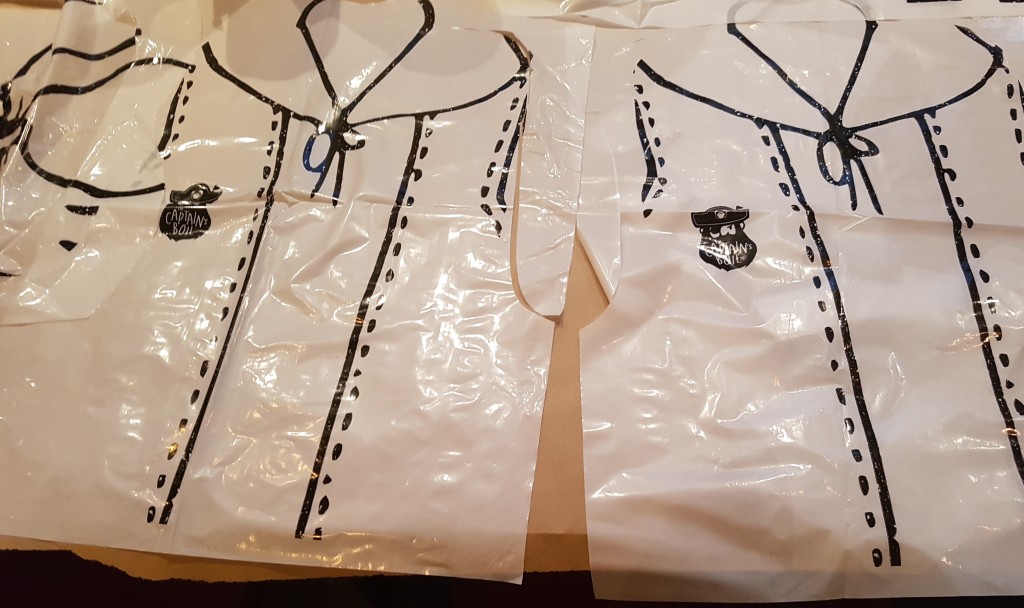 As for the food:
Step 1: You choose your catch: Snow Crab Legs, Lobster, Mussels,Clams, Chicken Slices, Shrimp, Crawfish, King Crab Leg or Dungeness Crab
Step 2: Choose Your Flavour: Cajun Cajun, Lemon Pepper, Captain's Boil, Garlic Sauce
Step 3: Choose Your Heat: Non Spicy, Mild, Medium, Fire. (I chose the Medium and it certainly had heat to it).
There's also  a huge list of side dishes to choose from: Okra, Lotus Root, Sausage, Corn, French Fries, Sausage etc.
Before you know it, bags of hot seafood arrives at your table and you dig in with your hands (oh ya – there's no plates). It's messy but it's fun!!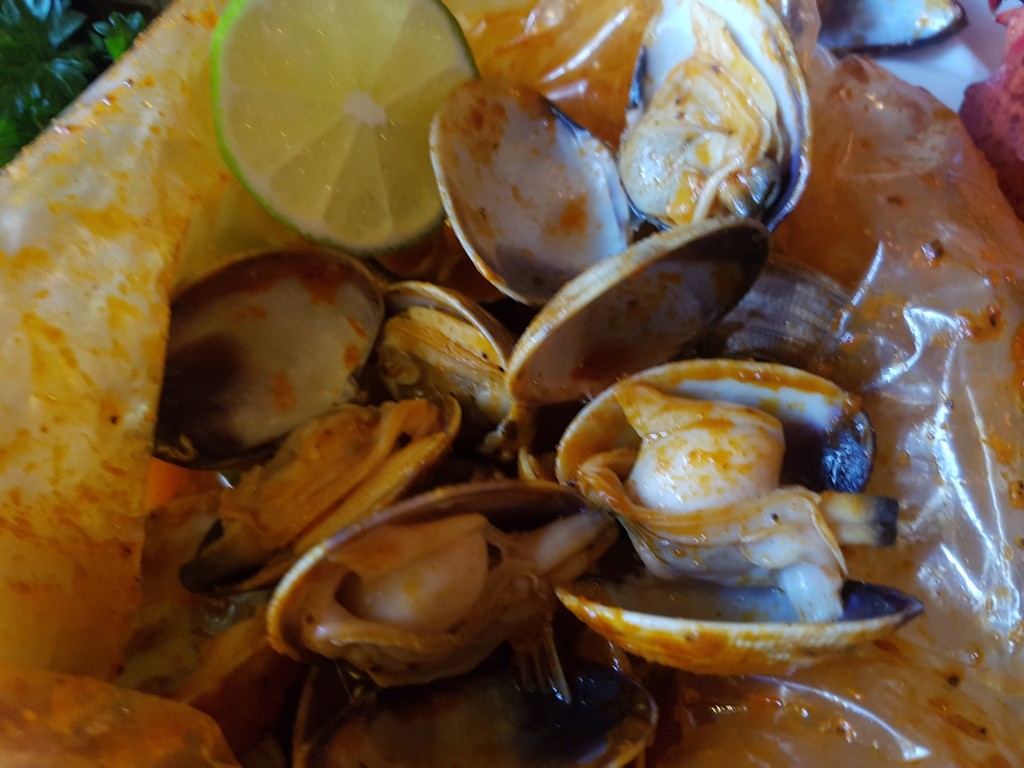 You are also provided with lime, salt and pepper in little containers. I've never seen this before and was eager to try it. I will now continue to eat seafood with this idea. Thanks Captain's Boil!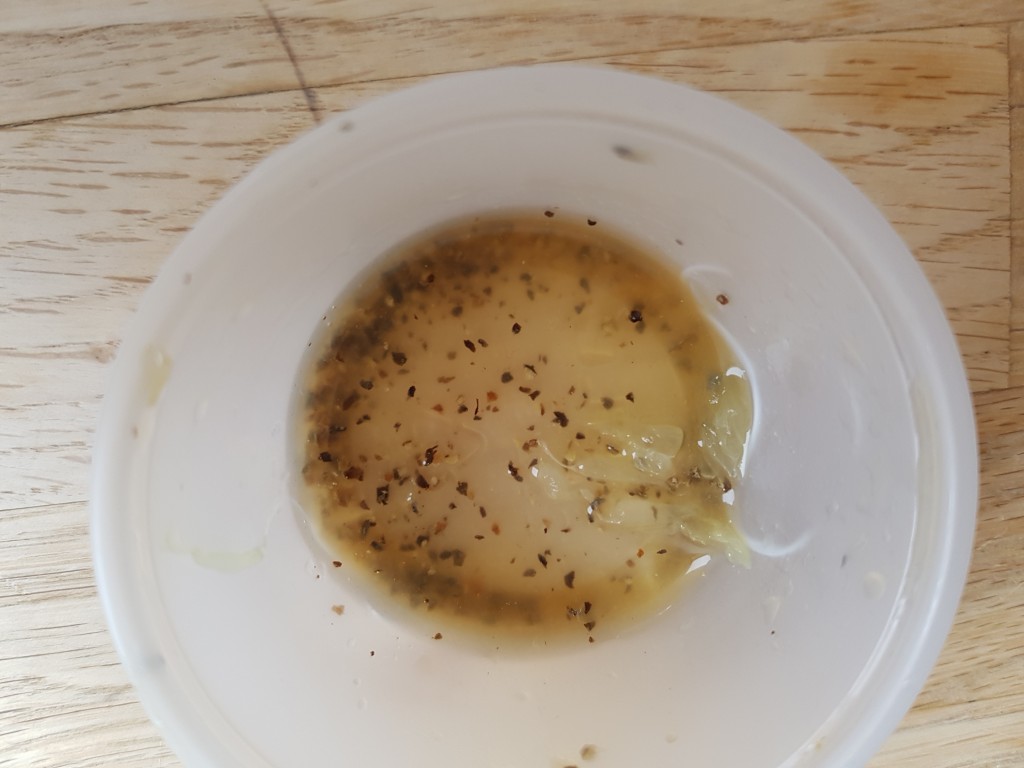 For more information:
Website: www.TheCaptainsBoil.com
Address: Captain's Boil – Little Italy – 671 College St.
Telephone: 416 538 8868
Twitter/Instagram: @thecaptainsboil
Facebook: www.facebook.com/thecaptainsboil
Disclosure: This meal was complimentary however all opinions are my own.