Often when I bake or cook, I find myself posting a photo of the "final result" on Facebook. I then receive comments like "Recipe, please!!".
Then it occurs to me that I should blog about these recipes and not just post photos of the final result. Here's two recipes that I tried recently that are definitely worth making!
Recipe #1: I saw this recipe somewhere on the internet (for a change) and decided it would make a great vegetable side dish for a meat meal that was being served over the Jewish New Year. Several of my facebook friends also made it and we all had winning results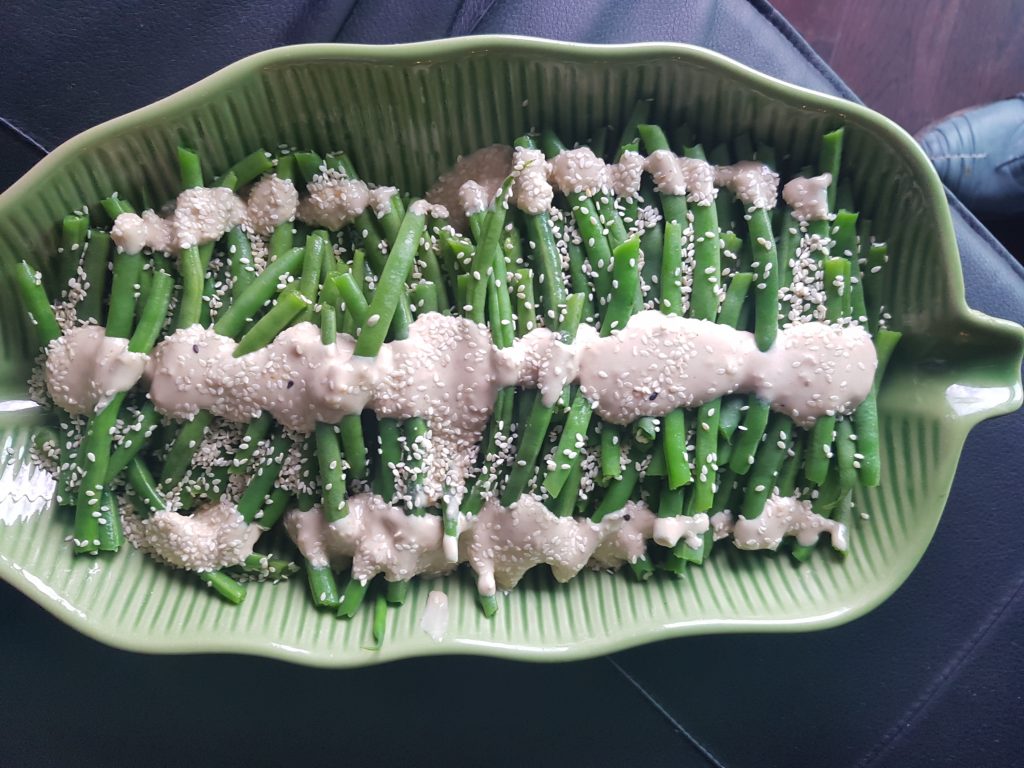 Green Bean with Honey Tahini Glaze (recipe taken from www.MyJewishLearning.com by Leah Koenig)
Ingredients
1 Tablespoon Tamari or soy sauce
2 Tablespoons honey
2 Tablespoons tahini (sesame paste)
Kosher salt and freshly ground black pepper
1 Tablespoon olive oil
1 lb trimmed green beans
1 Tablespoon minced garlic
2 teaspoons orange juice
1 teaspoon finely grated ginger
Directions
Preheat oven to 425. Spread beans in a 9×13-inch baking dish; drizzle with olive oil and sprinkle with salt and pepper to taste. Toss to coat beans evenly. Roast for 10 minutes.
Meanwhile, whisk together the tahini, honey, tamari, garlic, orange juice, and ginger in a small bowl.
Remove beans from oven. Pour honey-tahini mixture over beans and toss to coat evenly. Return beans to oven and roast for 10-12 additional minutes, until brown and starting to shrivel. Transfer to serving plate and sprinkle with additional salt and pepper to taste.
PS I steamed the green beans and then poured the tahini glaze over them and it was still delicious.
Recipe #2: Apple Crisp Cookie Cups (original recipe on this video by www.delish.com). This video showed up so many times on my facebook feed that I just had to try it. Guess what? I will be making it again!!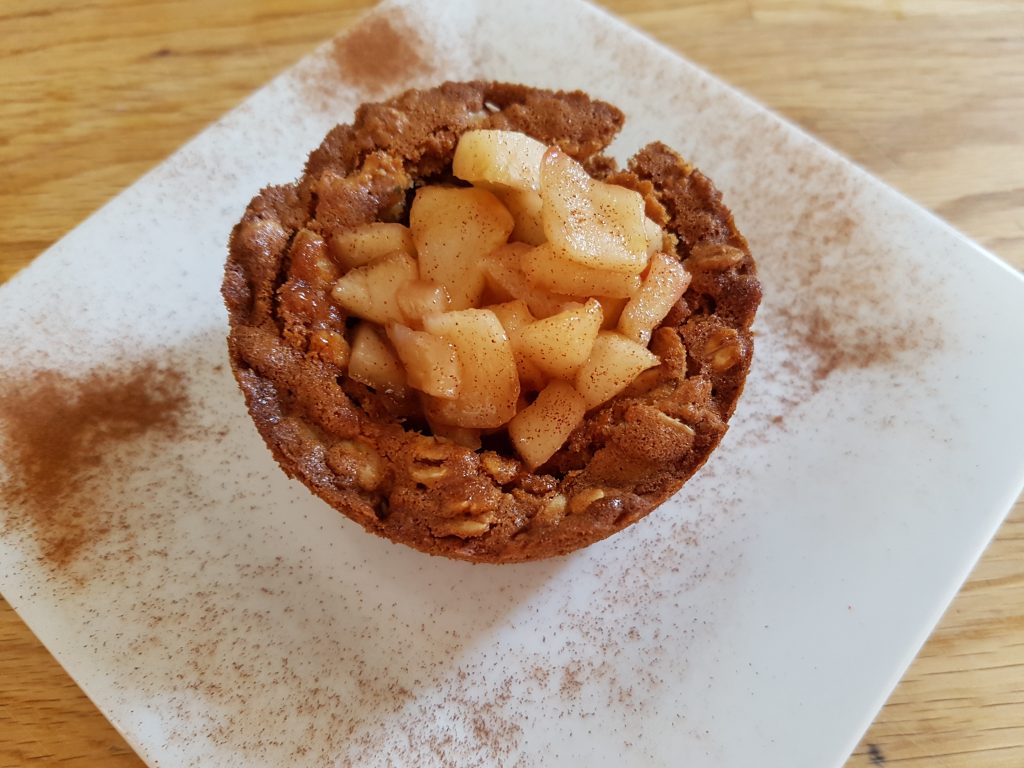 This week, I'm going to make something I've never made before. Once again, I found it on Pinterest.
So stay tuned for a more detailed blog post about my experience making Salmon Wellington!