Sometimes I'll have a salad or a great kale stir fry and even though I'm full…I will be craving something "extra". Do you know what I  mean?
Here's my list of how I satisfy those cravings:
-grab a bowl of cereal (I generally have 6 boxes in my kitchen even though I live in an apartment with my daughter part time). These days Multi-Grain Cheerios + Ancient Grains with 5 Whole Grains has my attention seeing as there's the bonus of ancient grains (Kamut, Spelt and Wheat).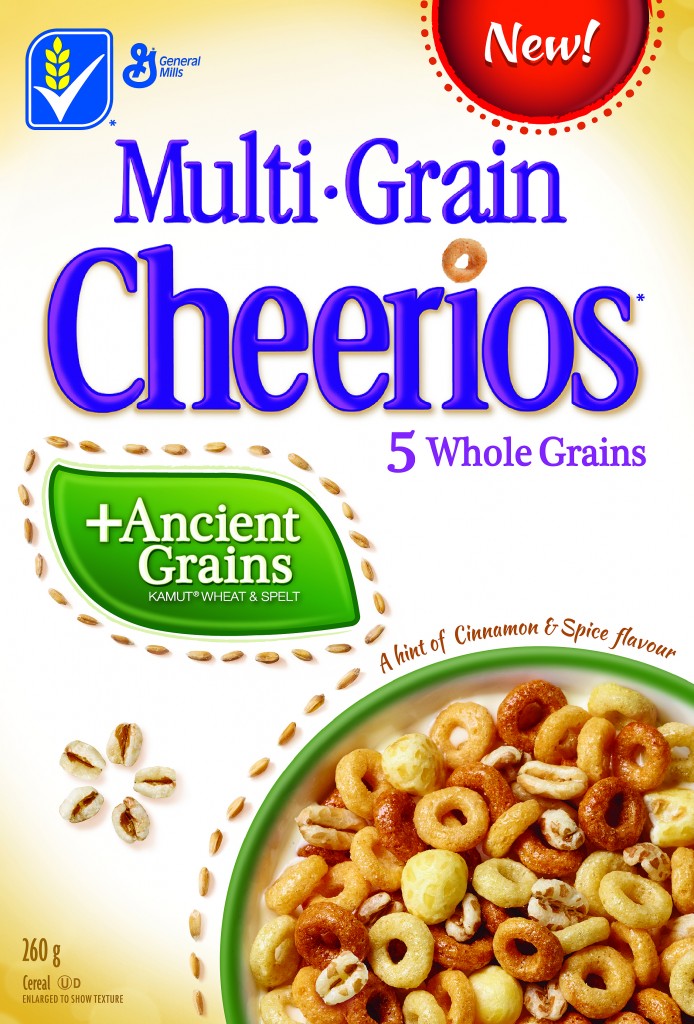 -grab a packet of seaweed
-grab a frozen choc chip cookie from my freezer
-find a piece of chocolate and dip it into peanut butter
However the other day, I was happily clicking my way thru Pinterest and discovered a recipe with Cheerios that only requires 4 ingredients to make. I love these types of recipes …especially in the summer when I rarely turn on the oven.
I grabbed the Cheerios and within no time at all – I had a sweet, crunchy snack to add to my list when Im craving something "extra".
RECIPE FOR 4 INGREDIENT  CHEERIO SNACK BARS (taken from My Little Celebration)
INGREDIENTS
2-3 cups of Cheerios….try using the new Multi-Grain Cheerios + Ancient Grains
1/4 cup peanut butter (I used Kraft Natural..Crunchy)
1/4 cup sugar (Im going to try and reduce this next time)
1/4 cup honey (I used agave)
DIRECTIONS
1. In a small saucepan, melt the sugar and the honey – over medium heat.
2. Remove from heat and add the peanut butter and continue to stir
3. Add the cheerios
4. I had these cute little pans to put it in….but you could put it in a small loaf pan, a small dish…anything really.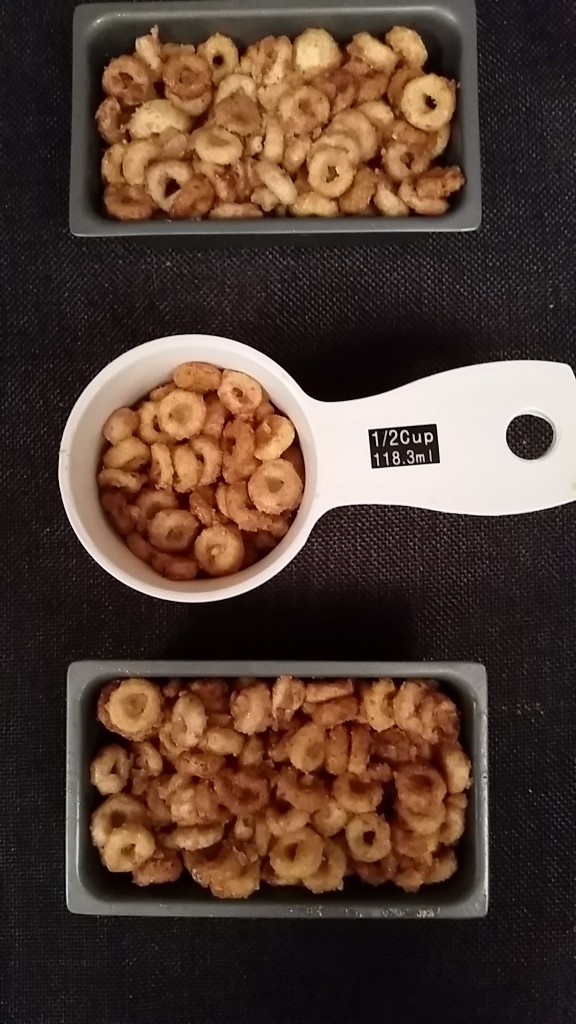 5. Pop it into the fridge for an hour and then cut up into squares!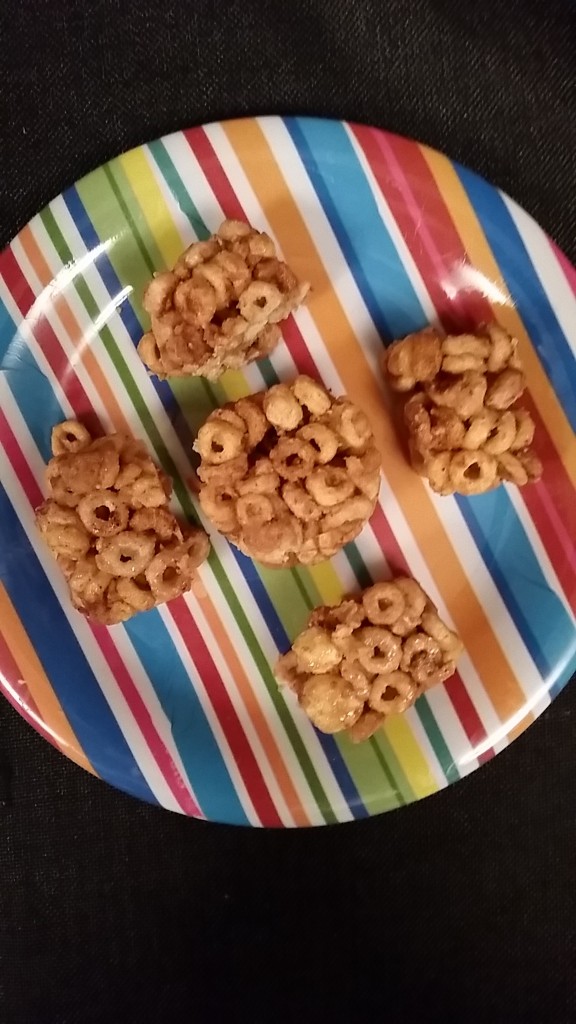 I have no doubt that I can add these snacks into my freezer so that they are handy!!
Before you start making these amazing snacks, I'd love to talk more about Ancient Grains. I'd love to know….
A) How do you incorporate ancient grains into your lifestyle? (cereal, in your bread, muffins, etc)
B)  What's your favourite ancient grain? (spelt, whole wheat, kamut,)
Look forward to hearing from you….
PS This is a sponsored post, however all opinions are my own.