Many years ago, my friend use to invite guests over on a Sunday afternoon for "tea". It was a nice way to end a Sunday afternoon, and we always met new people without the formality of a sit down dinner.
I decided after writing my blog post about my china collection, that it was time for me to host my own tea party and to actually use my china and not just stare at it in the cupboard!!
Here's some tips how to host a tea party:
1. I invited 10 woman from 3-5 p.m.
2. I set the table with china cups and saucers. (my favorite part)
3. I served: orange almond scones (recipe to follow in another blog), fruit, a cheese platter, party sandwiches, and of course tea!! It was just the right amount of food.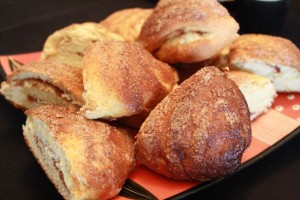 4. As for the tea: I was SO lucky to have met a tea sommelier a year ago at a food show and she graciously brought her collection of tea and actually educated my guests about tea. My guests enjoyed her line of Tea and All its Splendour plus Sloane tea as well!! I brought out the new Perk Tetley Tea (with added cafferine) as well but no one seemed to want to try it. (sniff)  No question, my guests did not leave thirsty and they left inspired too.
5. Raelene (Tea and All Its Splendour) even brought the right tea kettle so that the water could be boiled at the correct temperature!! I was so impressed.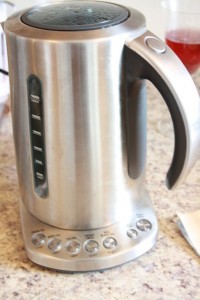 I'm not kidding, my tea party would not have been the same without her presence. Full Disclosure; I did not know how to make loose leaf tea till this tea party…she saved me!!
It was a great afternoon and I'm sure I will do it again…now that I know how to make tea!!