I bet you think I just ate my way thru Barcelona and didn't see anything but restaurants and the Boqueria Market. WRONG. I actually did go sightseeing!!
I accomplished this by using Barcelona Bus Turistic Bus which allows visitors to see many of the attractions in Barcelona. There's a blue line, a red line and a green line. It's tremendous value and well worth the money. If anyone is visiting Barcelona and has limited amount time – this is the way to see Barcelona!!
I spent a full day on the blue line and a good chunk of the time on the red line too.
The Blue Line allowed me to see the following attractions: (please note, there are 14 stops)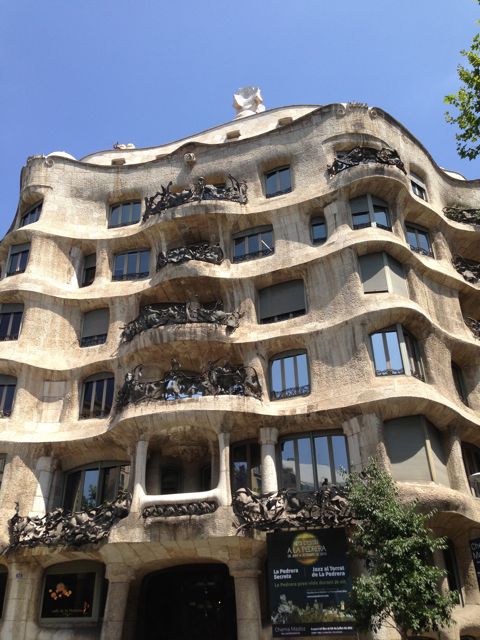 The famous football stadium (um, can  you say MASSIVE?)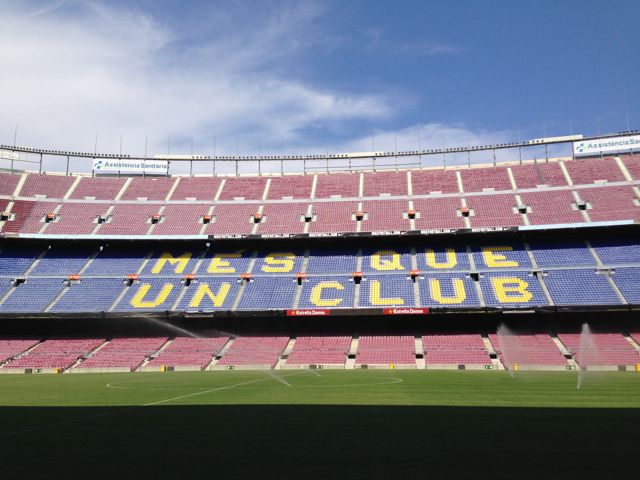 A Chocolate Museum ( I'm a food blogger so of course this was of interest to me)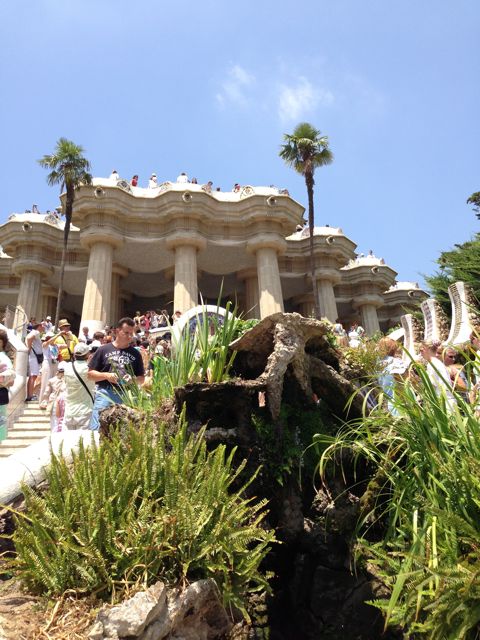 The Red line allowed me to check out: (please note, there are 23 stops but I just didn't have time to see everything)
The Barcelona Beach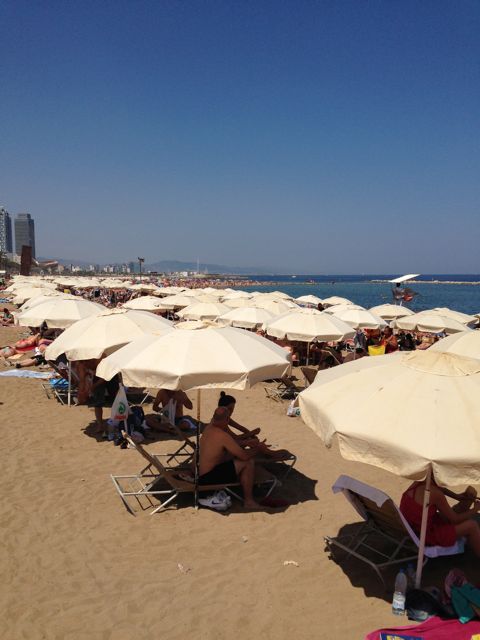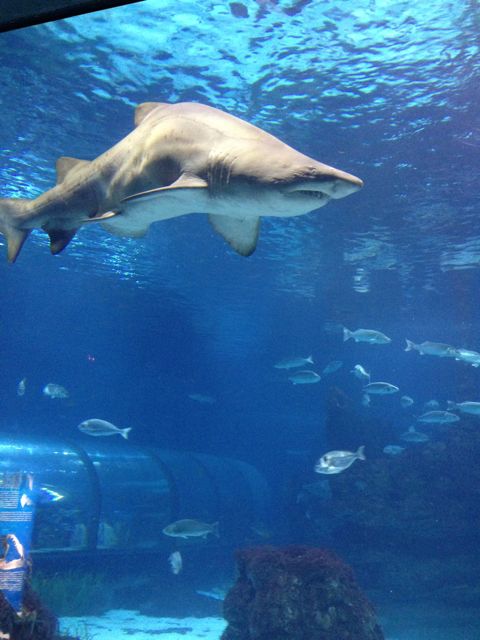 Of course, after a long day of touring I was thirsty and needed a drink. So I spent Saturday Night sipping some amazing cocktails courtesy of the W Hotel Barcelona. The Eclipse bar is located on the 26th Floor and was a spectacular location to watch the sunset and re-hydrate!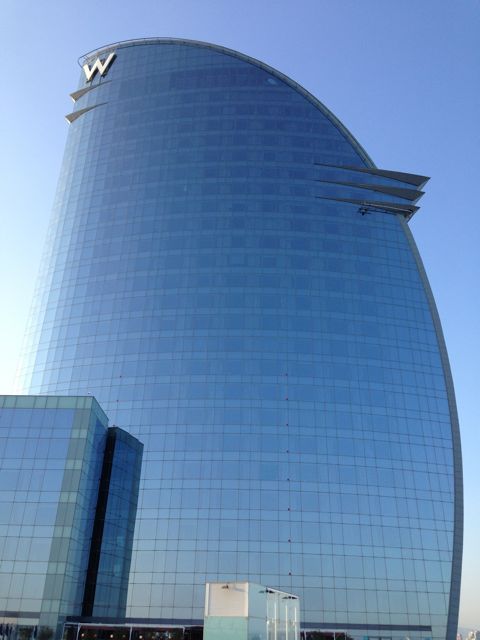 The friendly bartenders were also skilled and knowledgeable about mixing the perfect cocktails. See this? 4 bottles – 2 hands.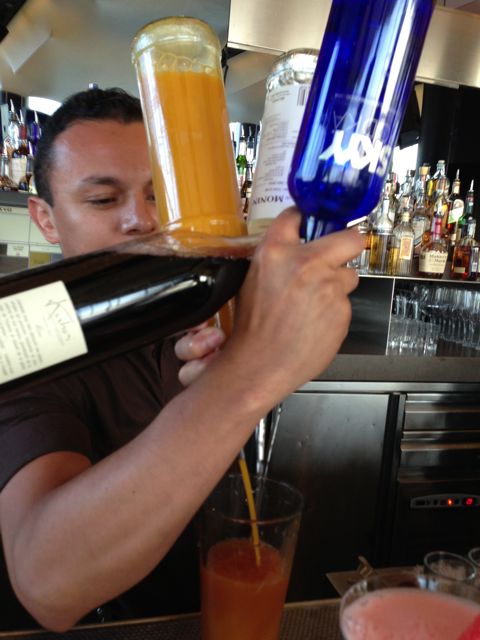 I enjoyed the following drinks (all of them..hee hee). To be honest – there were 2 more drinks!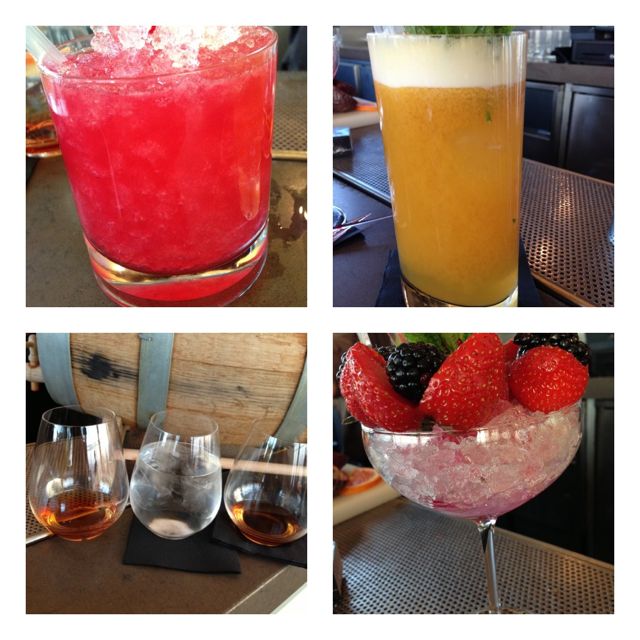 Barcelona is truly a spectacular city with lots to offer. I didn't stop moving for the entire 4 days that I was there.
For more information please visit Barcelona Tourism.