Long Weekend: Montreal – Part 2
I hadn't been to Montreal since 2014 so I was due for a visit. When it comes to food, this city is right up there with New York, Vegas and Chicago. (in my humble opinion)
Day 1:
How could we not stop at the epic Gibeau Orange Julep (7700 Boulevard Décarie) . It was the perfect way to say "Hello Montreal. We have arrived!"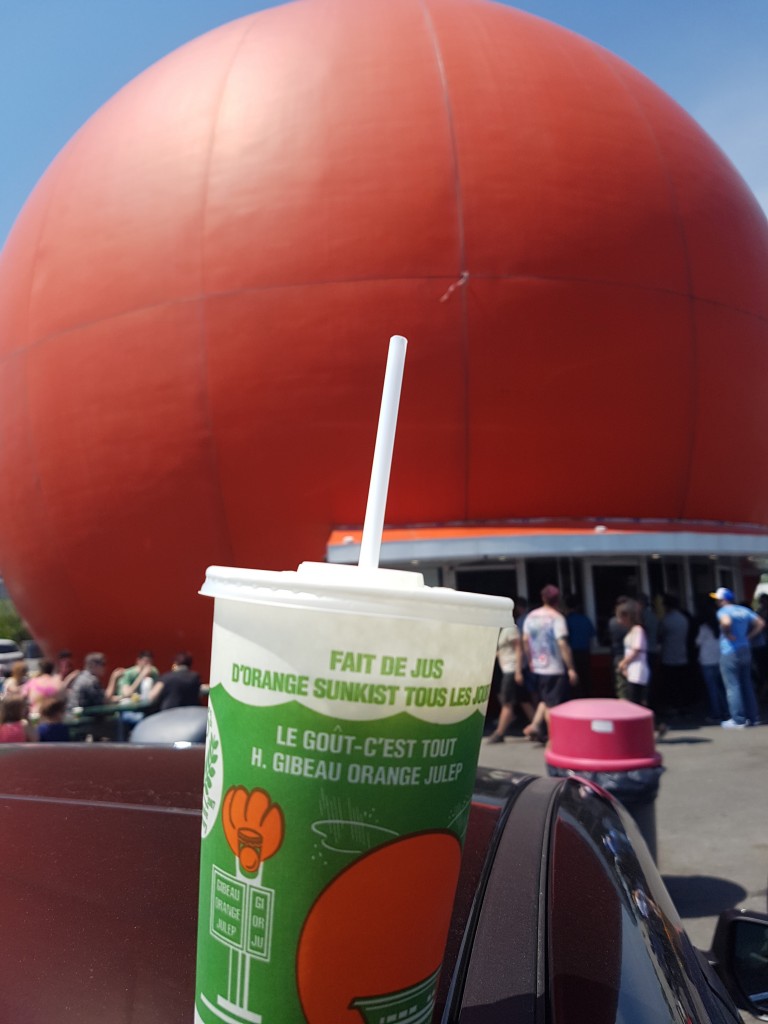 Then we continued to Jean-Talon Market (7070 Avenue Henri Julien). I absolutely adore this market. It's one of my favourites for so many reasons. I bought a new yogurt I had never seen, (which I hope we will see in Toronto one day) a cheese I had never tasted (Tahlia) goat cheese curds and a gorgeous mustard with black sesame seeds.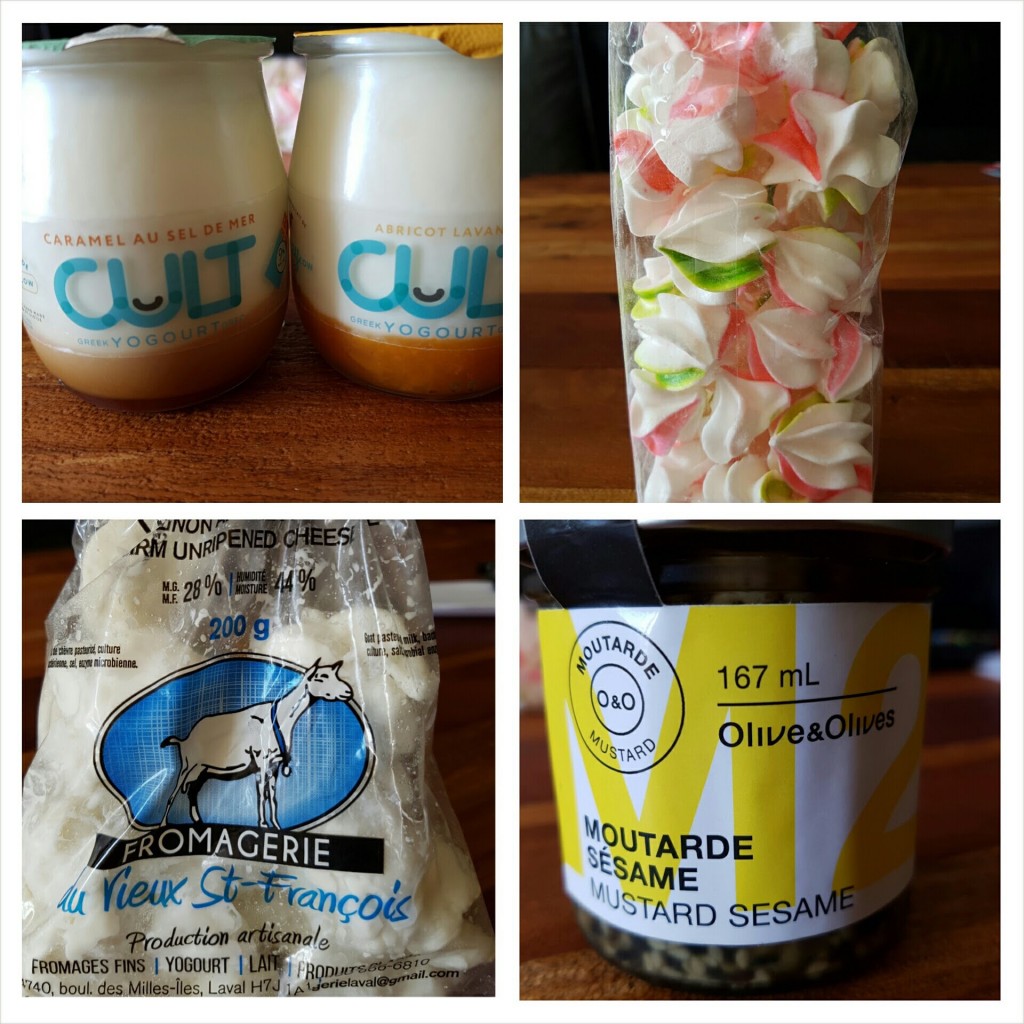 Sadly I found out that the butter I use to buy is no longer available. I use to buy this butter on every visit and was so sad to hear that they went out of business. Sniff.
Then we went to the Montreal Biodome (4777 Avenue Pierre-Coubertin) to see something other than food!! We encountered an oasis of beautiful birds, penguins and more. So glad we included this in our itinerary. This special space is accurately described as an indoor zoo, an aquarium and a botanical garden wrapped into one space!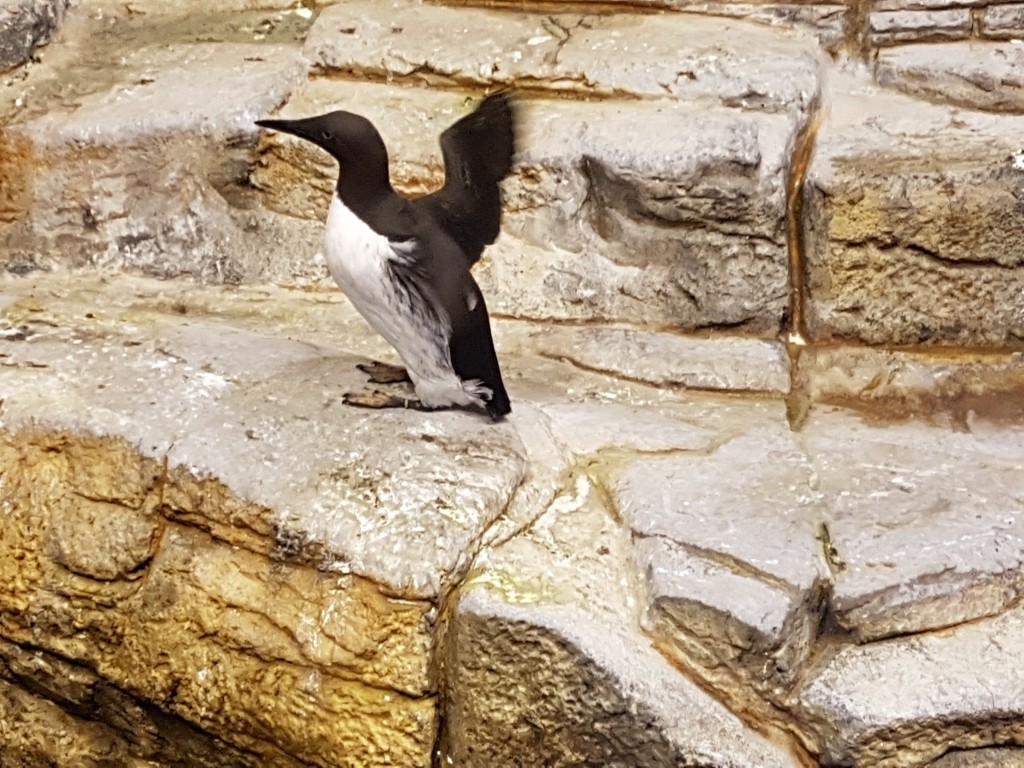 Naturally a trip to Montreal wouldn't be complete without visiting Au Pied Du Cochon. (536 Avenue Duluth E). We couldn't get reservations but showed up at 5 pm and scored a table on their outdoor patio.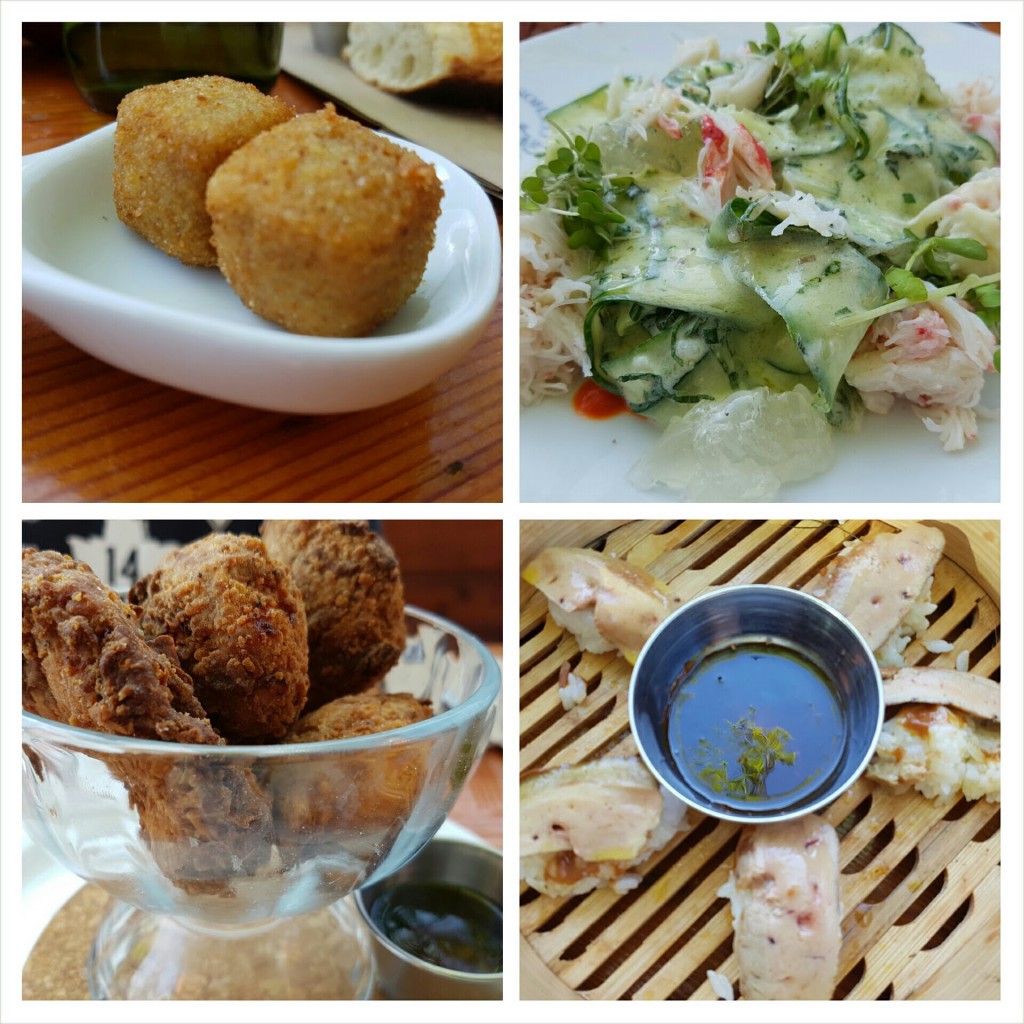 I already know what I'm ordering next time (I'm a planner – can you tell?) – this incredible looking hot chicken sandwich.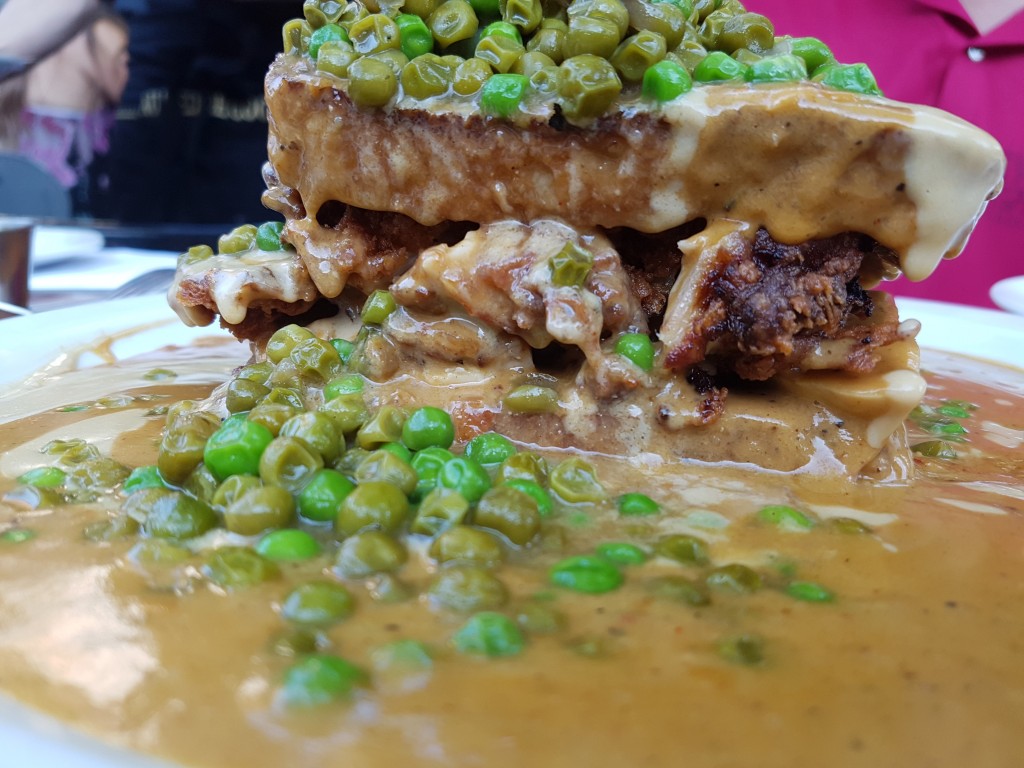 Day 2:
Woke up and headed directly to Patisserie Au Kouign Amann (322 Avenue du Mont-Royal E) for their incredible Kougin Amann which I was introduced to in 2012. (see blog post here). I'm almost grateful that I've never seen this pastry in Toronto!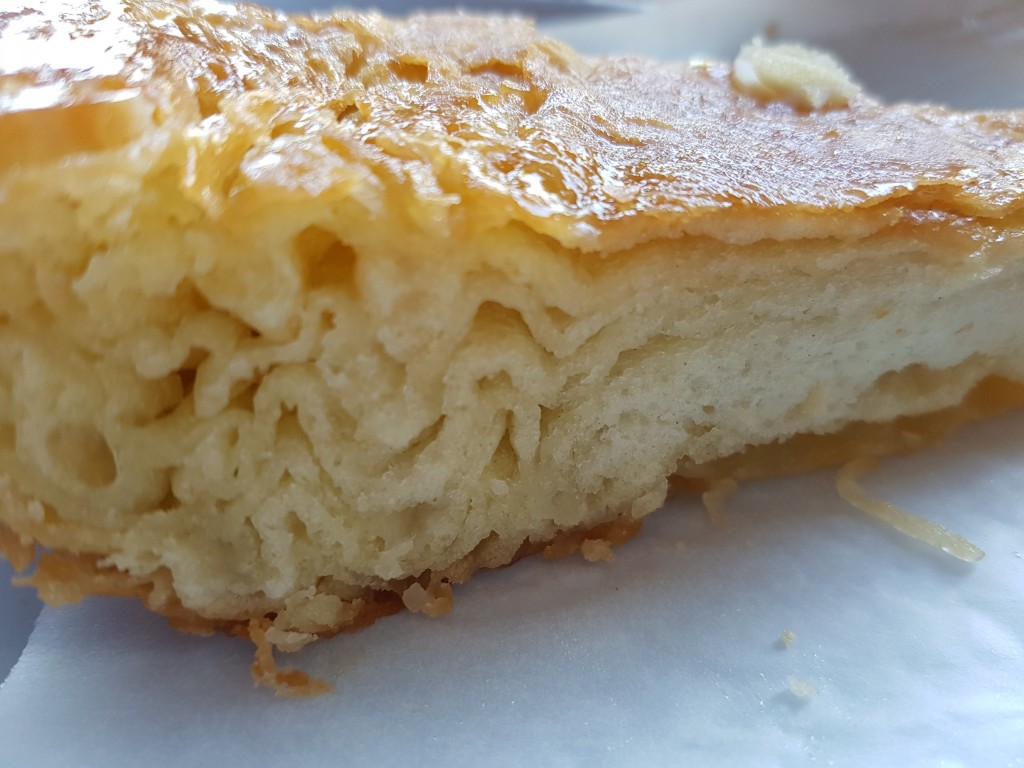 Again, a trip to Montreal would not be complete without a trip to Schwartz's Deli (3895 Boul St-Laurent).  The smoked meat sandwich I inhaled is the real deal.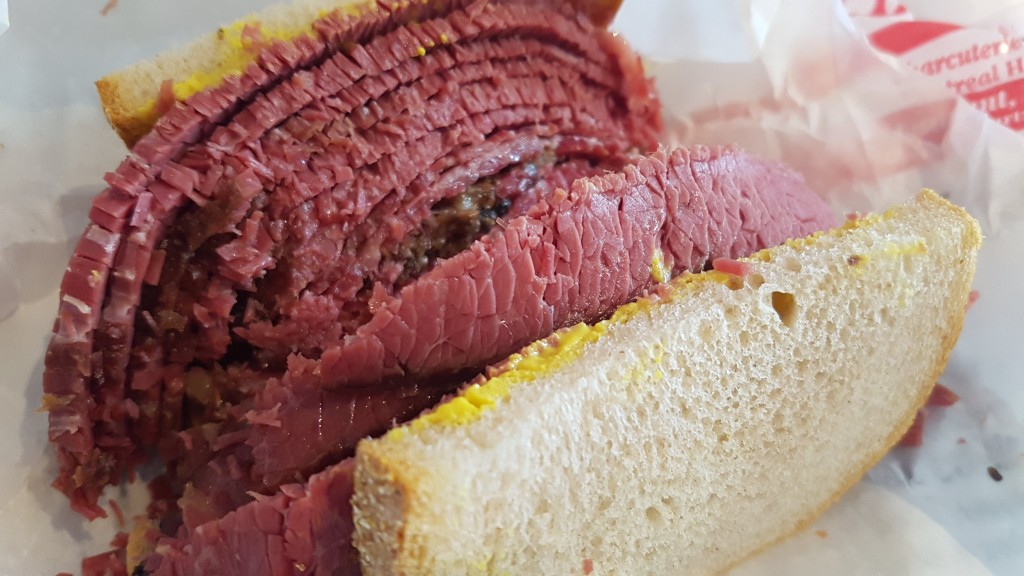 After lunch, we walked thru Old Montreal and the Port. My new Keen shoes were a pleasure to wear as we walked and walked and walked.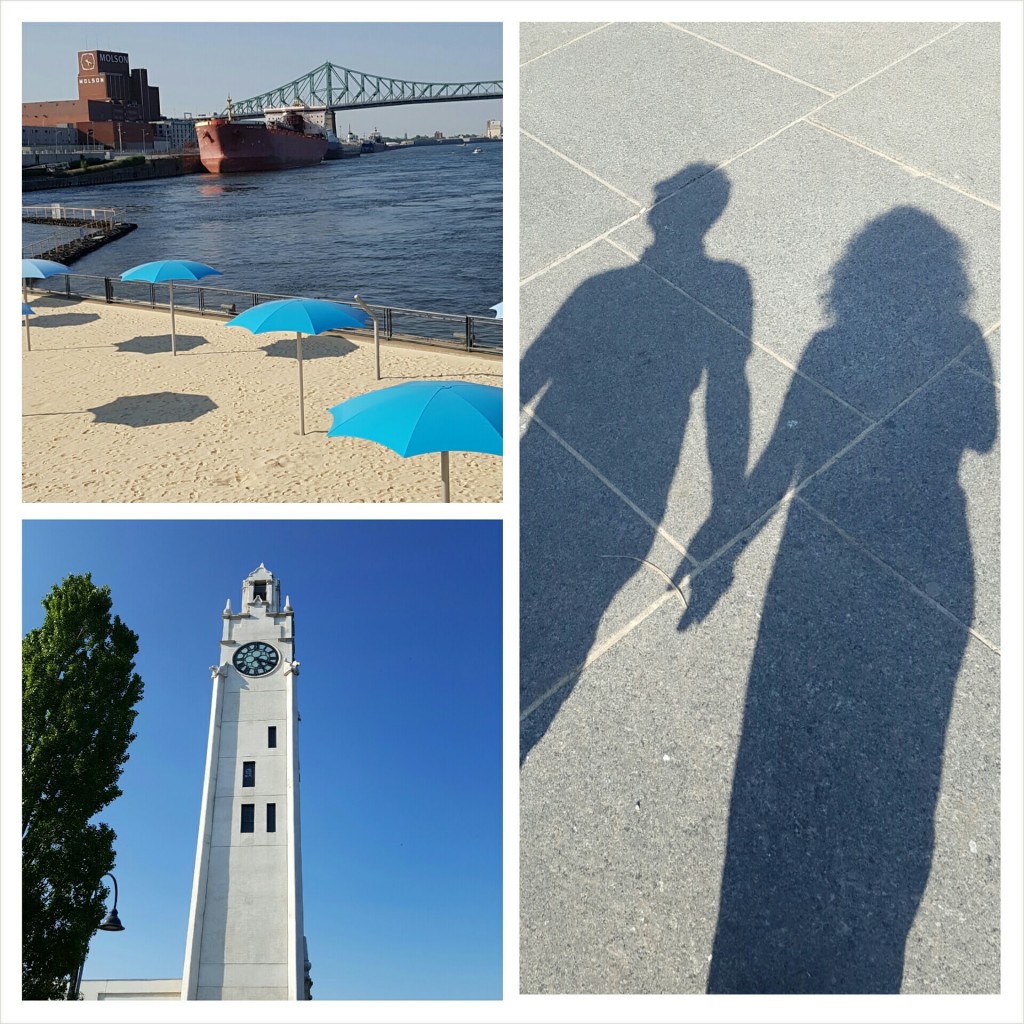 Seriously, these Keen shoes saved me. By the way, if you haven't seen this colour before it's because this colour is one of their newest colours. #loveit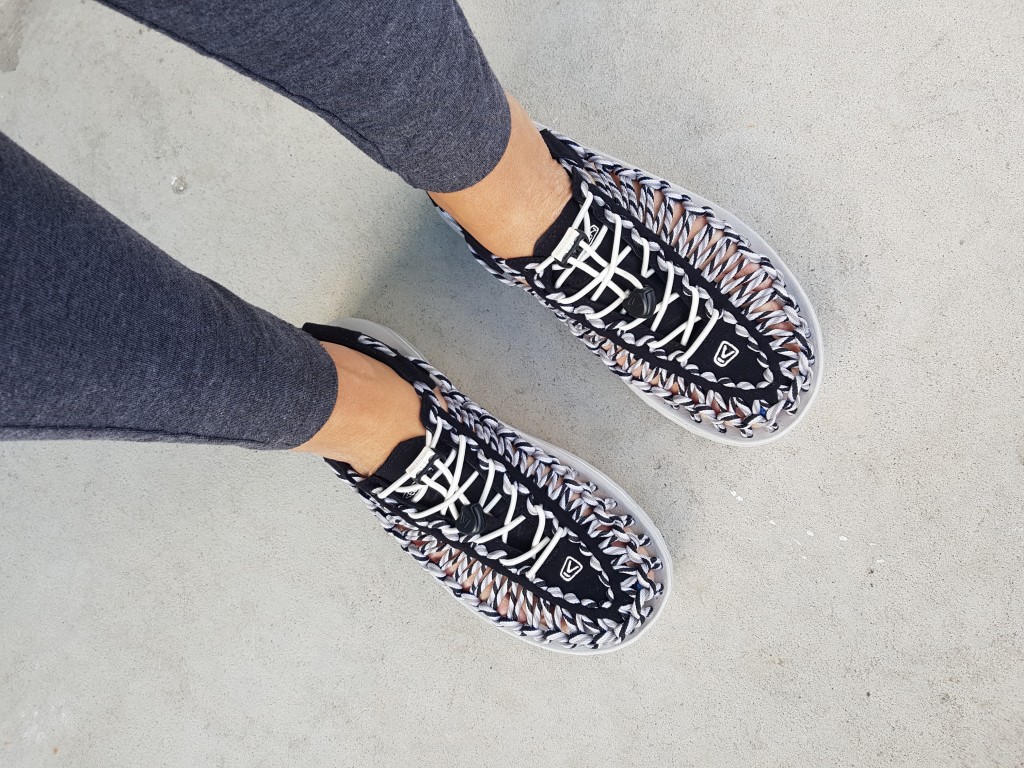 On both days we were wiped and never made it out of the hotel after 8 pm. Just. Too. Tired.
Day 3:
Went for breakfast with a childhood friend at Maison Christian Faure. (355 Place Royale).  This almond croissant is something else and the best part is that they are coming to Toronto in September.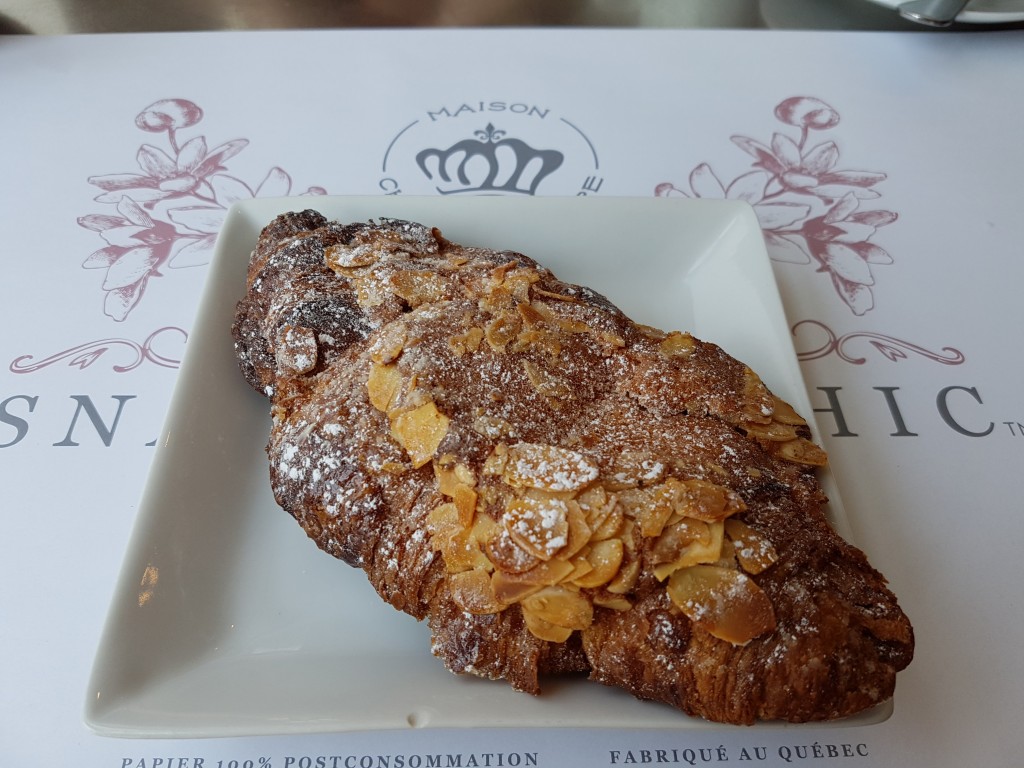 Last stop before heading on to the highway was La Diperie. (68 Avenue De Pins E) OH MY. OH MY. OH MY. This soft serve ice cream shop has 30 different dips (turtle, cookie dough, milk banana, baileys, espresso, cheese cake etc) and a variety of toppings (pretzels, pistachios, almonds, coconut etc).
I decided to order Becky's Fave from their menu – which was soft serve vanilla ice cream dipped into ginger dark chocolate and topped with pistachios.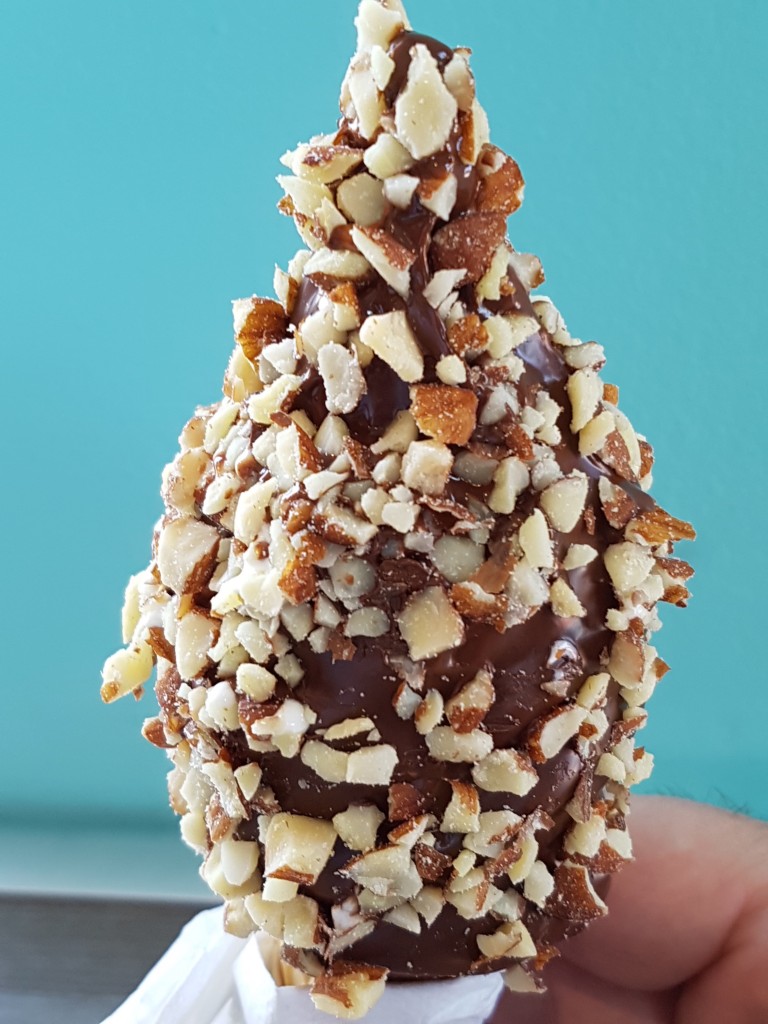 As for our hotel: We stayed at the beautiful Loft Hotel which was located at 338 Terrace St. Denis. Our room was just stunning and complete with a FULL kitchen i.e. dishwasher, pots and pans, etc etc. I couldn't have been happier with the space and the location. Would stay there again in a heart beat.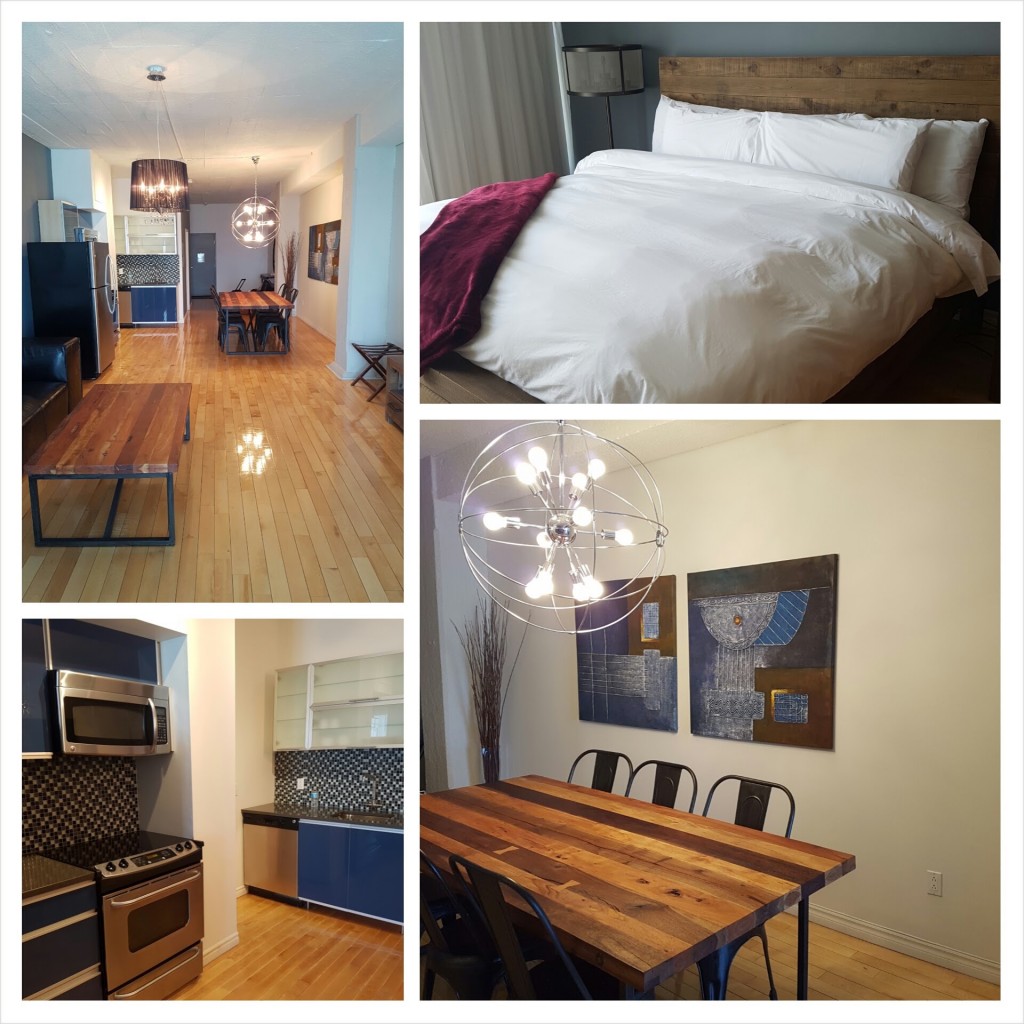 Hope you get a chance to visit Montreal one day soon!
Please click here to find out more about Montreal attractions, festivals, events and more.