I've been following the burger scene for the past few years, so I was eager to check out the latest burger restaurant to open, which is called "P&L Burger" . This is the latest venture of the owners behind Parts & Labour and from what I have read online, they know a thing or two about hamburgers which is why they opened "P&L Burger".
When you walk in, you immediately notice that the space is narrow and long! You order from the counter and then pick up your food at the back. As for the seating – only 14 seats are available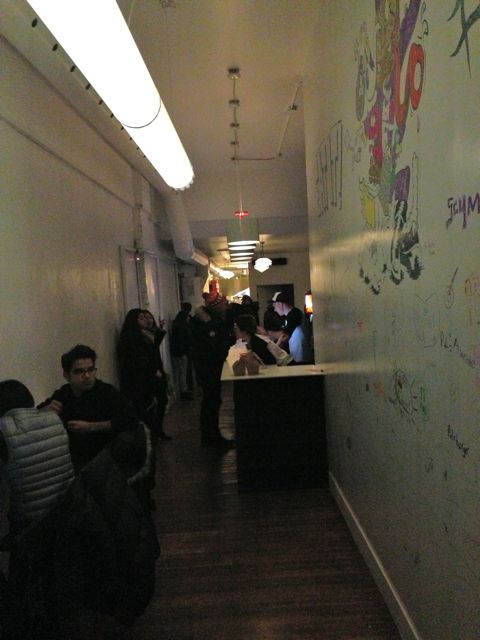 Here's the menu….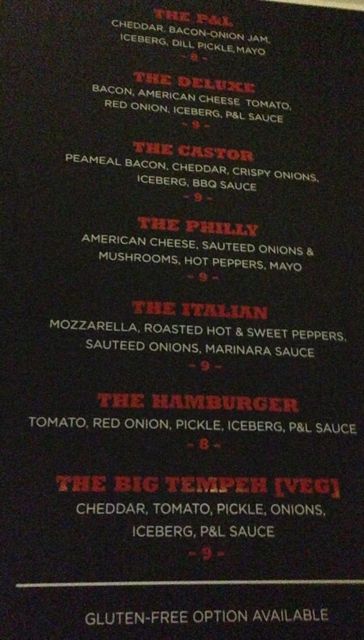 I ordered the tempeh burger, kale salad and onion rings. I'm in love with the Kale Salad . I actually ate two portions of it – that's how much I loved it. I also enjoyed the tempeh burger as it was a nice change from the usual veggie burgers.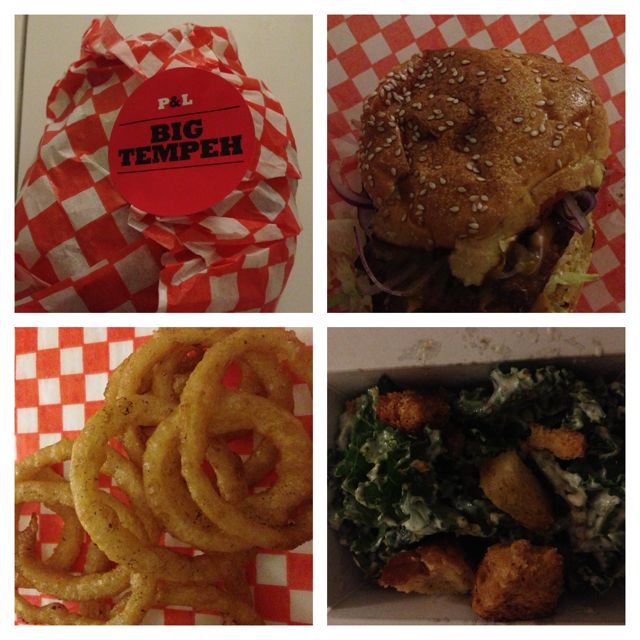 However on my next visit Im ordering "the hamburger", french fries and a milkshake…so that I can have another experience. Don't you worry, I will be updating this blog post.
For more information:
P & L Burger: 507 Queen St. W, Toronto, Ontario
Twitter: @partsnlabour
Instagram: thepnlburger
#eatpnlburger