I went to this restaurant when they first opened but for some reason, I never went back. This often happens for no other reason than my perpetual curiosity to keep trying new restaurants.
However, a few weeks ago I dined at Bi Bim Bap…. 3 times in one week. I initially went with a friend who has mulitple allergies (and they were all too accommodating) and then returned with my boyfriend and then returned again when my mom was visiting from Ottawa. It also helps that this restaurant is less than a kilometre from my apartment!
Bi Bim Bap is located on Eglinton between the Allen and Bathurst. It looks like this from the outside.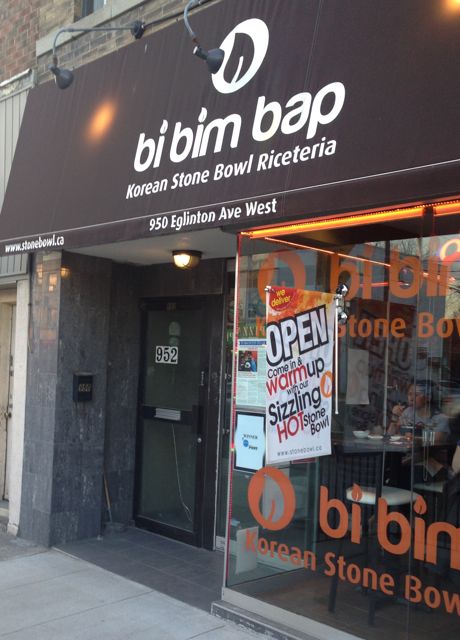 When you sit down, you will notice a little red "call button" which comes in handy when you want to ask the waitress a question or need something!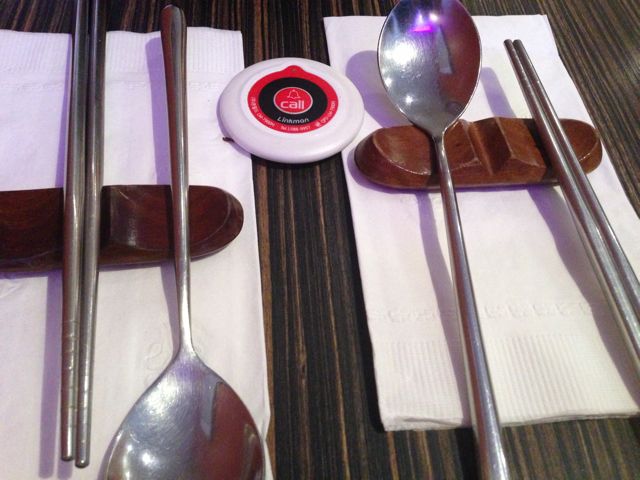 What sets this restaurant apart (besides the call button) from other Bi Bim Bap restaurants that I've been to?
-They are totally understanding when it comes to allergies. Infact there's NO shellfish in any of their dishes.
-The quality of the food is outstanding. You might be paying a few dollars extra but it's worth it.
-The owner, Sam and his staff are super friendly.
-My food (which arrives in stone bowl) was still  STEAMING 20 minutes after it arrived at the table. Seriously.
What did I order?
MUSHROOM BI BIM BAP  –  A mix of 9 different varieties of mushrooms, stir fried (TO PERFECTION) and served on top of Bi Bim Bap vegetables. ($13.99).  There are other varieties on the menu but I prefer the vegetarian option. Go figger.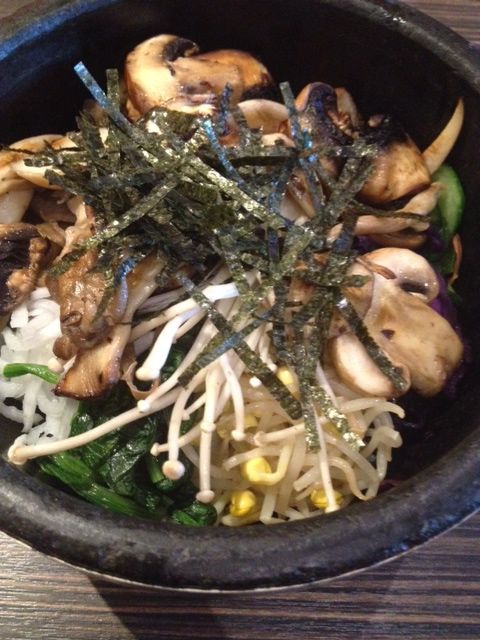 I hope you get a chance to check out this restaurant one day soon. It's a neighbourhood favorite for a good reason!
For more information:
Bi Bim Bap  950 Eglinton Ave W, Toronto 416 787 7423
Hours: Monday: closed, Tuesday to Saturday 11 am to 10 pm, Sunday 11 am to 8 pm. Closed All Holidays.
No facebook page or twitter presence 🙁
Disclosure: My meal was compensated however all opinions are my own