I've been patiently waiting for the Istanbul Cafe and Espresso Bar to open for almost a year. This new coffee shop is located at 175 Eglinton Ave East between Mount Pleasant and Yonge St.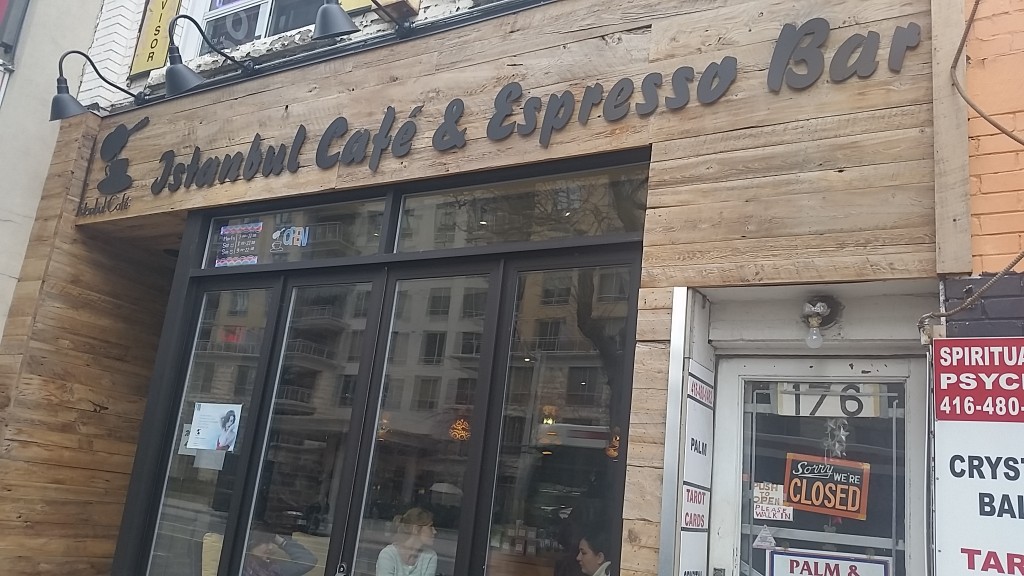 Recently I noticed via Twitter that it opened and I quickly grabbed a friend to check it out. Yes..that's the way I roll.
Upon entering we were ooohing and ahhing over the attention to detail. Everything from the lights to the fireplace is STUNNING.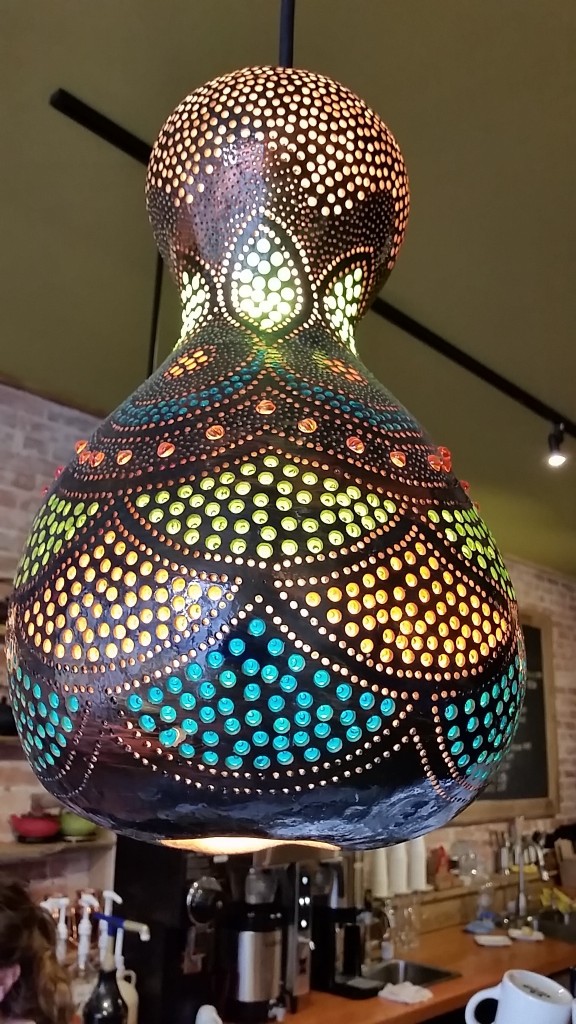 Take a peek at how they serve Turkish coffee. I'm a sucker for presentation so I ordered it!!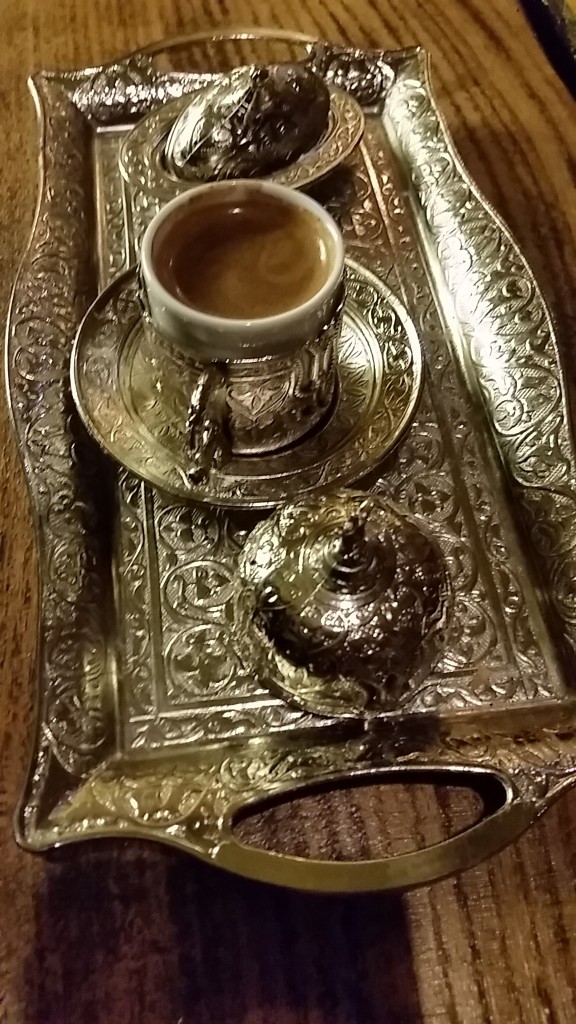 This new coffee shop has already had a warm welcome from the neighbourhood and I'm sure it will get even more popular when their liquor licence kicks in.
On a side note: they do serve sandwiches, mediterranean treats and muffins that you would see in typical coffee shops.  However, I really hope that they serve more mediterranean food in the future.
For more information:
Istanbul Cafe and Espresso Bar: 174 Eglinton Ave East, Toronto 416 480 0303
Hours: Weekdays 7 am to 10 pm, Saturday 8 am to 10 pm, Sunday 9 am to 10 pm
PS Liquor licence  is pending….stay tuned for (much) longer hours