Last month, when I had the Hyundai Sport for a week, I knew I wanted to drive the car and not let it sit in my garage! I googled "spa resort near Toronto"  and guess what appeared? Hockley Valley Resort!
I picked up the phone and they graciously invited me for an overnight stay and two spa treatments. I graciously accepted!
The only thing I knew about this resort was that the Food Bloggers Conference of Canada was held at Hockley Valley Resort back in May. Plus after I did a search on google map, I discovered that it was an hour and 2 minutes away from midtown Toronto. (yay)
The drive there was BEAUTIFUL. Probably one of the nicest drives I've had in a long time.
I checked in and had the nicest chat with the front desk staff before making a b-line  to the pool to take advantage of the gorgeous weather that we were having. (no humidity – remember those days?)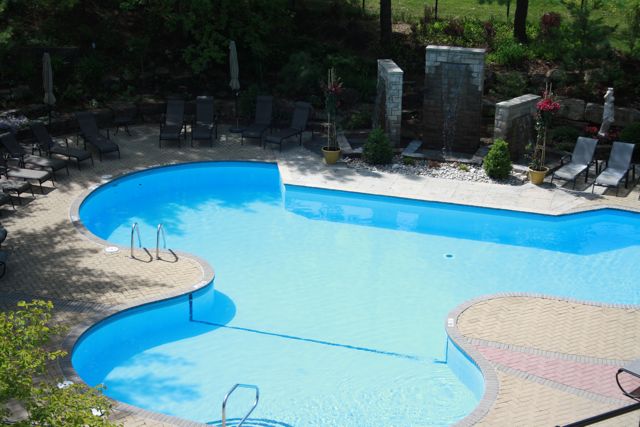 While lounging by the pool, I wolfed down a delicious pizza from the wood-fired oven. Loved the fact that the pizza was made with fresh ingredients from the organic garden and chef's herb garden. #impressed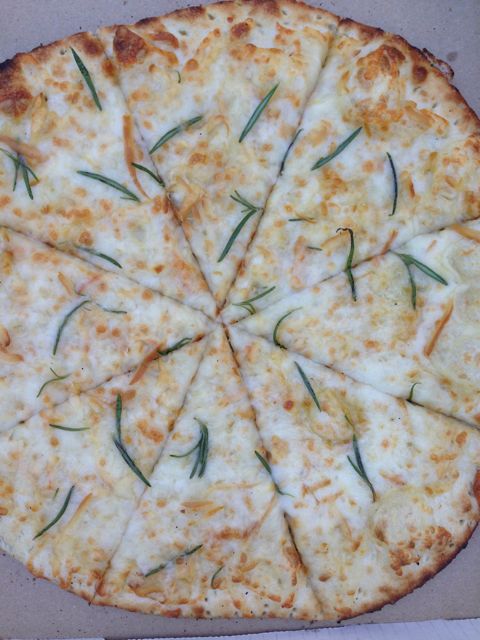 After lunch, I had the privilege of having an anti oxygen facial. Never had this treatment before but I LOVED IT. I couldn't stop staring at my face! I am still 48 years old but my skin felt like it was 28 years old.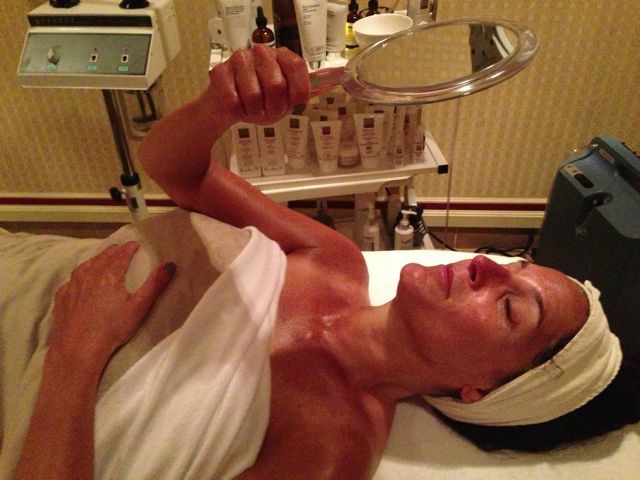 Once my spa treatment was over, I floated to my room feeling very relaxed and very youthful!! Amazing what a facial can do to lift your spirits.
When I entered my room, I was overwhelmed with this gorgeous room which was on TWO floors, and had TWO FIREPLACES (including one in my bathroom). I found out that the entire property underwent a 7 million dollar renovation a few years ago, which would explain the contemporary fresh look that is present throughout the resort!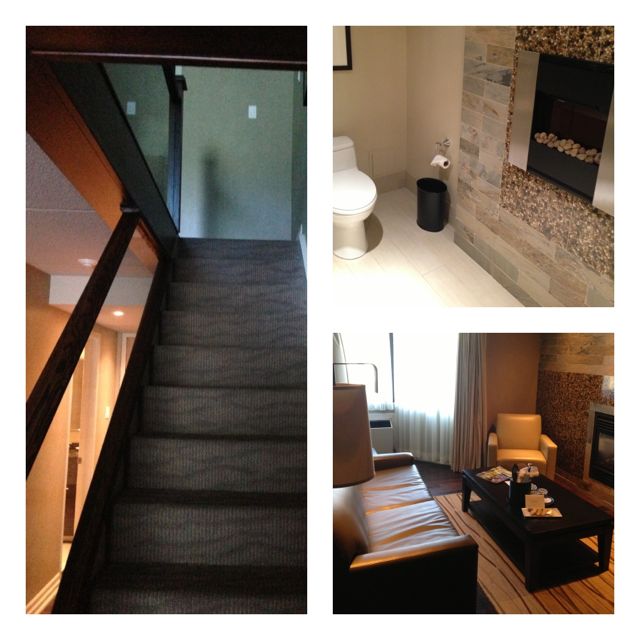 The next day, I enjoyed a magnificent buffet breakfast and loved their commitment to using local suppliers.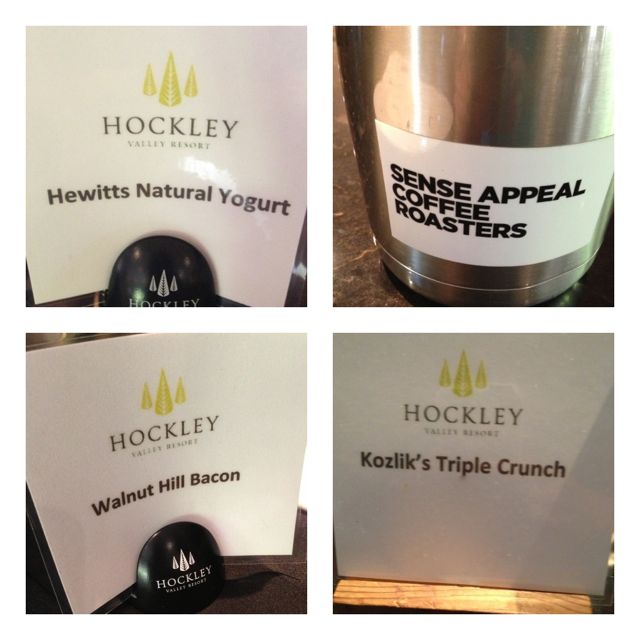 On my last day, I had one more treatment (a flex massage) and a beer  (one beer, I promise) at the bar before driving home.
If you are looking for a get -away, that is close to Toronto – please consider Hockley Valley Resort. They have it all – golf, amazing restaurants, spas, and more!! In fact they are running a special summer promotion right now. Here's the info  http://www.hockley.com/The-Great-Summer-Getaway
This family owned boutique resort is going to be on my radar from now on!!
For more information:
Tel: 519-942-0754
Toll Free: 1-866-HOCKLEY (462-5539)
info@hockley.com
Facebook: https://www.facebook.com/HockleyValleyResort
Twitter: @hockleyVresort