This pop-up restaurant has been "on my list" for a while. (um, since early 2012 to be exact) I've read many positive reviews and have passed it by a gazillion times but for some reason it took me a LONG time to actually go there for a meal.
Finally last week – I had the opportunity! (applause)
Come and Get It  would certainly make it on my cheap and cheerful restaurant list for 2013, for several reasons.
a) I loved the space and their marketing  – funky and casual. Very appropriate for a restaurant at Spadina and Queen.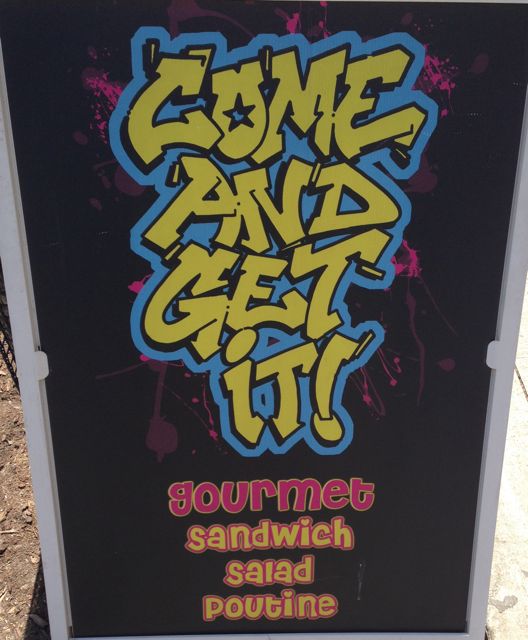 b) Two Step Menu – Gotta Love It. You can order everything as either a Salad or a Sandwich.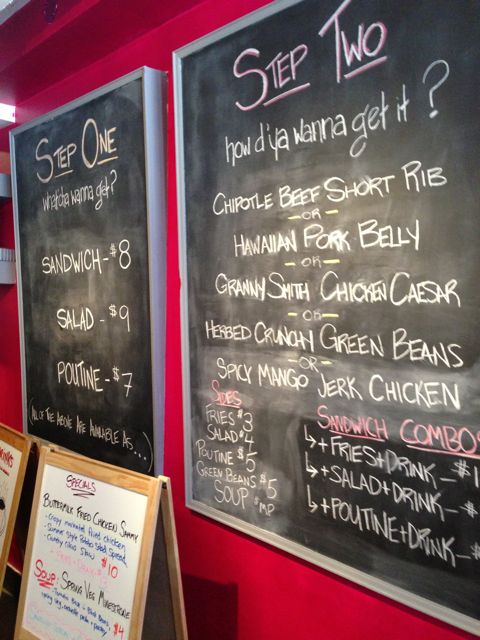 b) It's Carb Free Friendly (which is perfect for someone like me). Therefore, I ordered the Hawaiian Pork Belly Salad. Everything about this salad "worked" and I was pretty happy with the generous portion too!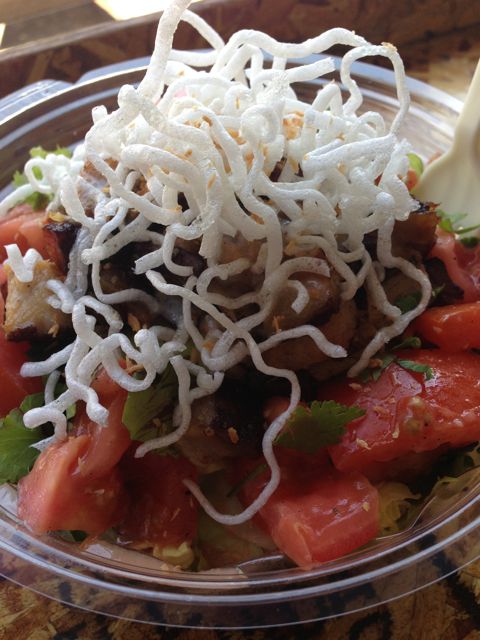 c) The service was amazing. When we walked into the restaurant we were warmly greeted and everything was explained to us.
d) Come and Get It is an environmentally friendly restaurant. The owner pointed out that the plastic bowls are made of corn and completely bio-degradable. #Impressed.
Here's the catch – the owner is working on a monthly agreement since Dec. 2012 with his landlord. Therefore you need to COME AND GET IT – NOW!!
For further info:
170 Spadina Ave, Toronto, ON
Phone: (647) 344-3416
Hours; Monday to Friday 11 to 8, Saturday 12-8, Sundays CLOSED
Twitter: @comeandgetit416