Seeing as I'm a HUGE fan of anything related to Cheese – it was a no brainer for me to check out a new grilled cheese & mac 'n cheese restaurant that is opening up in the Junction. I was pretty lucky to be invited to visit Cut the Cheese, as their soft launch is officially on Saturday Jan 18th at 4:00 pm (till 2:30 am!).
Don't you just love the name of this restaurant and the cow on this sign?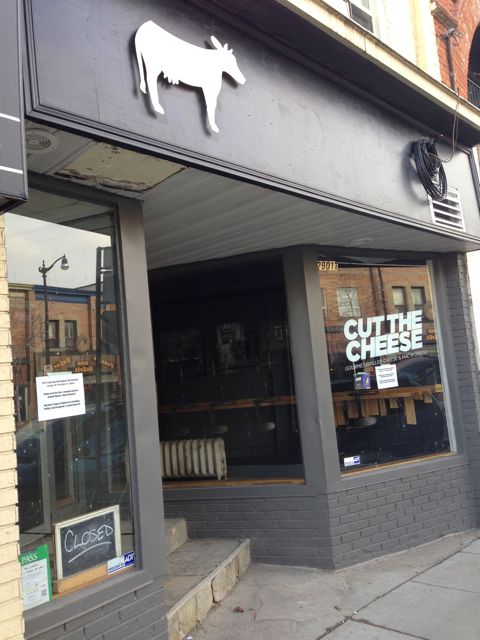 As for the menu: (this will expand….but initially this is what they are starting off with). Plus there's sides – like coleslaw, cheese coins, tomato soup and fries!!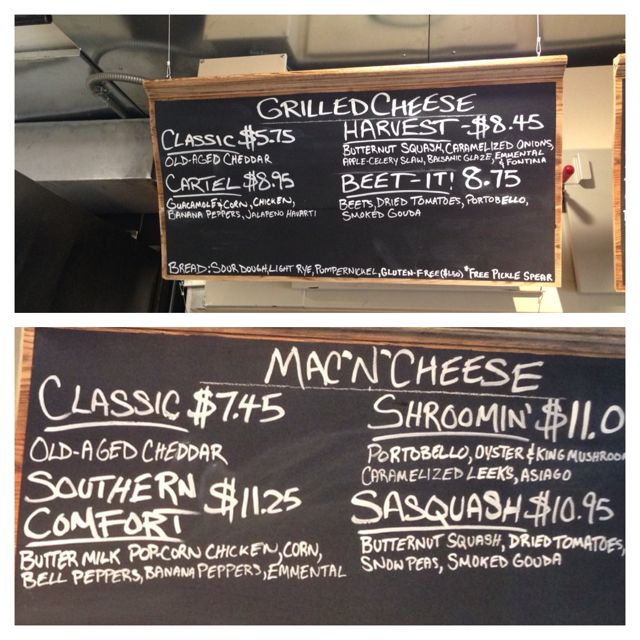 First I took a few lactose pills and then I sampled 2 grilled cheese sandwiches and one mac'n cheese.
Top Left: Cartel,  Top Right: Beet-it-Up, Bottom Photo: Southern Comfort Mac n' Cheese. What would I order again – all of them!!  However if I had to pick a favourite it would have to be the Beet – it – Up.  What a wicked combination of ingredients (beets, smoked gouda, portobello mushrooms and dried tomatoes).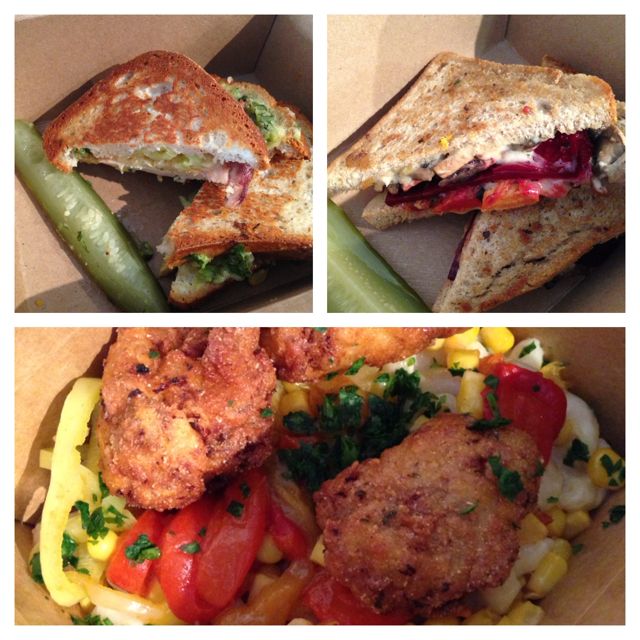 What really impressed me, was that everything is made in-house: the pickles, the ROOT BEER ketchup and more. Not to mention, they offer gluten free bread and have wicked sense of marketing.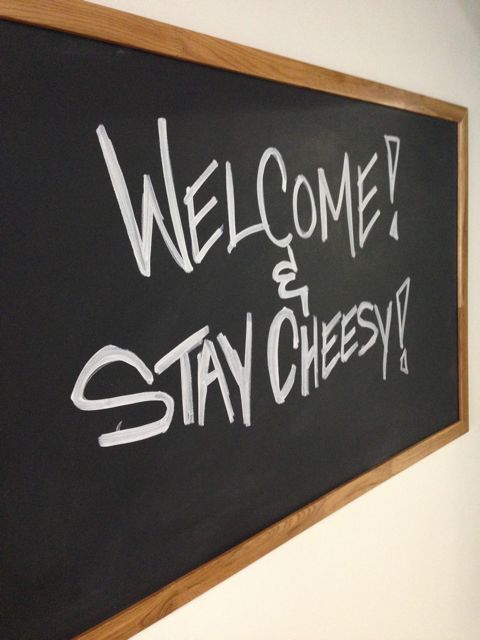 I am confident that this restaurant will be a welcome addition to the neighbourhood. Not to mention it's going to appeal to many grilled cheese  (and mac 'n cheese" fans out there. Like me!!
Speaking of grilled cheese – did you know there is a Grilled Cheese Festival on Feb 28th? Click here for more details. PS Cut the Cheese is participating in this event! WOOT.
For more information:
Cut the Cheese – 2901 Dundas St. W, Toronto ON 416 901 7166
Twitter: @cutthecheeseTO
Facebook: www.facebook.com/cutthecheeseTO
Instagram: cutthecheeseTO
Hours: Closed On Mondays, Tues-Thurs 1130 am to 9 pm, Friday-Sat 11:30 am to 2:30 am, Sunday 11:30 am to 7 pm