I adore a quick getaway. This past weekend, I had the chance to getaway to Kitchener Waterloo. My itinerary included: a visit to St. Jacobs Market, Tubing at Chicopee Tube Park and a visit to the Cambridge Butterfly Conservatory. Of course I had to squeeze in a visit to an independent coffee shop as well.
Here's exactly how we spent 24 hours in Kitchen Waterloo.
Friday March 7th:
6:30 pm Arrived at the Four Points by Sheraton Kitchener-Waterloo Hotel & Suites and was immediately impressed with their contemporary decor. Bonus points for the box of ear phones in the Fitness Room for guests who forget to bring a pair! Wow…talk about paying attention to detail. Everyone loved the clean pool and bubbling jacuzzi as well. I would stay at this property again in a heart beat.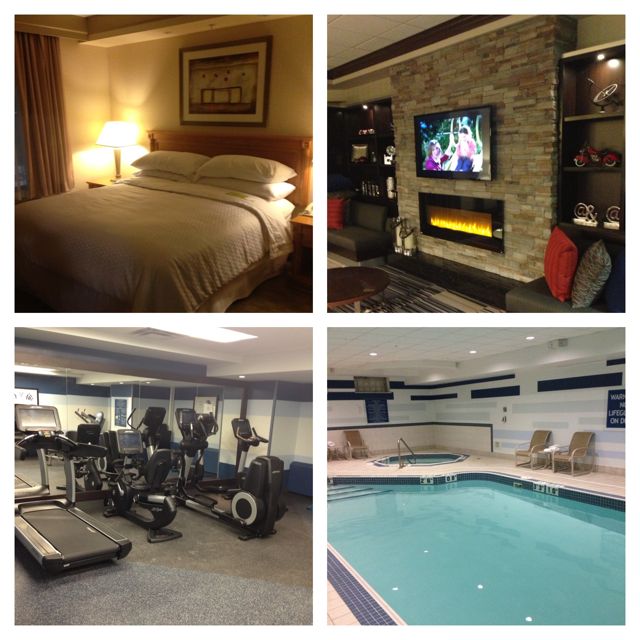 Saturday March 8th:
9:00 am Quick coffee at DVLB. We loved the coffee and the cool space that this coffee shop offered. I'm sure it's a hit with customers both in the morning and in the evening too!!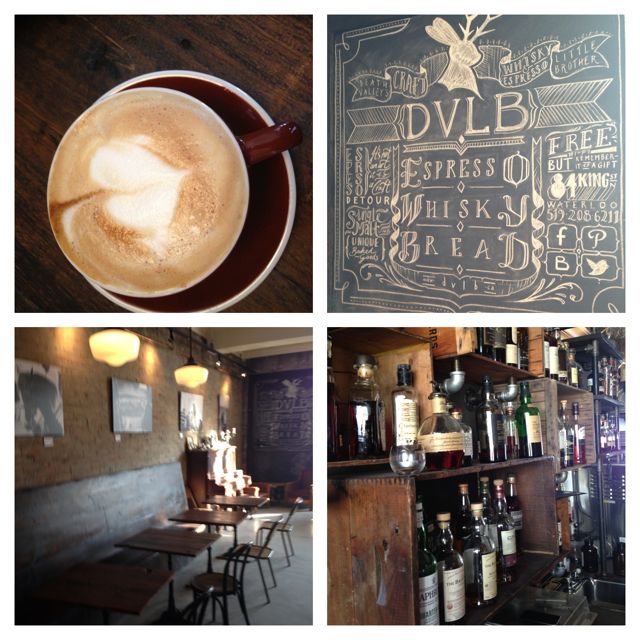 10:00 – 11:00 Visit to St. Jacobs  Farmers' Market. This was my first time at this market and it will not be my last time!!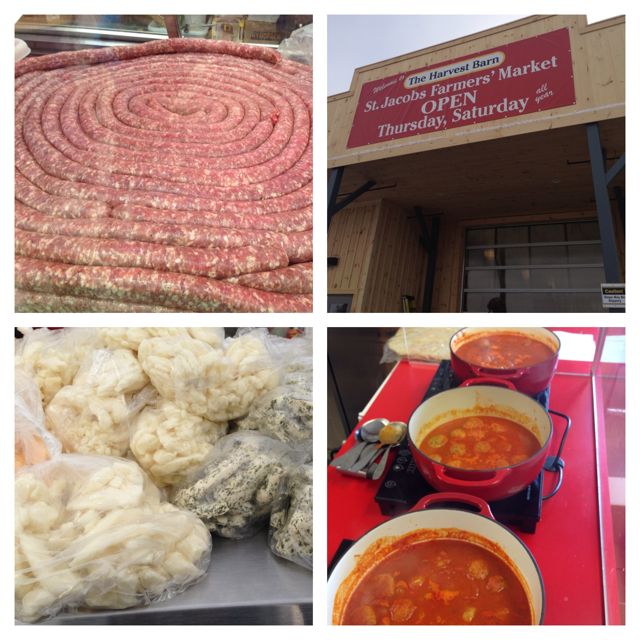 12:00 pm – Another visit to the pool at Four Points by Sheraton and then checked out.
1:00 – 2:00 pm – Dropped by the Cambridge Butterfly Conservatory  and totally was in love this space.  Three words come to mind: peaceful, beautiful, and tranquility.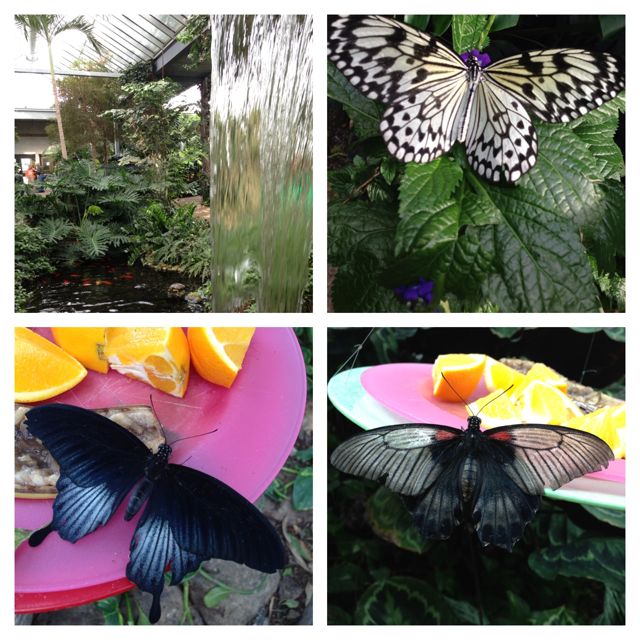 2:30 – 4:30 pm.- A visit to Chicopee Tube Park. Disclosure: I did not participate  (um…tried it a few years ago and it's not for me!!) but my boyfriend (who had never been tubing before), was a happy camper.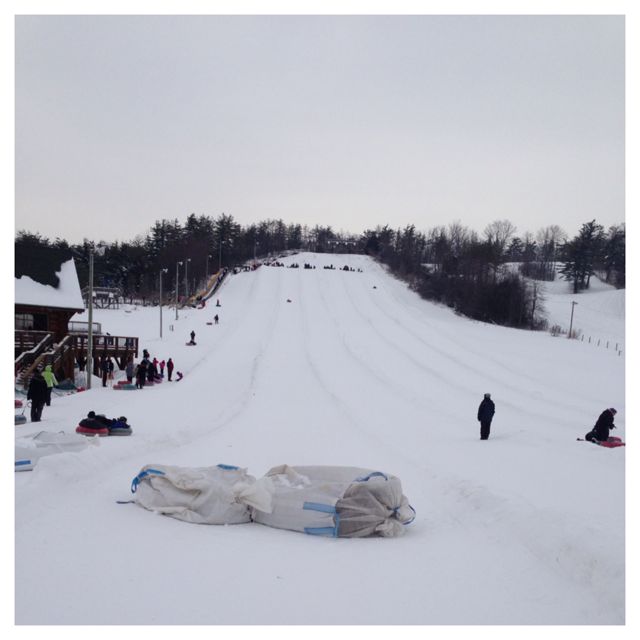 5:00 pm – 6:30 pm – Travel back to Toronto (sniff).
This getaway provided us with an opportunity to getaway, explore Ontario, and visit some attractions that appealed to us. It would be a great destination for the upcoming Family Day Weekend as well.
Many thanks to Waterloo Regional Tourism  Marketing Corporation for reaching out to me and for making this trip happen!!
For more information:
Four Points by Sheraton Waterloo-Kitchener Hotel & Suites, 547 King St. N, Waterloo, ON 519 -884-0100 Twitter: @4PointsWaterloo
DVLB
: 84 King St. North, Waterloo, ON 519 208 6211 Twitter: @dvlb_espresso
Chicopee Tube Park: 1600 River Road E, Kitchener, ON 519-895 2322 Twitter: @chicopeepark
Cambridge Butterfly Conservatory: 250 Kossuth Road, Cambridge, ON 519 653-1234 Twitter; @
St. Jacobs Farmers' Market Twitter: @stjacobsmarket

Waterloo Regional Tourism – Twitter: @ExploreWR