The other day I had the opportunity to check out the first ever Sport Chek Atmosphere Combination flagship store at CF  Sherway Gardens. I'm not kidding but lately I've been to CF Sherway Gardens more than I've been to Yorkdale Shopping Centre (and I live 7 minutes from Yorkdale).  CF Sherway Gardens keeps getting better and better. However in a few months, Yorkdale is going to explode with some great new stores as well!! #excited
OK back to Sport Chek and why you should visit this impressive store!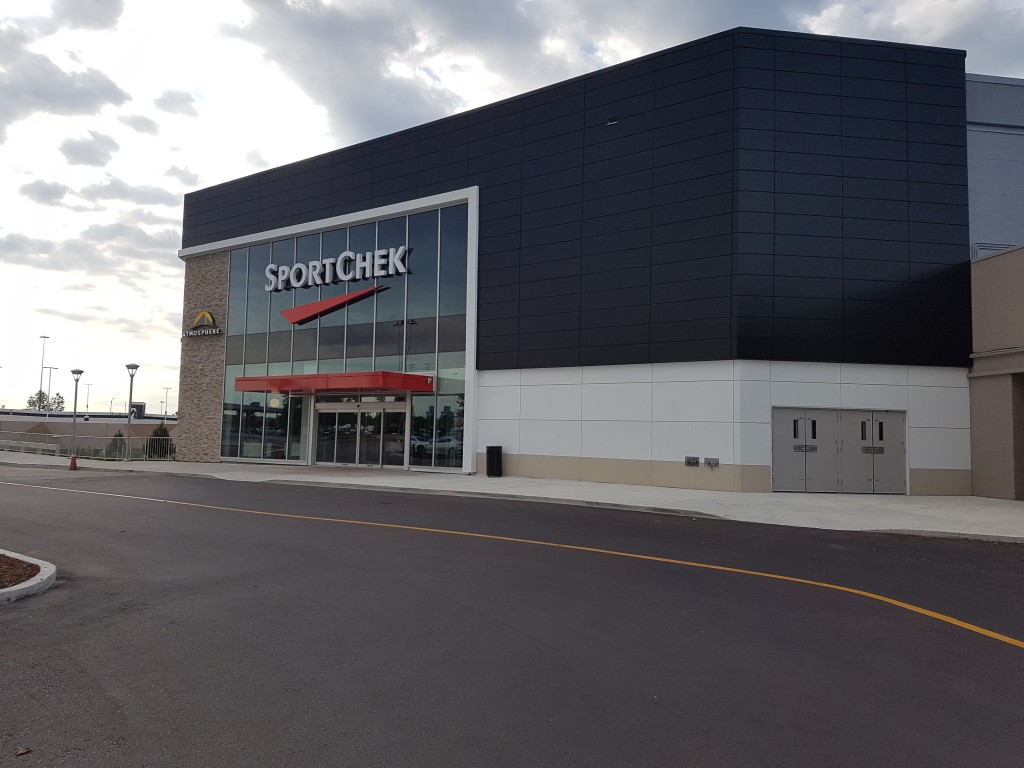 This flagship store is 80,000 sqf but don't worry there's technology everywhere to get you to the right department.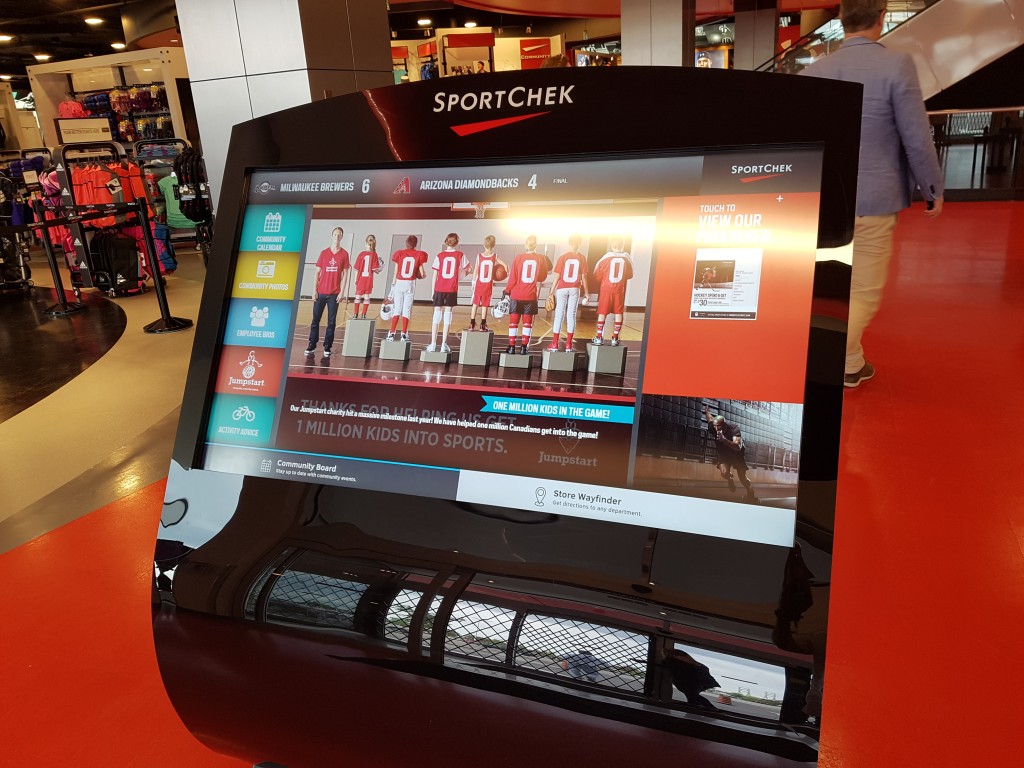 Speaking of departments – this unique store features:
-a high the basketball department
-a hydraulic footwear display
-two storey monolif display
-hologram podiums
-The New Balance Stride ID Lab and Shop in Shop (which uses 3D technology – very cool)
-Atmosphere Climb station climbing treadmill
Seeing as I'm "momwhoruns" I was eager to put on a pair of white socks and check out the New Balance Stride ID Lab. This piece of technology is the only one in North America and provides you with precise information about your foot so you can select the right type of shoe. Don't you just love technology?
I also noticed this display, so you can personalize your own shirt. It brought back a lot of memories for me as my dad used to have a sports store in Ottawa and I remember the "old school" method he used to personalize shirts for his customers.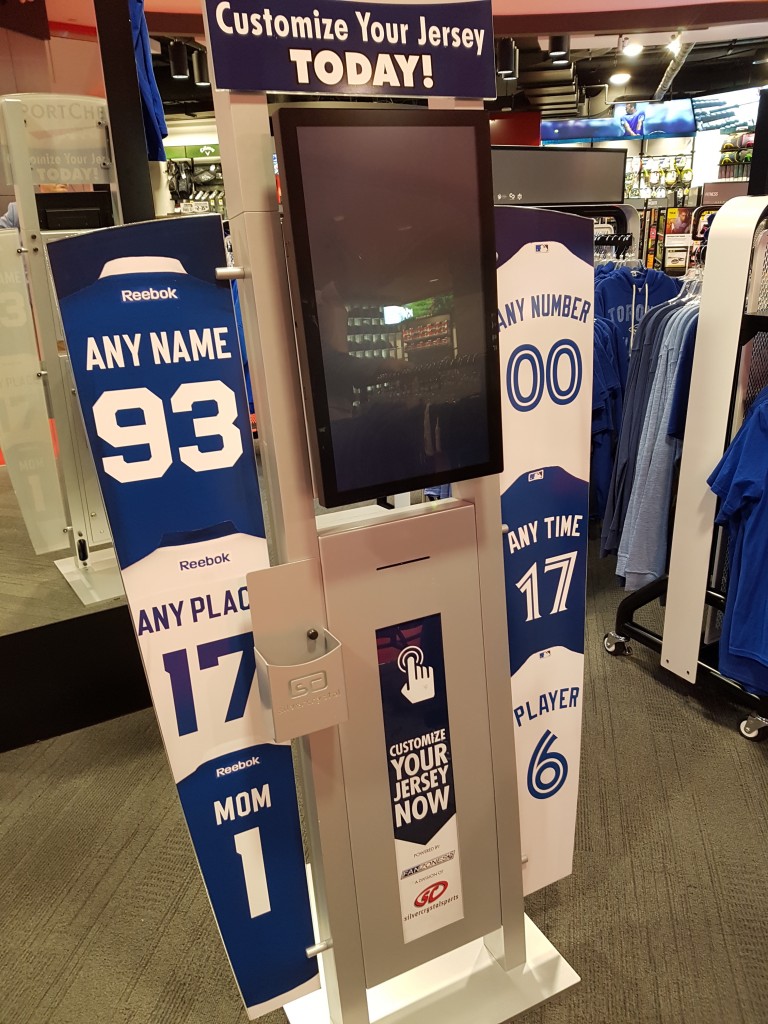 Congratulations Sport Chek on your new flagship store. I have no doubt that this store is going to be a huge success.
Happy Shopping!
For more information: 
Website: www.SportChek.ca
Twitter: @sportchek
CF Sherway Gardens, 25 The West Mall Toronto. (416) 621-1070