I haven't made an interesting salad in a while and was in the mood for something refreshing. Not to mention, mint was on sale at No Frills for 99 cents and I always love a bargain!!
I was inspired to try this  recipe as it was posted today on twitter by @jenncuisine who has an amazing blog called JennCuisine. Her photos are WAY better than mine so I hope you go take a peek at her blog post too (which is a gluten free blog, by the way)
Grapefruit and Mint Salad (adapted from JennCuisine)
Ingredients:
1 grapefruit cut into small chunks
1 romaine lettuce, chopped
a few mint leaves chopped up (I use scissors for this step…so much easier)
balsamic vinaigrette (I used balsamic vinegar, olive oil, honey mustard, salt and pepper)
**note the original recipe calls for sliced cucumber too.
**note 2: this recipe is gluten free and vegan too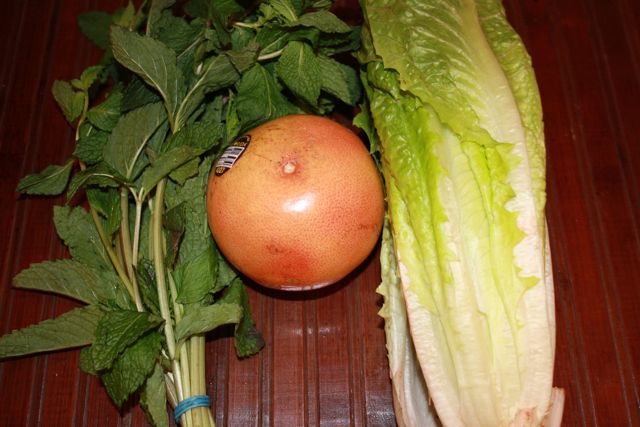 Instructions
Mix all ingredients into a bowl. Toss with dressing. Serve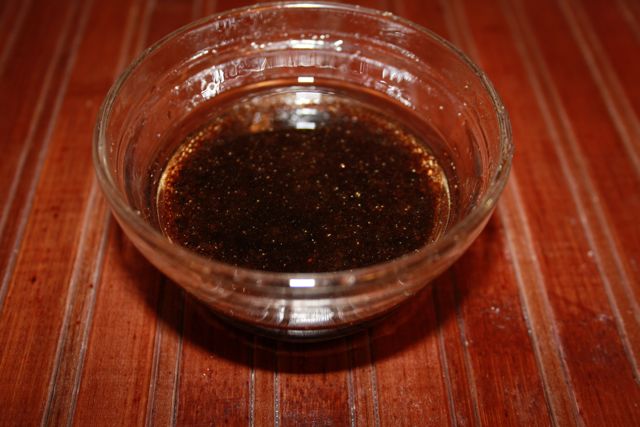 Results  (my apologies for the not-so-pretty-as-I would-like final photo)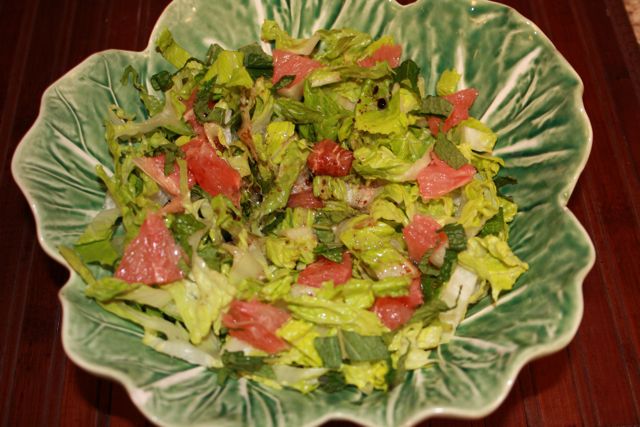 I loved this salad as it was so refreshing and certainly different than any other salad I would normally make.
Hope to serve this salad along with grilled salmon and a quinoa dish. What do you think?
Happy Cooking.