I really meant to blog about Romeo's Juice Bar last year when it opened up but sadly did not get around to it. However last week while ordering a juice,  I said to myself  "I really really need to blog about this place". So here's the blog post!!
You can find Romeo's Juice Bar at 285 Augusta Avenue in Kensington Market. It truly has a unique look. Wouldn't you agree?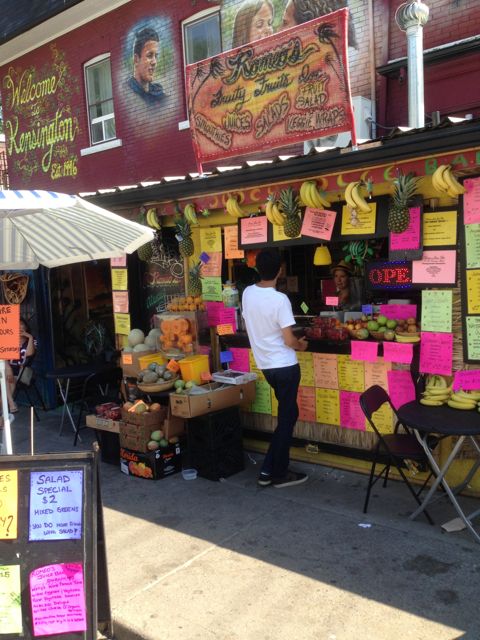 There's no shortage of juice options but here's two items that caught my eye.
Here's another popular item that they serve.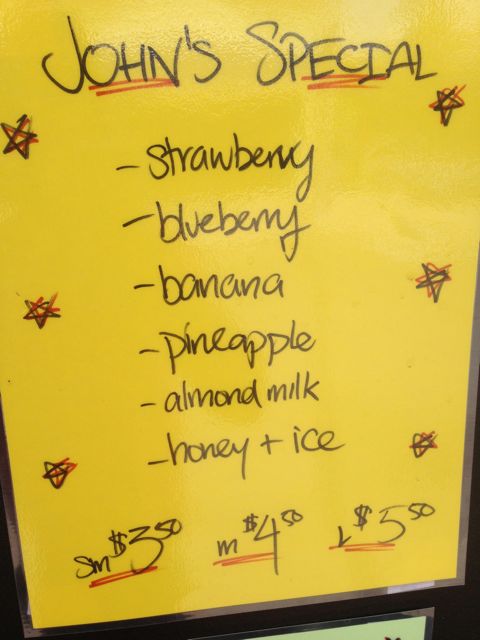 Due to the fact that I've broken up with carbs since June 2012 (and it's been a good break up by the way) I decided to order my own special low carb juice.  I requested a juice made from Kale, Avocado, Celery, and Soy Milk (they use Silk 80 calories which is oh-so-ideal). It was perfect. Especially because I didn't have to clean the blender!! Although I have to admit, I keep thinking about purchasing a Vita Mix more and more these days.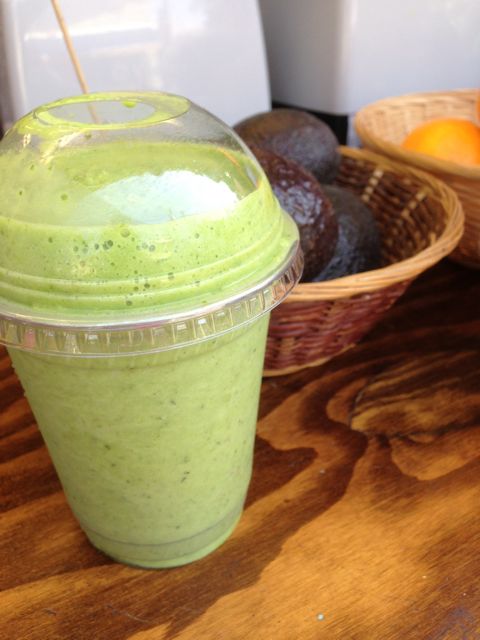 Romeo's Juice Bar also offers amazing hours on the weekend (see photo below) Plus you can receive $1 off your juice/smoothie, if you like them on Facebook. Guess who has liked them already on facebook? Good guess. LOL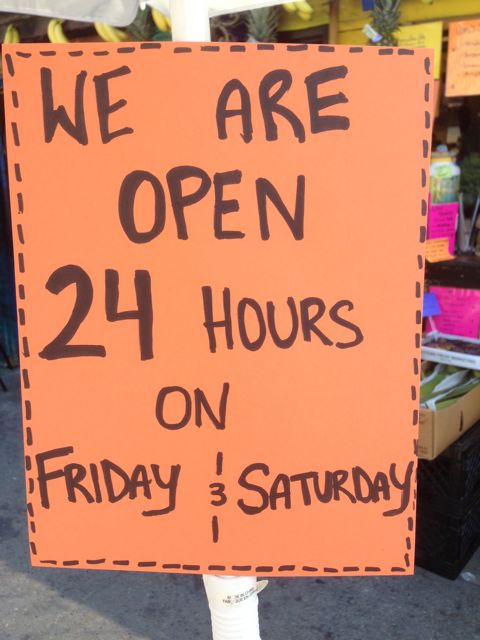 So don't forget to grab a juice or smoothie the next time you visit Kensington Market. Also, don't forget about Pedestrian Sundays in the Market which takes place on the last Sunday of the month. (Sunday Aug 25, Sunday Sept 29 and Sunday October 27). Always a great vibe to visit the market on Pedestrian Sundays.
For More Information:
Romeo's Juice Bar, 285 Augusta Avenue, Toronto (416) 597 2300