I went on my first all inclusive vacation back in December and had such a great time at El Dorado Maroma that I decided to return in February to Azul Fives. Both are managed by Karisma Hotels and I must admit they do a stellar job at managing these All Inclusive Gourmet vacations.
Here's what you need to know about Azul Fives!!
480 Rooms
9 Restaurants
5 Pools
6 Bars
1 Spa
But here's some details….
a) My room was STUNNING and spotless too. I  was in building #18 which just opened in Nov 2015. It was about a 10 minute walk to the beach but was worth the walk. (golf carts were available too). Kudos to the design team!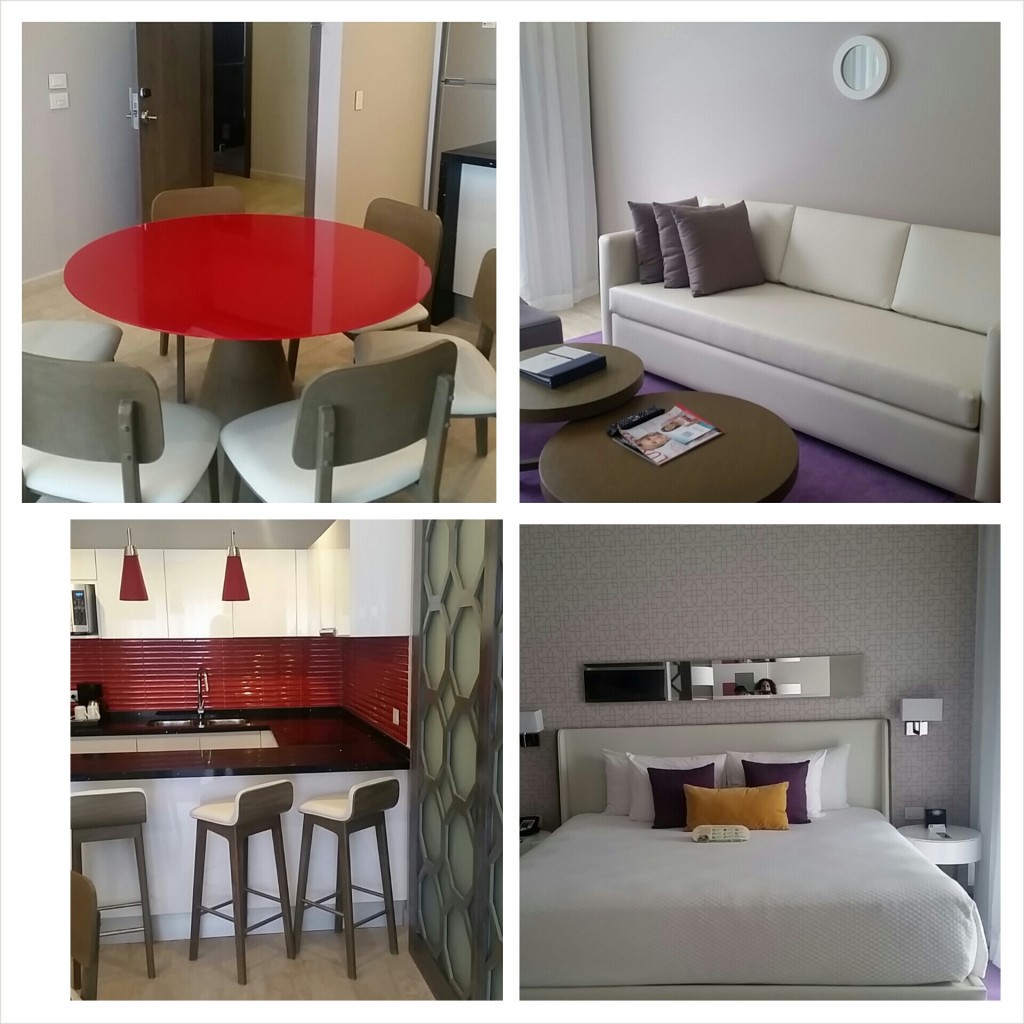 b) The beach had the right sand, the right amount of rocks, and was actually warm! Bonus – you didn't have to wake up at 7 am to grab a chair.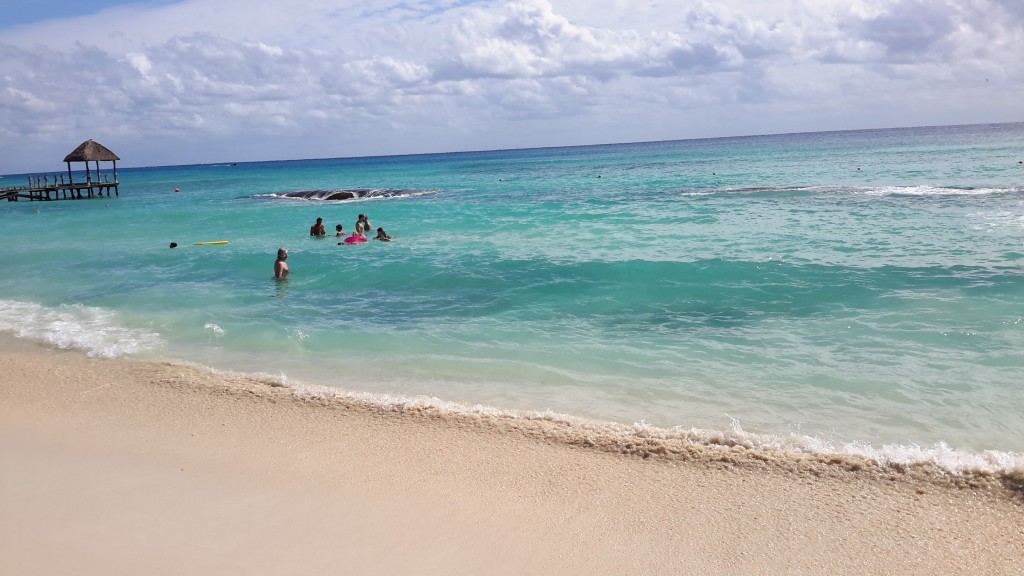 c) The food: As you know I'm pretty fussy about my food and once again Gourmet and All Inclusive DOES exist. Restaurants that you could select from included: Thai, Sushi, Mediterranean, French, Italian and more. There was even a natural juice bar! Naturally I went to all of them.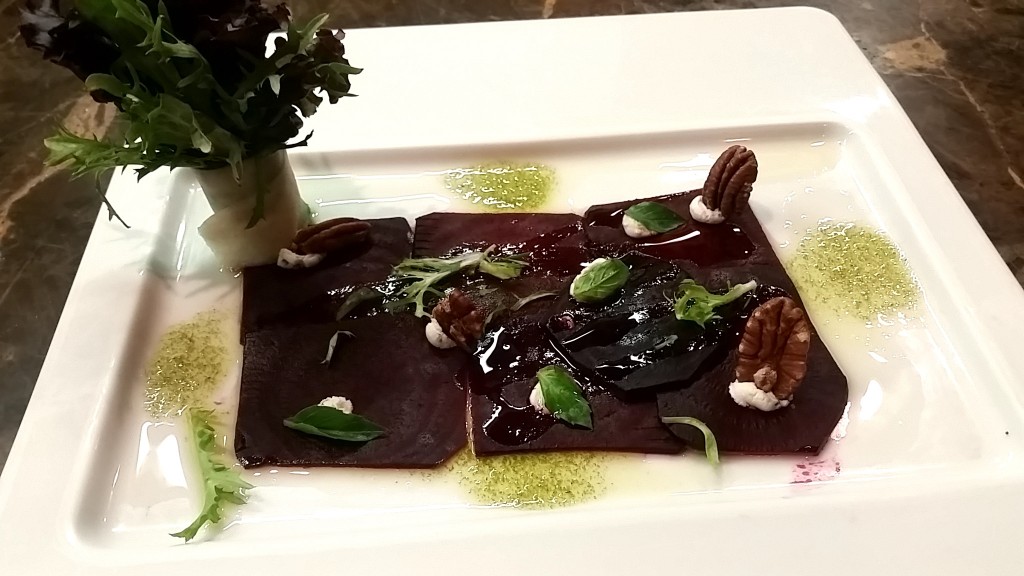 d) The grounds were immaculate and included a grass tennis court, plenty of hammocks, a pool in front of each building, and even monkeys!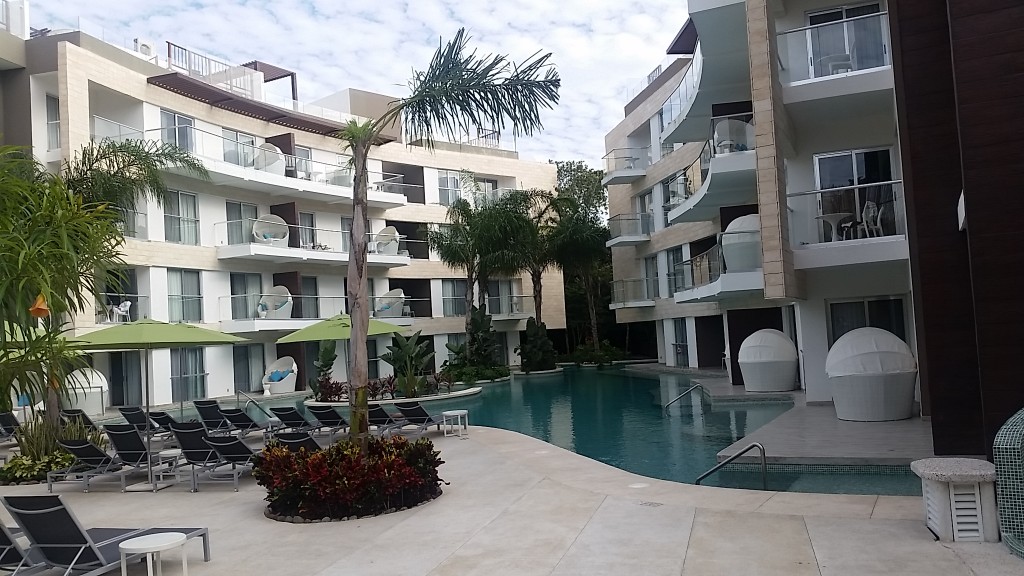 e) The Service: Everyone was cheerful and polite. Can't complain.
One important thing to note is the Azul Fives is a family resort with plenty of supervised activities for the kids. Plus they are well equipped with high chairs/booster seats, toys and more!
Actually there is one last thing I learned: At Azul Fives you can actually own a unit. As an owner, you get all the benefits of the hotel. How cool is that?  There's also time share options too.
Needless to say, my mom and I had a special vacation and can't say enough about our trip to Azul Fives.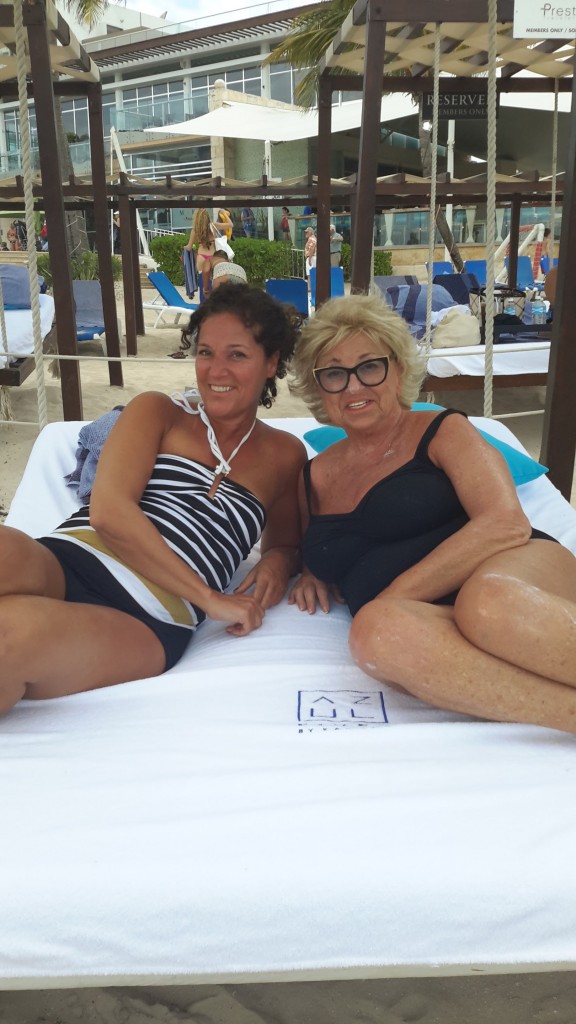 Bye Bye Karisma Hotels. However I will be back!!
Website: www.karismahotels.com
Twitter: @Azul_Fives