Out of nowhere…I'm noticing a lot of Cauliflower recipes. I strongly believe that Cauliflower is the new Kale!! I've noticed on Facebook this week, not just one cauliflower  recipe but two.
For some reason, I'm wired to try new recipes..so I did. I liked the fact that I didn't have to chop anything AND it was uber healthy. Not to mention pretty too!
Give it a try. You won't be disappointed.
SPICY WHOLE ROASTED CAULIFLOWER (from www.purewow.com)
Directions
1. Preheat the oven to 400° and lightly grease a small baking sheet with vegetable oil. Set aside.
2. Trim the base of the cauliflower to remove any green leaves and the woody stem.
3. In a medium bowl, combine the yogurt with the lime zest and juice, chile powder, cumin, garlic powder, curry powder, salt and pepper. NOTE: I used Nando's PERI-PERI as I'm in love with this sauce plus I think most of my spices are stale!
4. Dunk the cauliflower into the bowl and use a brush or your hands to shmeer the marinade over its surface. I had so much fun with this step. When I was finished having fun, I sprinkled spice from Jaswant's Kitchen for additional colour #smartmove.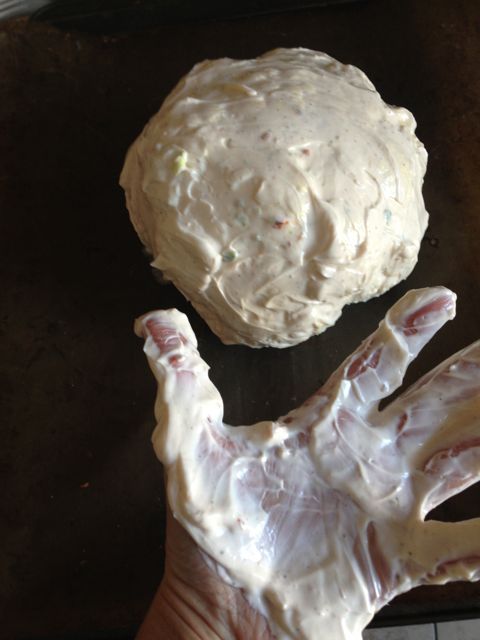 5. Place the cauliflower on the prepared baking sheet and roast until the surface is dry and lightly browned, 30 to 40 minutes. The marinade will make a crust on the surface of the cauliflower.
6. Let the cauliflower cool for 10 minutes before cutting it into wedges. This would make a great side dish with a piece of salmon, non?
FINAL RESULT: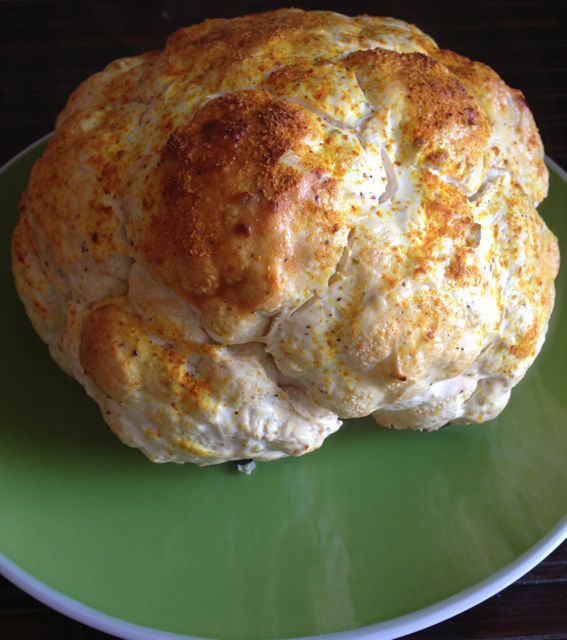 Happy Cooking!!