I think I hosted a brunch three times in six weeks. But thanks to Pinterest I didn't serve the same thing over and over again. All I did was punch in the word "BRUNCH" and a ton of photos came up which provided just the right amount of inspiration.
The last brunch I made consisted of: Cheesecake Stuffed Strawberries, Crustless Quiche, Baked Cinnamon French Toast, Baked Granola Cups, and a cheese platter. Needless to say, no one left hungry!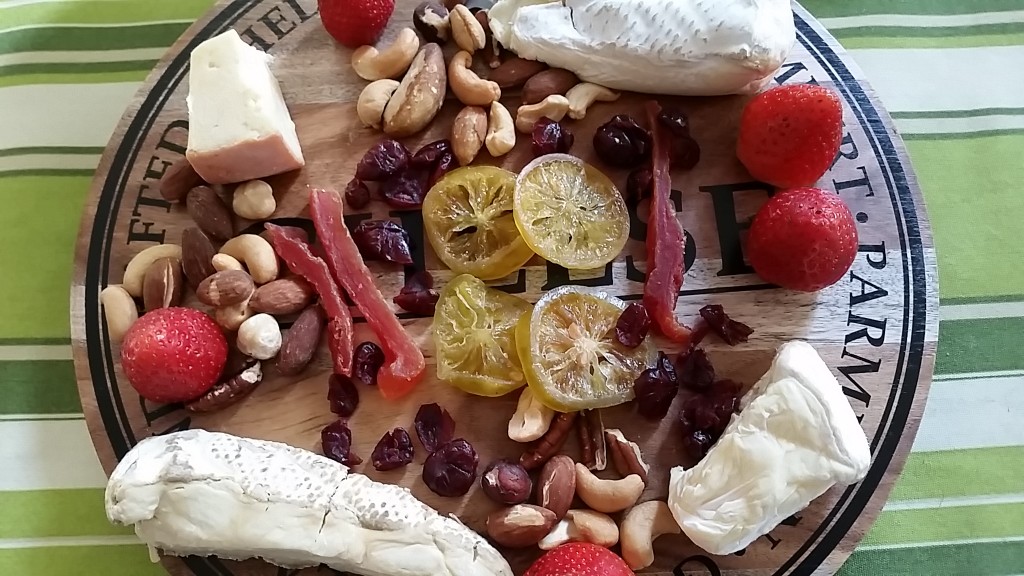 Plus, one of my guests brought this DELICIOUS baked brie.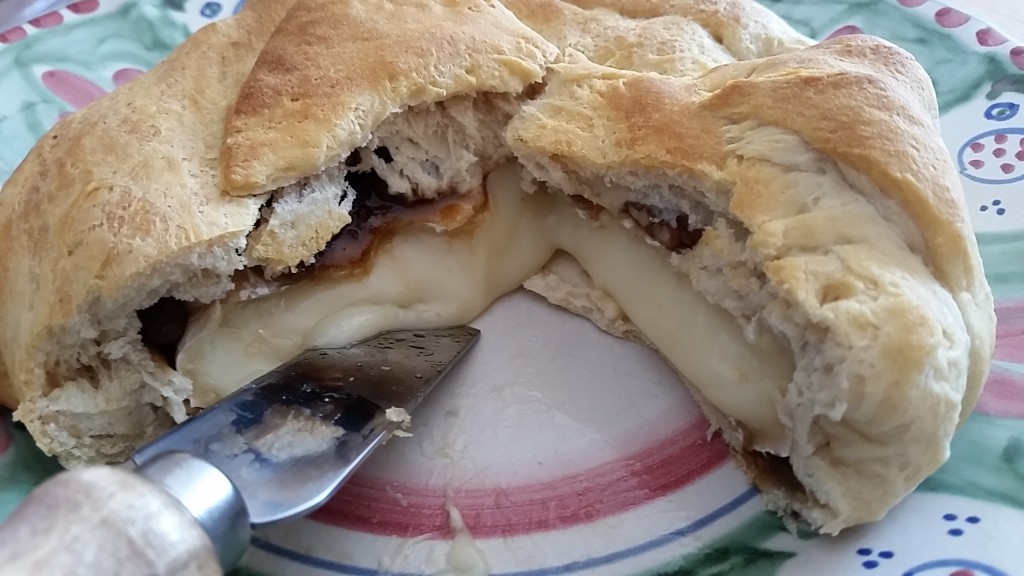 Here's one of the recipes that I found on Pinterest and was an instant hit with my guests:
CHEESECAKE STUFFED STRAWBERRIES (original recipe can be found on www.thegirlwhoateeverything.com)
Ingredients:
A container of strawberries
6 tablespoons of soft cream cheese ( a little goes a long way)
1 tsp of vanilla
1 or 2 graham crackers that I smashed into little crumbs!! (again – a little goes a long way)
Instructions:
1. Using a sharp knife, dig a cavity into the top of the strawberry.
2. Using a sharp knife, also take off the bottom of the strawberry so it stands up nice and pretty
3. Mix the cream cheese and the vanilla
4. Carefully spoon the cream cheese mixture into the cavity of the strawberry.
6. Sprinkle the graham cracker on top.
FINAL RESULT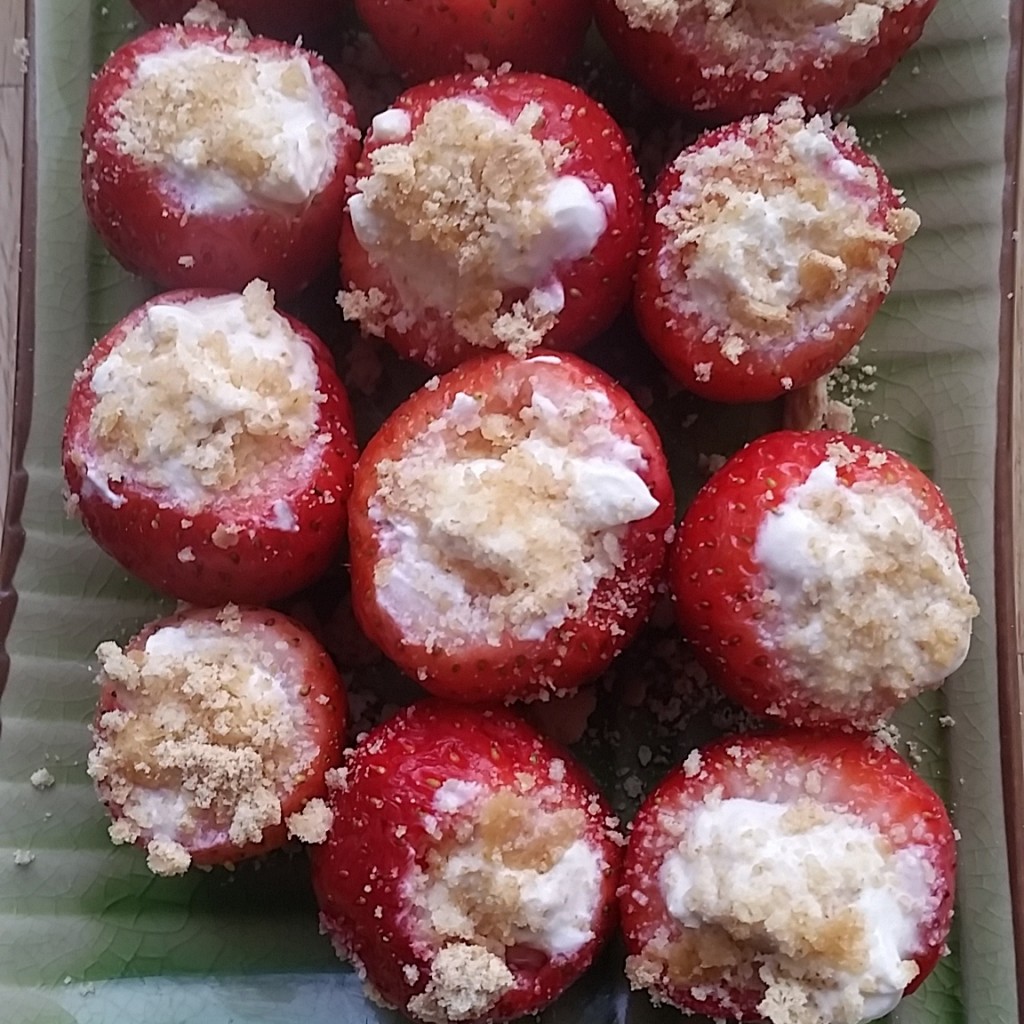 Happy Cooking!!