Dear TIFF,
It's been fun reading the MILLION tweets (ok not quite a million) from my twitter followers regarding what movie they were seeing, WHAT PARTY they were going to (you know who you are), what they were wearing to those parties, and what actor they bumped into.
Seriously, I don't mind. It's kind of fun knowing that Toronto hosts this amazing film festival.
Last year, I was invited to the Diet Cola Gala and one movie.
This year, I didn't go to one movie.  SNIFF.
But it wasn't a total loss. I did manage to go to the Tastemakers Lounge!! I had a sneak preview regarding where the "talent" went in between parties, interviews, movie screenings etc.
Inside the Tastemakers Lounge, I came across the following "tasty" participants:
Le Dolci: Who wouldn't want to snack on one of their delicious cupcakes. If you haven't been to their new location – you should. Not to mention to check out their website to find more about the variety of classes they offer.
Pop Chips: After snacking on a delicious cupcake, these healthy snacks were very welcome! I also love their re-sealable clips. Brilliant marketing.
Kimberly's Own: Had a lovely chat with Kimberly about her granola that is so pure, so organic and to boot it's really really good for you.
Bobble Bottle: Not sure if you have ever seen these bottles, but it's our household favorite bottle.
Tea Emporium: No question, that a cup of tea is the PERFECT way to relax and I'm sure the celebs truly appreciated their presence.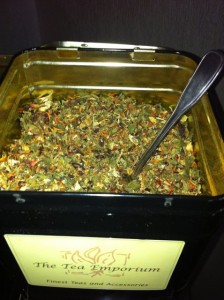 Now that I have been to a party, a movie, and a lounge…wonder what I might be introduced to at TIFF 2013? Stay tuned.