Thanks to
Costco
, I always seem to have salmon or tilapia in my freezer. I probably make fish once a week, which means I'm always looking for new recipes for either types of fish. Last week, I was searching for tilapia recipes on the computer and came across this amazing recipe from
The Rookie Chef.
It fits my criteria for a perfect recipe: easy, fast, and the results were outstanding. Here's the recipe:
BEER BATTERED TILAPIA
Tilapia filets
1 cup all purpose flour
1 tsp baking powder
1/2 tsp salt
1 egg
1 cup of beer (I used Molson 67, of course)
Vegetable oil for frying
Directions:
In a large bowl, combine flour, baking powder, and salt.
In another bowl blend the egg and beer together
then quickly stir into the flour mixture.
Don't worry if the batter is a little lumpy (seriously…it's lumpy)
Heat oil (about 1/4 to 1/2 inch in a skillet) in a frying pan until extremely hot
Now lightly dust your tilapia filets and dunk into your beer batter mix
Fry until golden and crisp, then drain on paper towels
The fish was moist moist moist and no one had any fish left on their plates after the meal. Definitely a good sign!!
FINAL PRODUCT: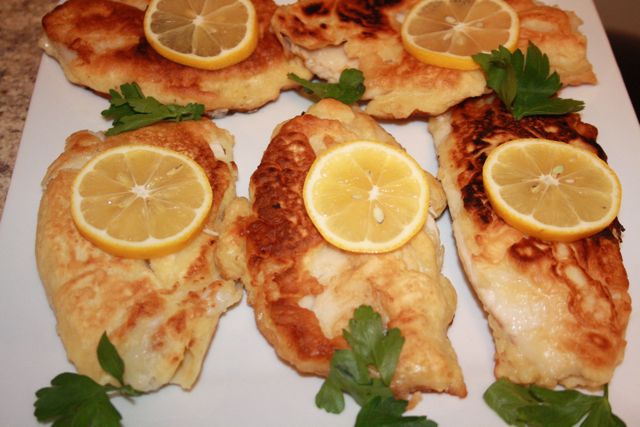 PS. Costco had haddock on sale this week. Anyone have a good recipe to share?