I went to Rock Lobster Food Co. on Ossington back in the winter and was totally blown away by their epic Rock Lobster Caesars. I had read that a second location had opened on Queen W and knew that I wanted to go check it out (like a good foodie) Once I read Abbey's Kitchen blog post about the Queen W. location,  I knew that I wanted to visit sooner than later.
When I heard my mom was arriving from Ottawa on the 7 pm bus, I mentioned to her that we would be enjoying some Lobster Love for dinner. She was just as eager as I was to head to Rock Lobster Food Co. on Queen W.
Here's a picture of  us with those epic Rock Lobster Caesars.
The menu includes many other delicious sounding cocktails but I can't stop ordering the Rock Lobster Caesar.  There's a part of me that really wants to try the other cocktails and another part of me that just wants to have this lobster caesar each time I visit!! #firstworldproblems
We ordered:
Peel and Eat Shrimp – which were plump, fresh, meaty and served COLD. I'm thrilled I ordered this dish.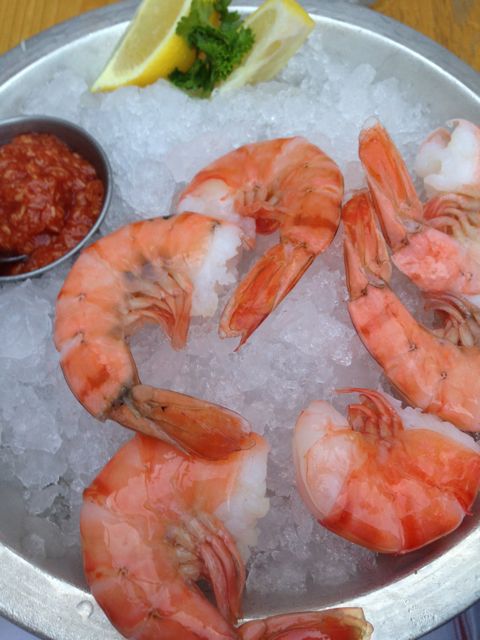 We also shared the Lobster Poutine (Nova Scotia Lobster, hand cut fries, Quebec Curds and Lobster Bisque Gravy). I love poutine so this was not hard for me to enjoy!!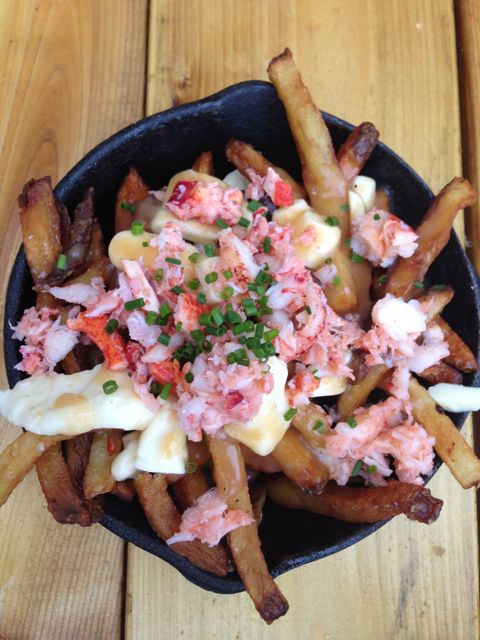 Naturally, we ordered  the Lobster Roll as well (Nova Scotia Lobster, Yukon chips and McClure's Pickle). I will describe this in one word: YUMMY.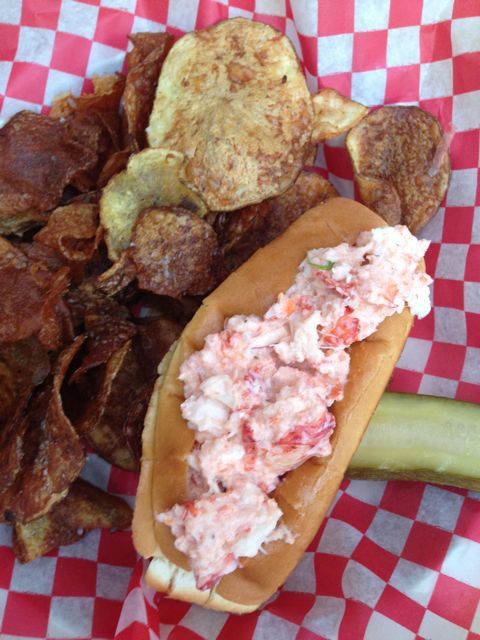 Now that I've shared with you what we ate I would like to talk about the space. To begin with – it's a much bigger space than their  Ossington  location. This is great news for those of us who aren't fond of line ups!!
Here's a photo of the space (kudos to the designer).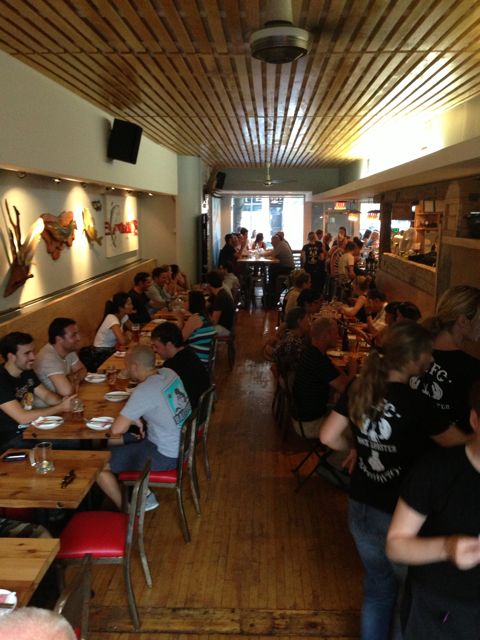 What appealed to me (besides the food and the cocktails) was the fact that we could take advantage of the summer and sit on the outside patio. Again, whoever designed the space thought of every little detail.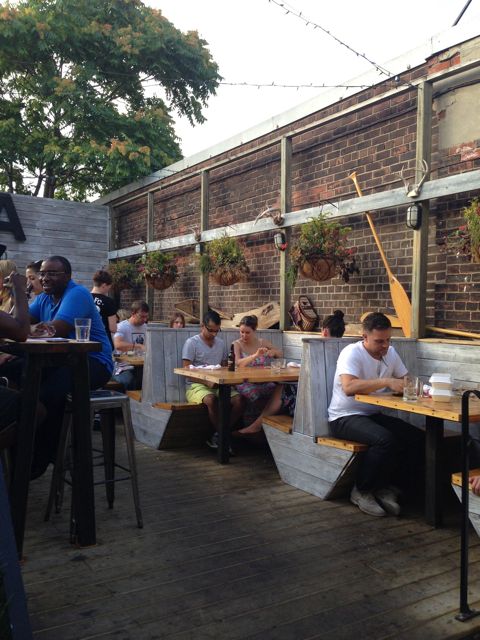 As for the service: our waitress Renee was completely charming and was super friendly and attentive too. She had the type of energy you would like to see in every waitress that serves you.
I'm sure I will be returning to try: more cocktails and the Steam Whistle Steampot. Who want's to join me?
For more information:
Twitter: @rocklobsterfood
Instagram: Rocklobsterfoodco
Facebook: www.facebook.com/rocklobsterfoodco

118 Ossington Ave, Toronto 416 533 1800
538 Queen St. West Toronto  416 203 6623
ps please note that each location has different hours and different menus too.