The Cantina by Campbell's is a pop-up restaurant that recently opened at 501 Queen West and will be serving delicious soups created by Rock Lobster Food Co's Chef Matt Dean Pettit.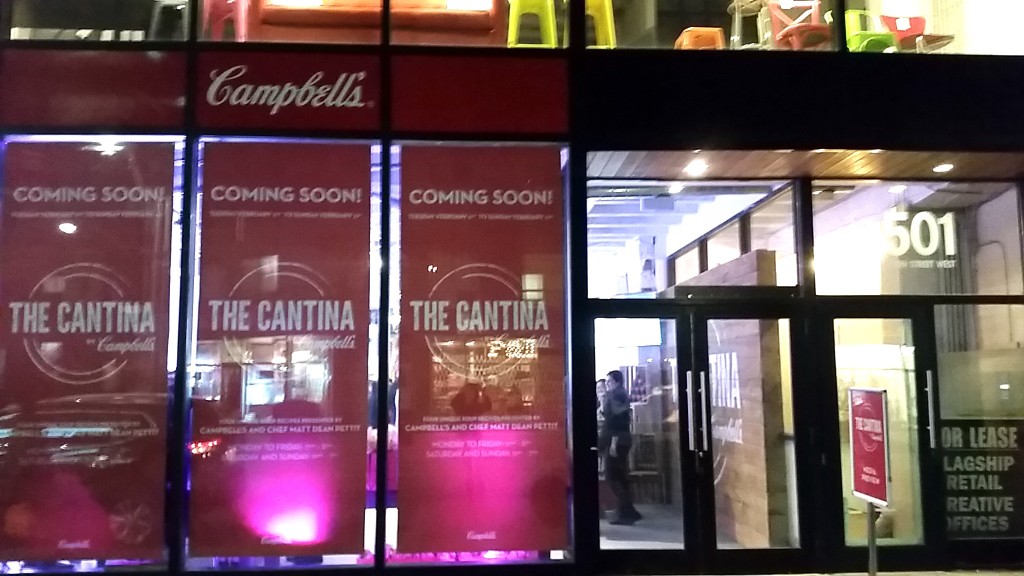 There will be four delicious soups designed by Chef Matt Dean Pettit, and trust me all four were DEE-LICIOUS. I wish I could tell you my favourite soup but I loved all four of them equally. I sampled: spicy vegetarian ramen, roasted beer can cream of chicken, creamy tomato black bean taco soup and a thai chicken & rice khao so (curry). Recipes for all four soups can be found here.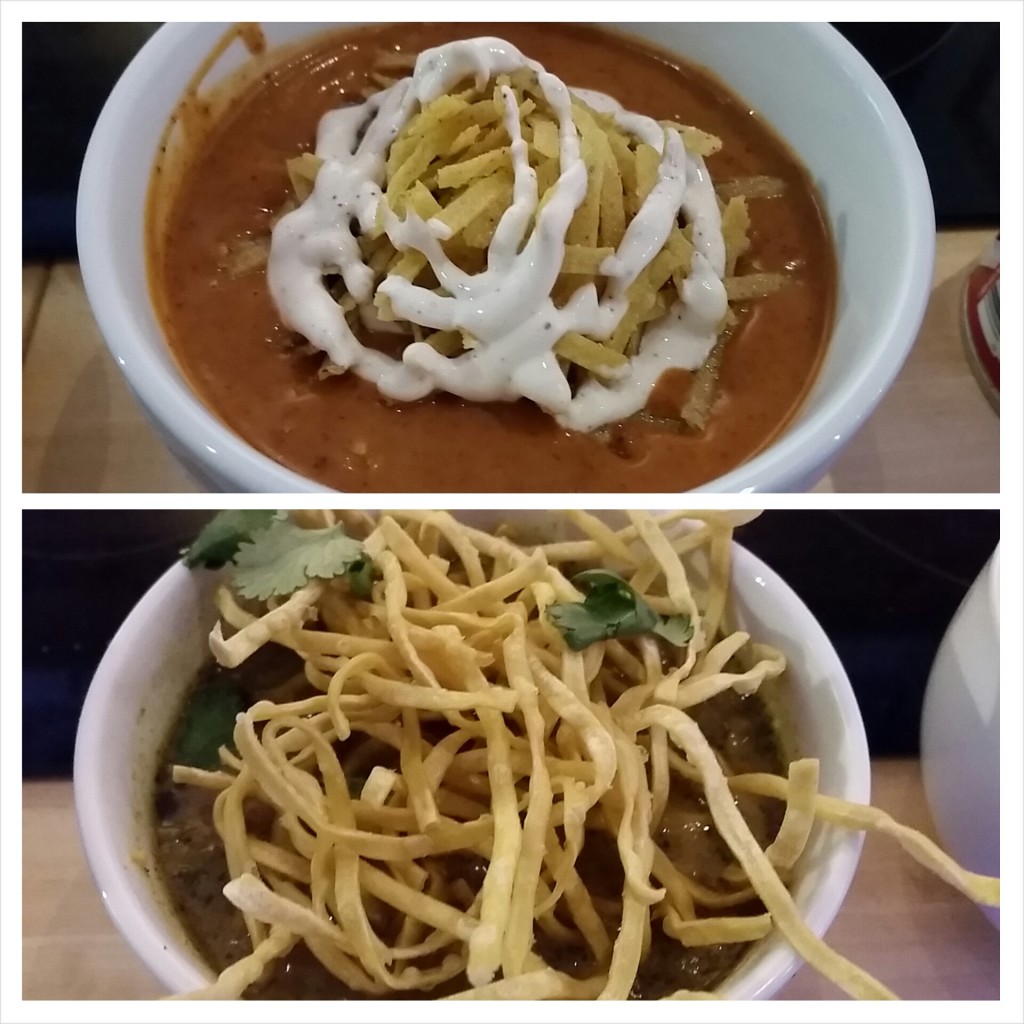 The Cantina by Campbell's will offer complimentary walk-in lunch and dinnertime soup tasting options. Fact: lately I've become a fan of these broths due to the rising cost of celery, parsnips, carrots and other veggies that I usually put in my vegetable stock.
I've also become a fan of the Campbell's Soup Kits as they provide a head start to homemade soup. As you know, I lead a pretty busy life so I don't mind a little help once in a while and these kits will certainly come in handy!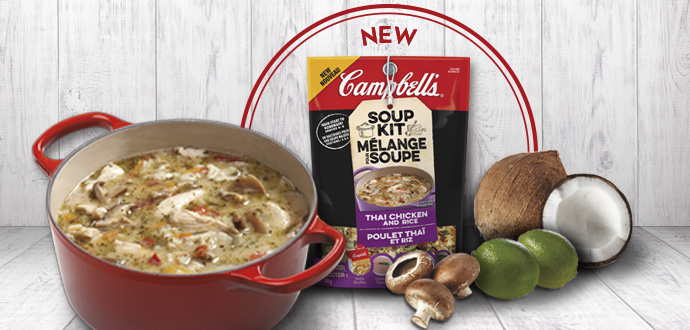 Campbell's has truly provided customers with a unique experience and something tells me The Cantina By Campbell's will be a hit. P.S. This pop up restaurant is FREE.
For more information:
Where:  Cantina By Campbell's – 501 Queen St. West
When: Tuesday, February 2nd – Sunday, February 21st
Hours: Monday – Friday 11 a.m. – 8 p.m., Saturday and Sunday 11 a.m. – 7 p.m.
Twitter; @CampbellsCanada
Hashtag: #WeAllSoupTO