Its that time of year where there's a lot of entertaining going on. So I thought it might be useful to share two recipes for you.
The first recipe is ideal for breakfast or a brunch. I discovered it while flipping through a RICARDO magazine and thought "hmm..this sounds interesting AND easy".  I tried it and it worked!! In the event you have never heard of Ricardo before, he is a well known media personality in Quebec who launched an English version of his magazine in 2014.
Basically all you need is some cheddar cheese (I used St.-Albert cheddar of course), Wonder Bread and a waffle maker (I used my beloved Breville Waffle Maker)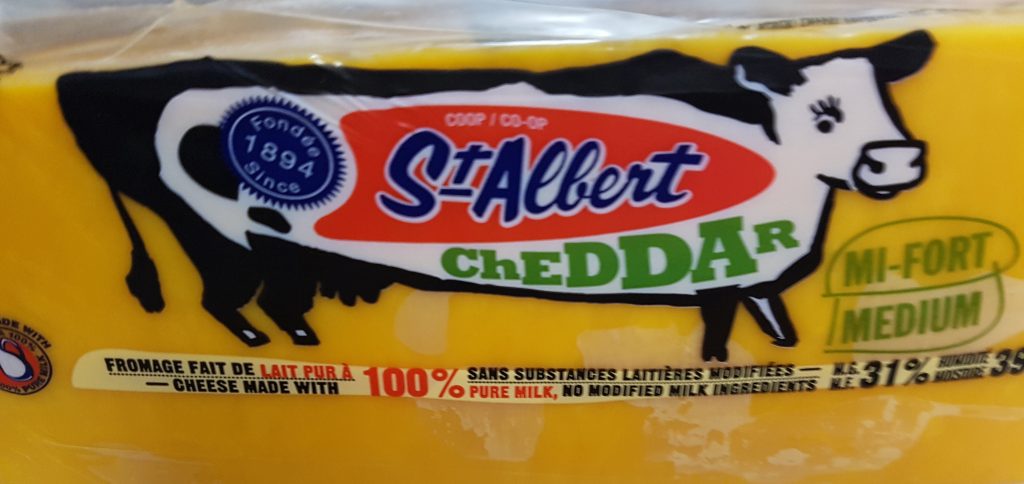 Place one piece of buttered Wonderbread onto the waffle maker (buttered side facing down), place some cheese on top, place another piece of buttered Wonderbread on top (buttered side facing up)…close the waffle maker for a few minutes and bingo you have these delicious Cheese Waffle Sandwiches (with NO MESS).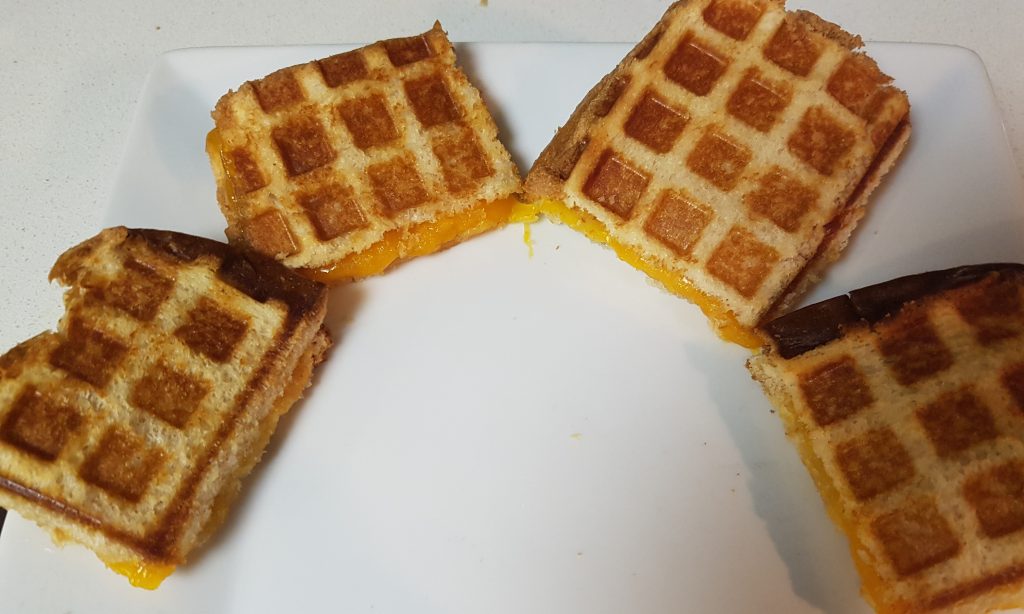 The second recipe is ideal for an appetizer for a party.
This Cheesy Spinach Artichoke Bread Dip Ring is once again super easy to make and delicious.
The entire recipe can be found on this video. 
But here's a recap in case you don't want to watch the video!!
Basically you take pizza dough and make golf sized balls. Place these balls in a greased, oven-proof dish. Cover and let rise for 30 minutes.
Mix in a bowl: sour cream, cream cheese, parmesan cheese, drained artichoke hearts, drained frozen spinach, garlic powder, salt and pepper
Place the spinach mixture into the centre of the oven-proof dish. Brush dough with an egg wash.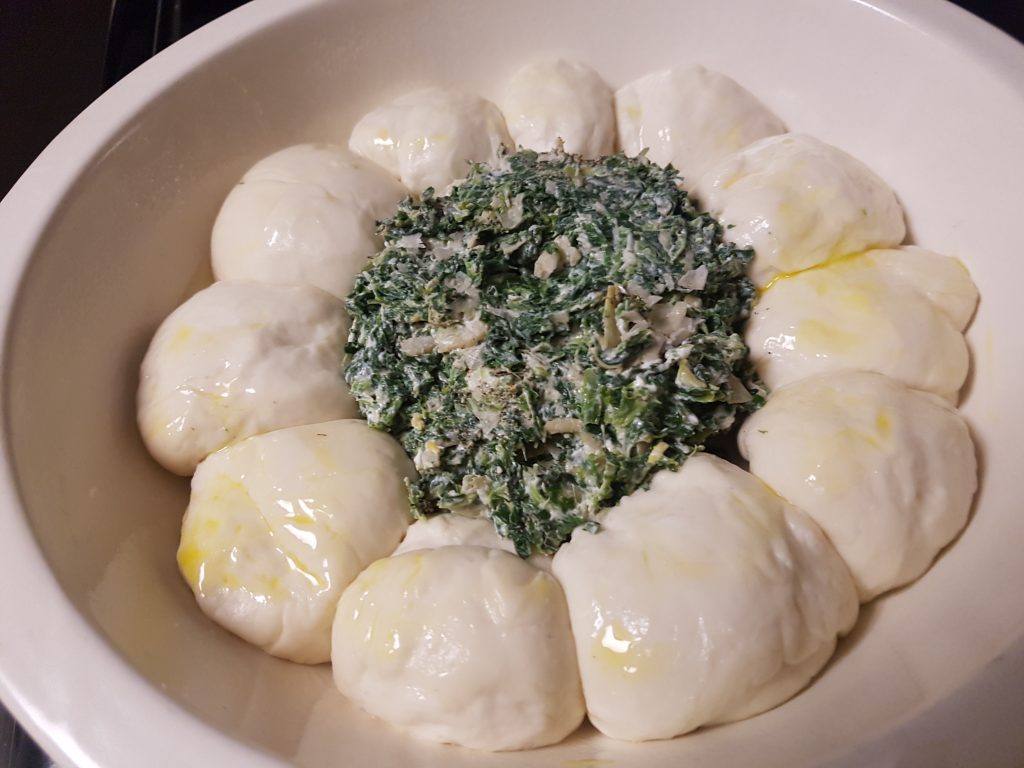 Bake at 350 F for 20 minutes. VOILA – delish appetizer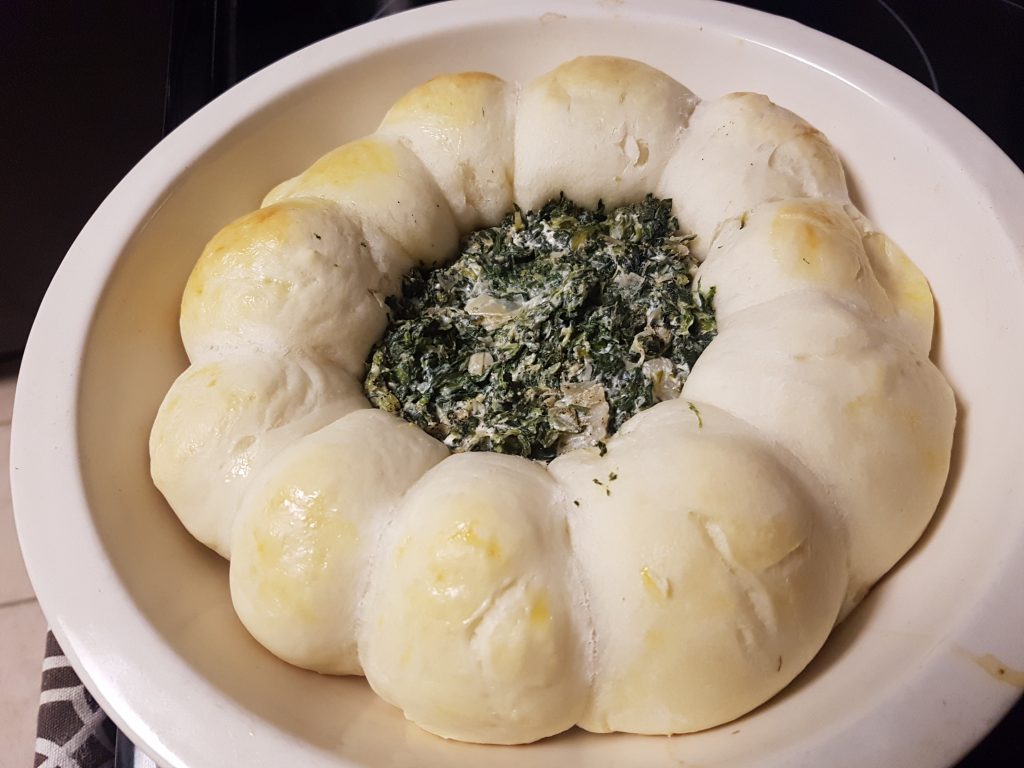 Happy Holidays!