I've been going to  Las Vegas with my mom for almost 10 years. We typically leave on a Thursday night and return on the red-eye that leaves at midnite on Monday.
We keep going back to Vegas for two reasons: the food and the weather.
The weather did not disappoint. It was certainly above seasonal for this time of year and we were very happy about this!!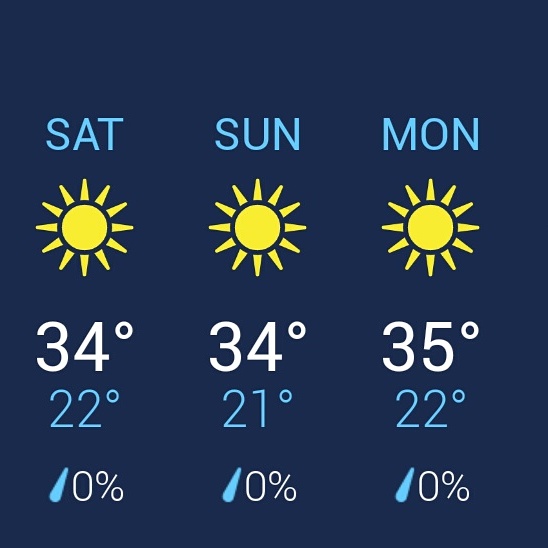 My mom and I take our sun very seriously and sat in the sun everyday from 9 to 5. One of my favorite activities to do in the sun is to read and that's exactly what I did. I managed to download a whole bunch of books for FREE (thanks Tuebel) and got thru the following books:
-Gone Girl by Gillian Flynn (which I've been trying to finish for a year)
-Why Not Me? by Mindy Kaling (perfect pool book).
-The Girl on the Train by Paula Hawkins (just started reading this book)
-The Book of Aron: A Novel by Jim Shepard (which I've been trying to finish since August)
-The Rosie Effect by Graeme Simpson (got thru most of it)
Not bad eh?
As for food:
Dinner #1: Lolas: A Louisiana Kitchen
We selected this restaurant as it was featured on  Diners, Drive Ins & Dives. Plus it had shrimp and grits on the menu which is something you never see in Toronto.
Dinner #2: Arawan Thai Bistro & Dessert
This new Thai restaurant opened up only 4 months ago and it was one of our favorite meals. For some reason, Las Vegas has some unbelievable Thai restaurants. (we've been to 3 over the years and they are all exceptional)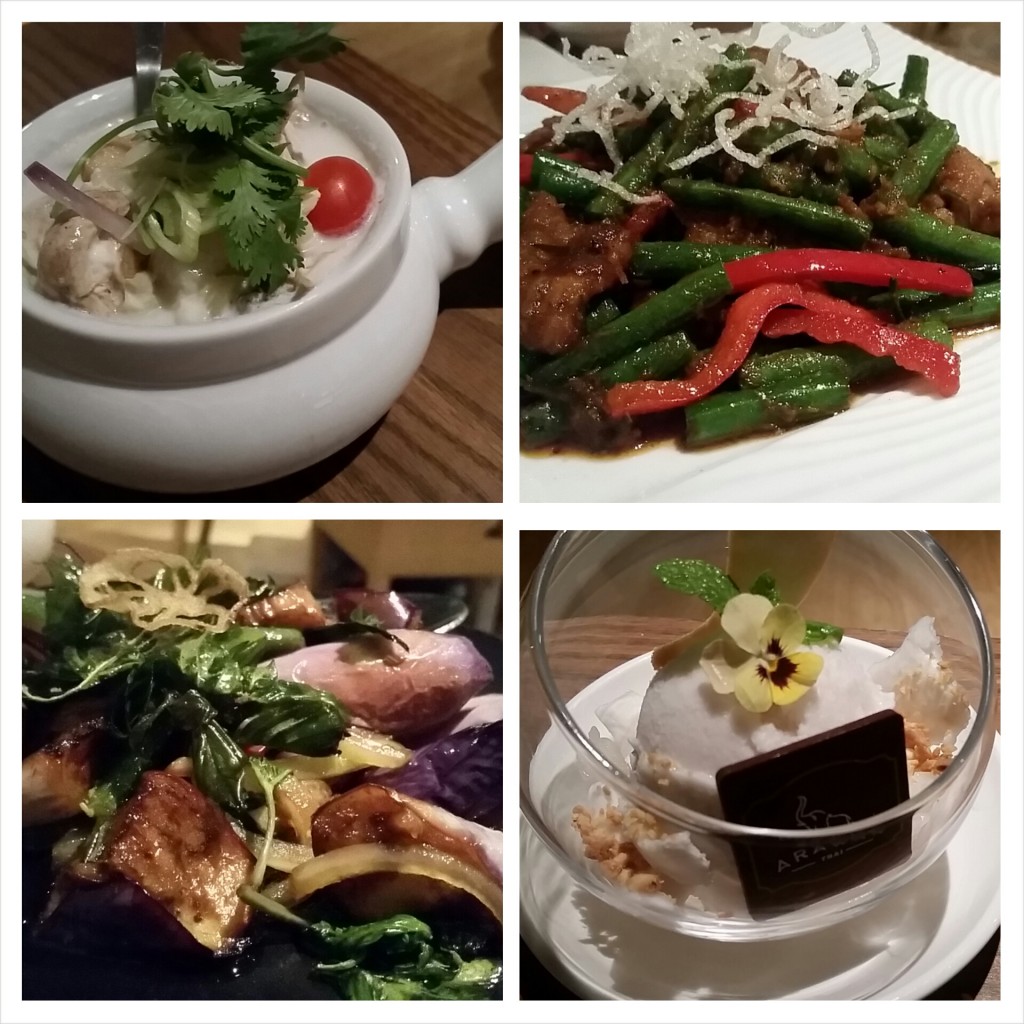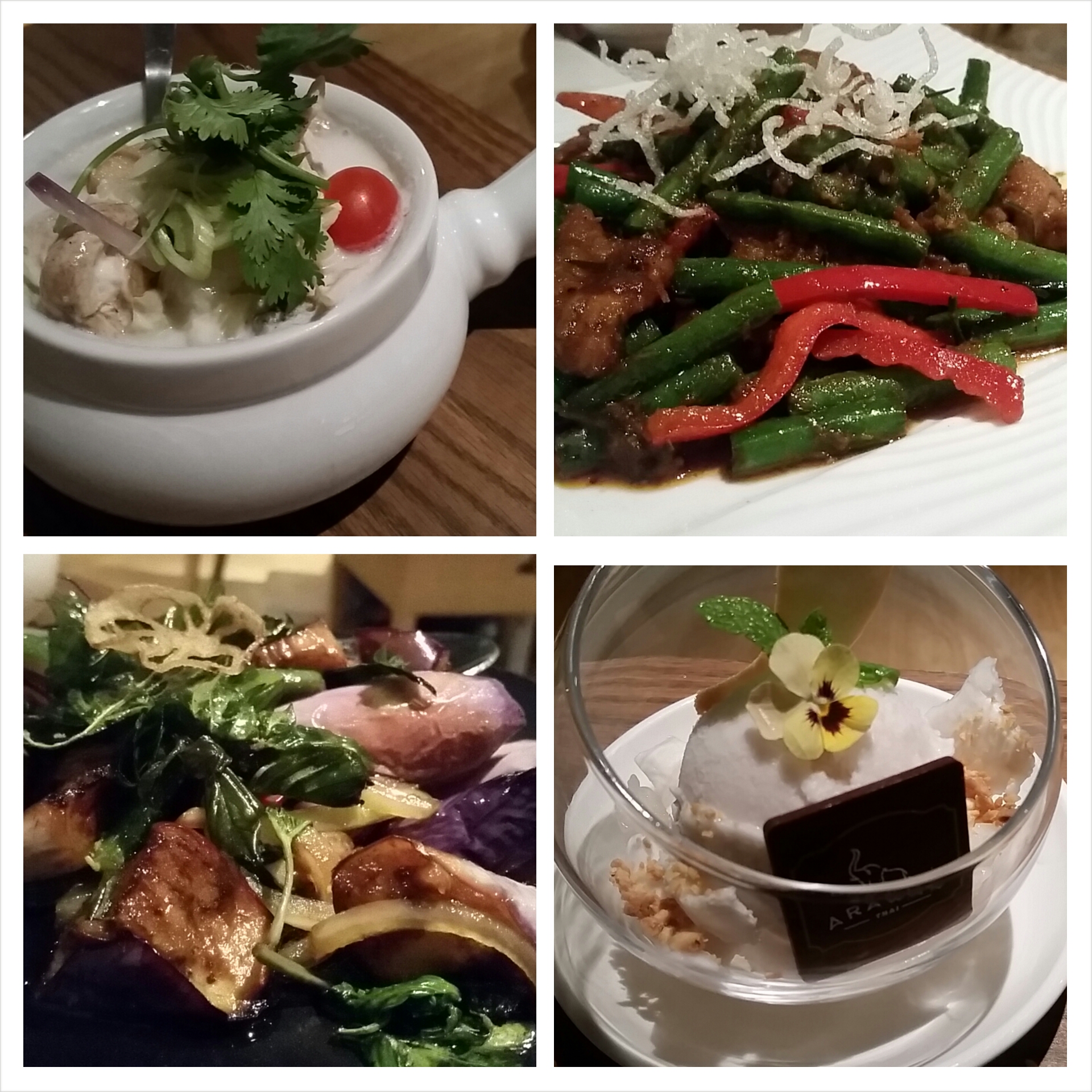 Another winner!! We ordered four dishes and every one was flavourful and presented beautifully.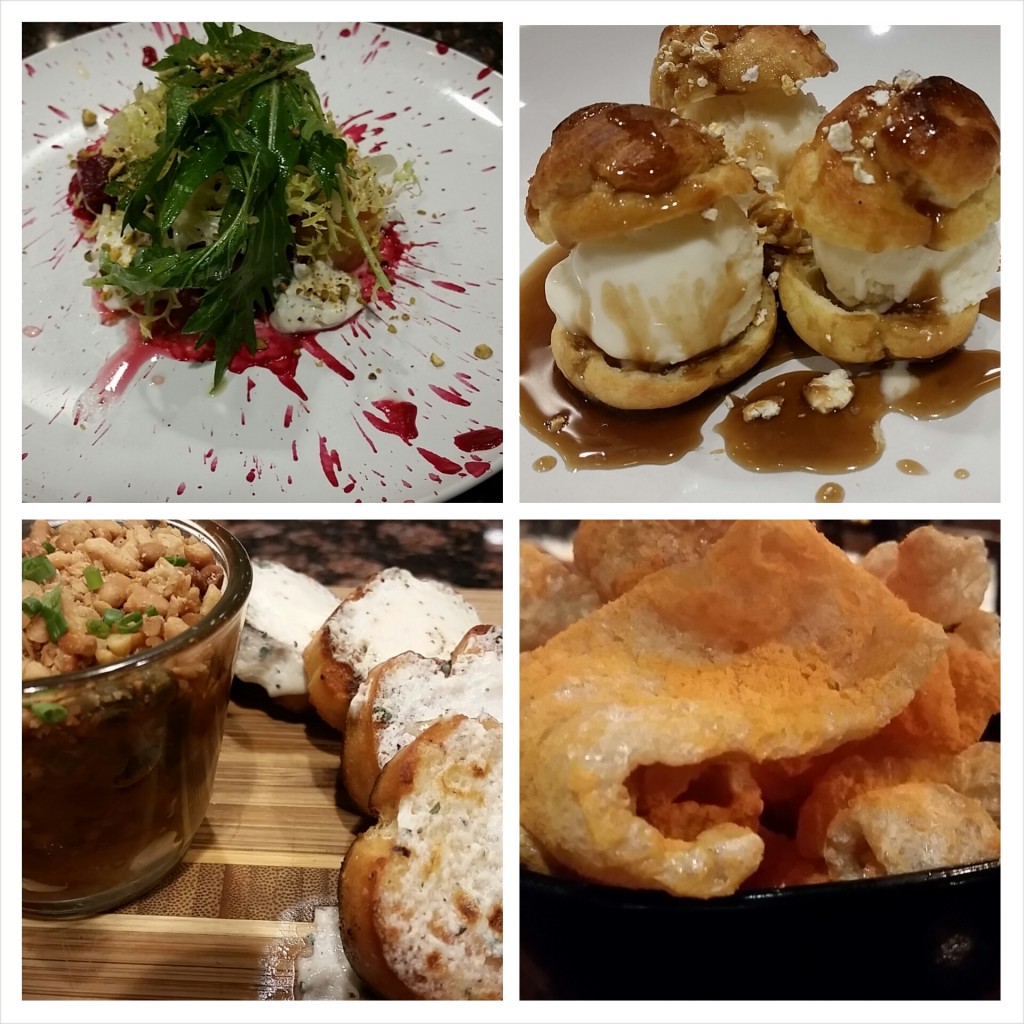 Dinner #4: Society Cafe. We selected this restaurant as we were already at the Spa at the Encore and needed a bite to eat before heading to the airport. We scored.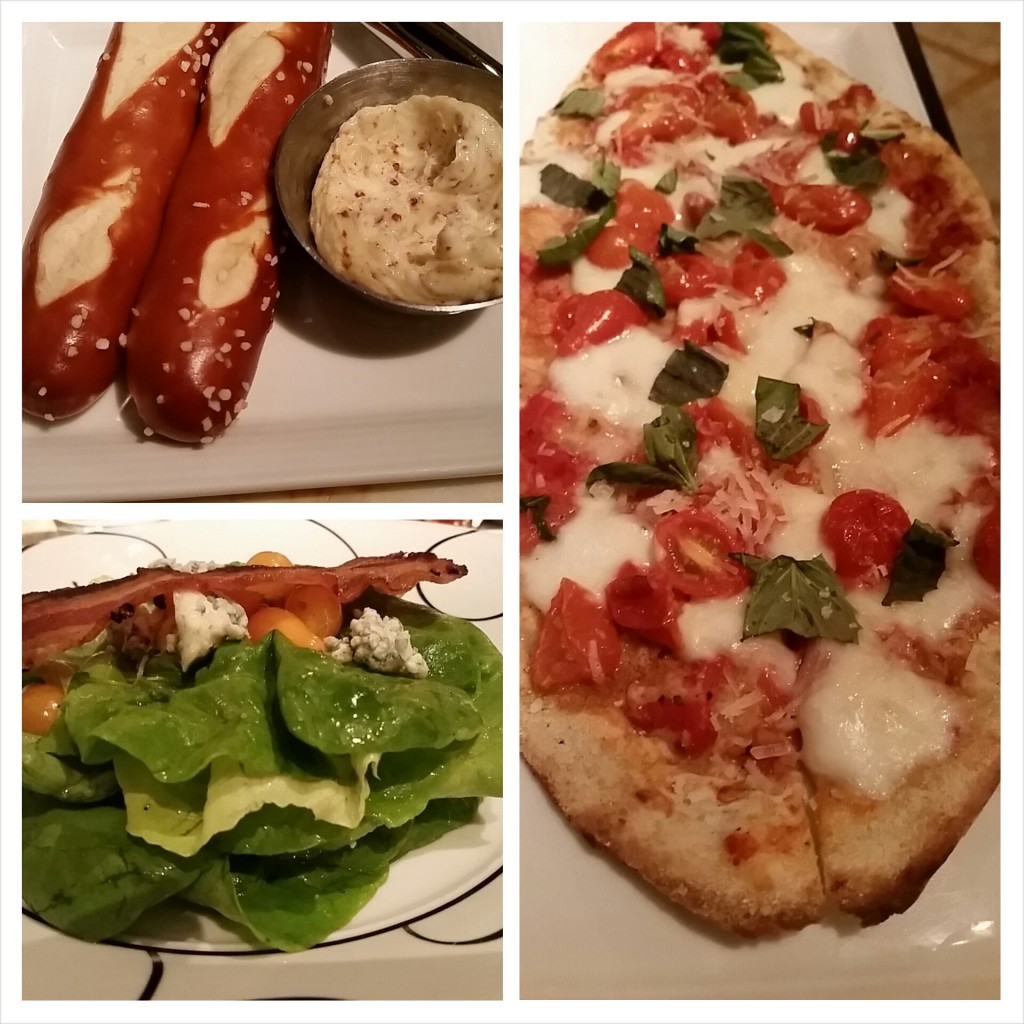 Please note: This trip did NOT involve shopping. That's right – we didn't go to one outlet mall or one store.
Nor did this trip involve gambling' OK – we spent $16 in 4 days on a slot machine. Does that count?
This trip did NOT involve drinking either. OK – there were a few jello shot involved. Hee Hee.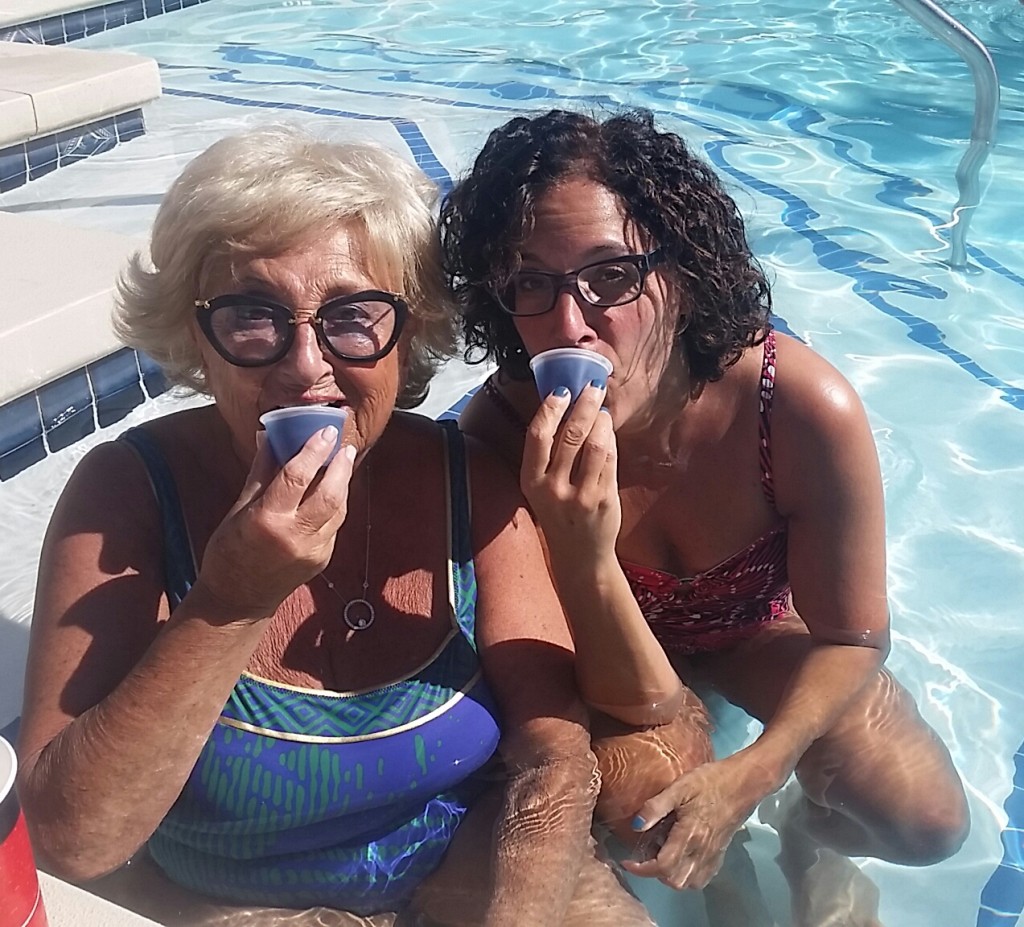 However we did go to the Spa at the Encore and it was seriously a great way to end our trip before heading to the airport.
It was a spectacular space. All 55,000 square feet of it. I took advantage of the waterfall shower, the shower with 12 sprays, the wet sauna, the dry sauna, the relaxation room, the cold plunge and the jacuzzi. Plus I had a massage.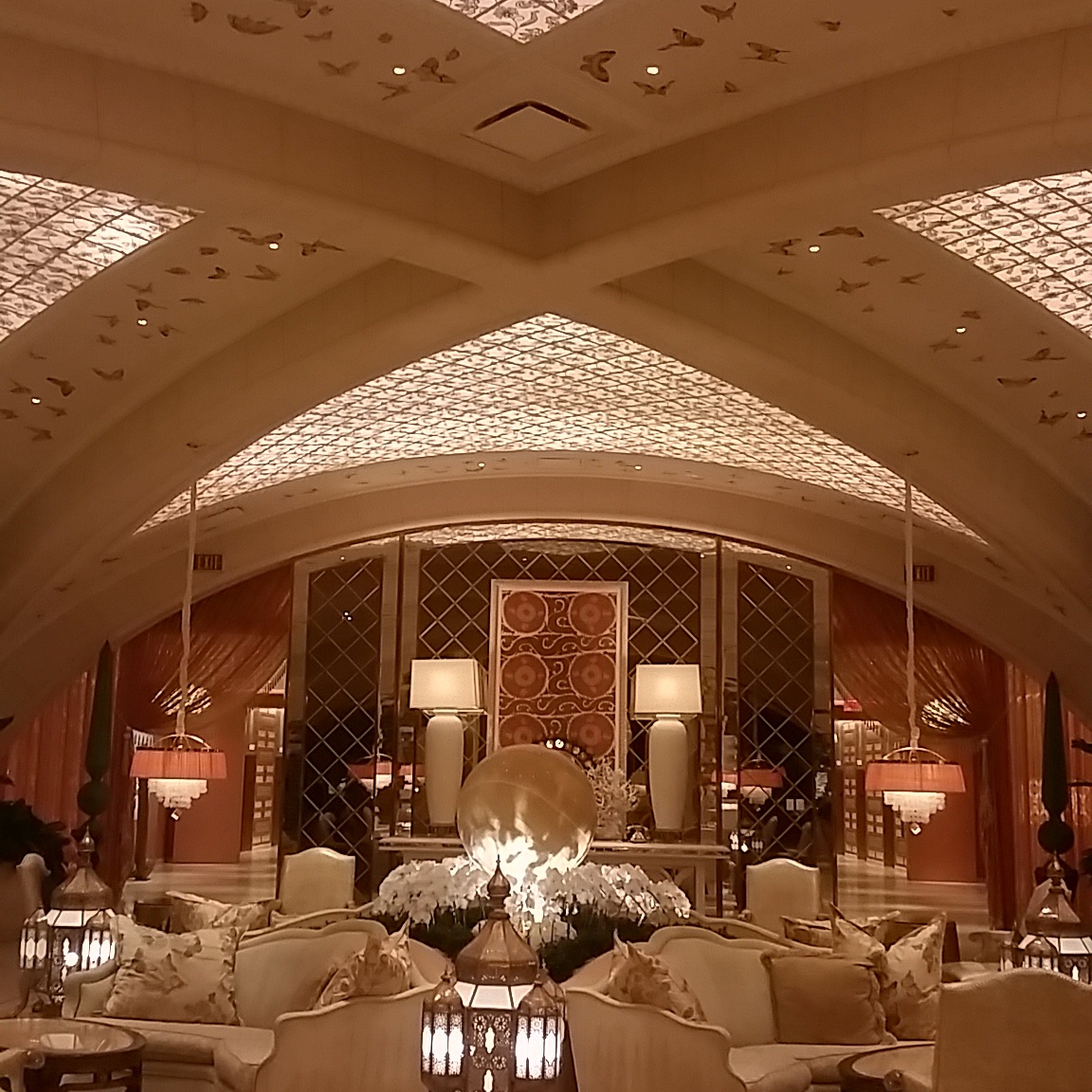 There is a reeason why this spa is listed as one of the best spas to visit while in Las Vegas.
Sadly the trip is over, however I'm already looking forward to my next trip to Vegas in 2016!!