In Las Vegas. I keep returning to a restaurant called Hot 'n Spicy Crawfish  as there's nothing like it here in Toronto. Guess what? That's changed. I don't have to go all the way to Vegas as a similar concept opened right here in Toronto called The Boil Bar. I discovered them on Instagram a few weeks ago and before I knew it, I was invited to drop by for dinner.
When I walked in, I immediately started taking photos of the space as I think they did a great job at creating the "right" type of atmosphere.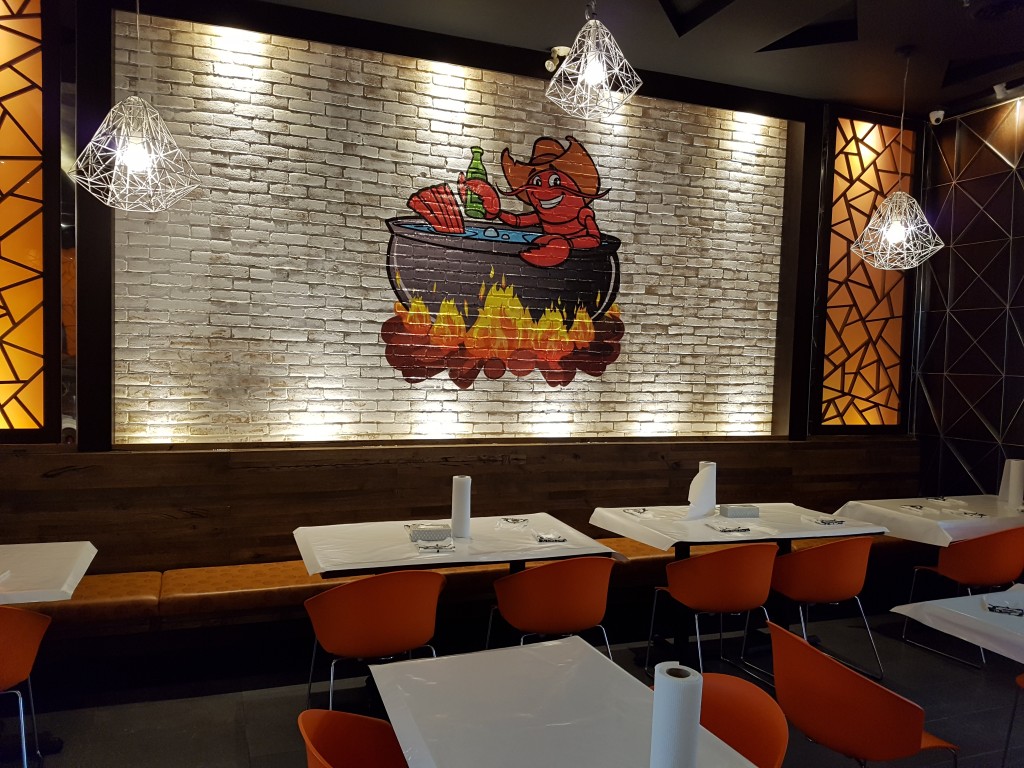 Here's how it works: Basically you pick your "catch", then you select your flavour followed by the spiciness. Your meal then arrives to your table in a plastic bag…all steamy hot and flavourful.
Naturally there's plastic bibs and plastic gloves and a big roll of paper towels on the table which YOU will really really need.. Here's a photo of me all dressed up in the plastic bib and gloves ready to dig into my delicious crab.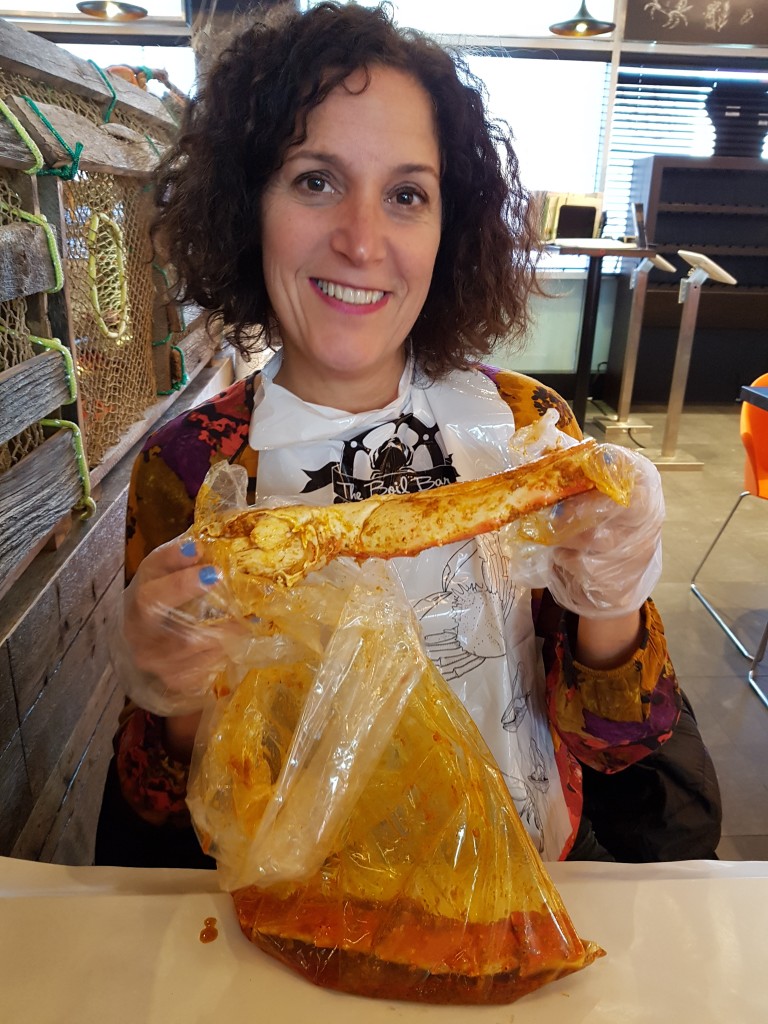 I also ordered the baked lobster which is not something I would normally order but was opening to trying something different. The lobster meat was perfect and the creamy sauce was exactly what it was suppose to be…um, creamy!!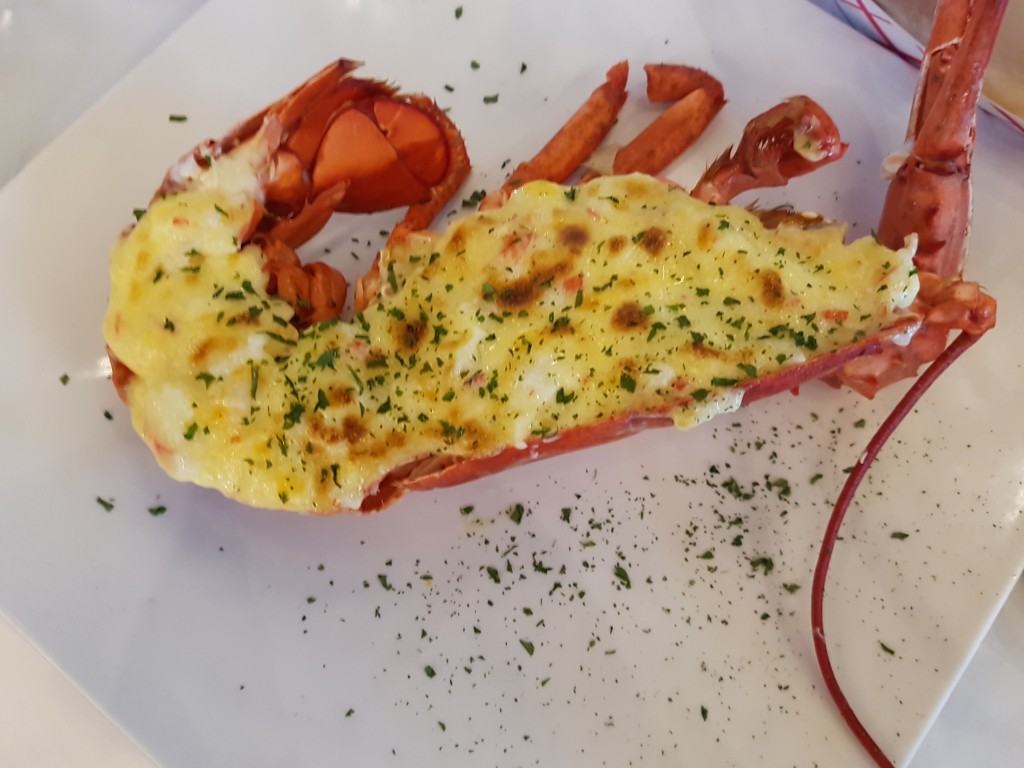 I sucked back these fresh meaty oysters too. Oh man were these oysters good.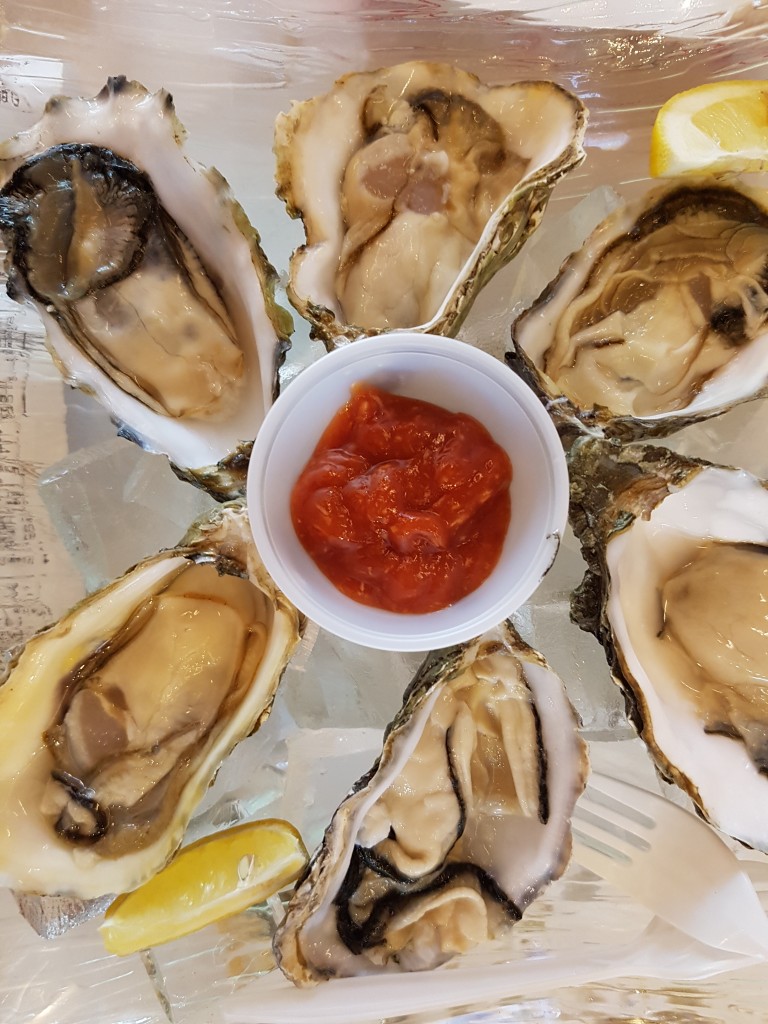 Of course, I had to try the crawfish. However they aren't my favourite as they have so little meat on them.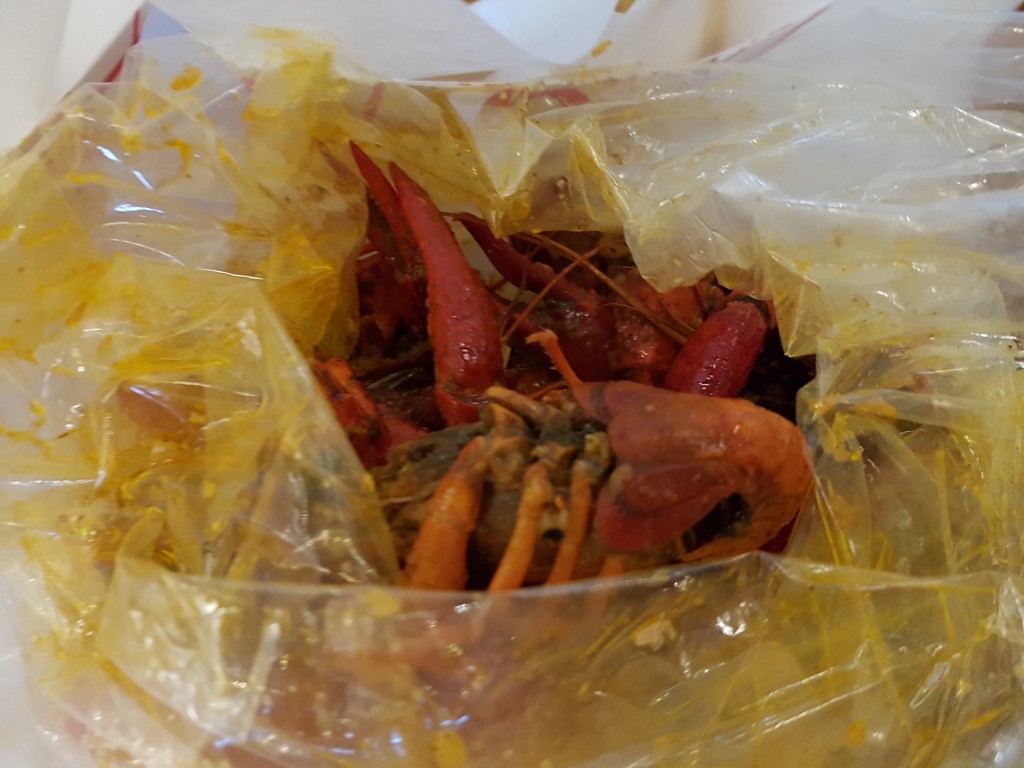 I also devoured some shrimp but for some reason I didn't snap a photo of them. (forgive me?).
There is no doubt about it: I'm a seafood fan and this restaurant is ideal for people like me!!
The meal finished off with some refreshing bubble tea from a kiosk that insides the restaurant. It was a perfect way to end this fun meal.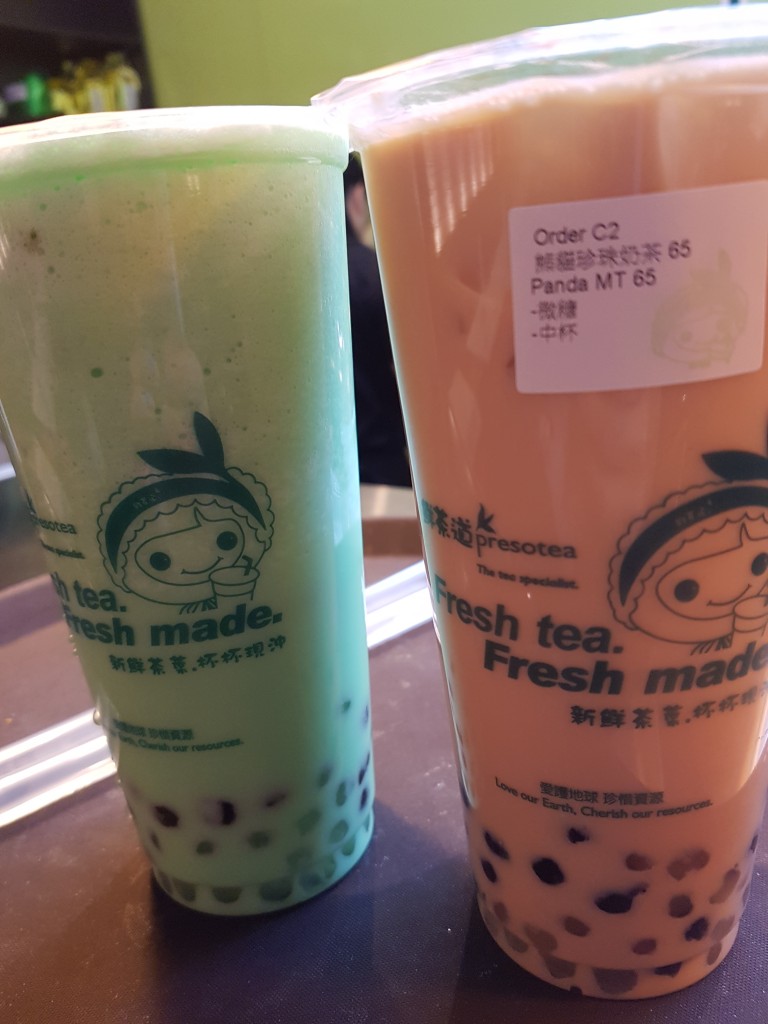 I really hope you get a chance to check out this restaurant soon. You won't be disappointed. Promise.
For more information:
Website: www.theboilbar.com
Scarborough Location: 633 Silver Star Blvd. #110 & 111
Phone: (416) 293-2666 Hours: Mon – Thur 4pm – 2am, Sat & Sun 12pm – 2am
Yonge Location: Opening Soon at 664 Yonge St.
Bloor Location: Opening Soon at 442 Bloor St. W
Instagram: @BoilBar
Facebook: www.facebook.com/theboilbar
Note: This meal was complimentary however all opinions are my own