I haven't been blogging since October 20th but I promise to explain why, when I return to the blogosphere in December.
In the meantime, I'm fortunate to have my blogger friend Elise Burton attend a few events and act as a guest blogger for Momwhoruns!
Here's her blog post about a recent event she attended at All the Best Fine Foods:
I was lucky enough to attend All The Best Fine Food's Holiday Cocktail event this evening and it was a lovely way to usher in the holiday season. So many beautiful things to see, smell, eat and drink – it's hard to know where to begin.
One of my first loves is, and always will be, cookbooks. All The Best has curated a great collection of books from both world famous chefs and local authors that will capture the imagination of both the experienced cook and the novice.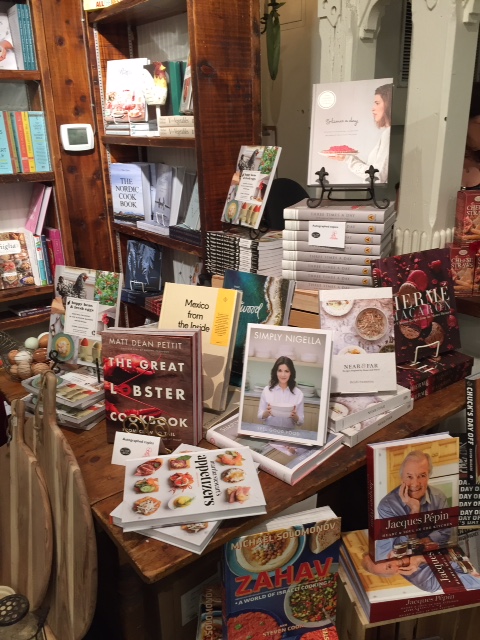 There were dozens of delicious looking hors d'oeuvres being passed but without a doubt, my favourite bite was the antipasto skewer that featured a cube of 3 year old aged Cheddar, a chunk of stellar dill pickle from the folks at Mighty Fine Brine and a piece of delicious Spanish salumi imported by Fermin.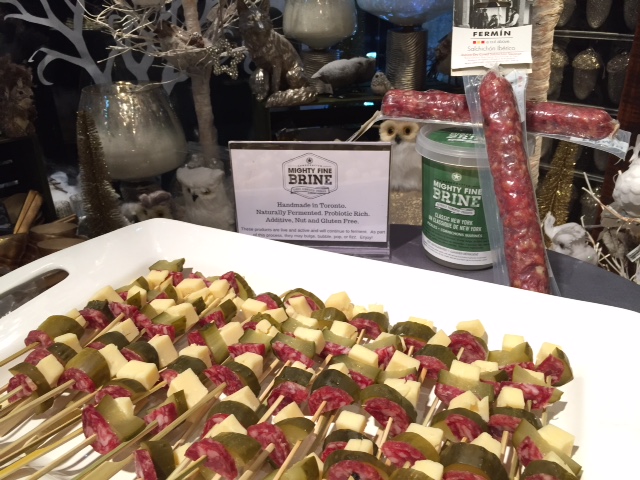 One of the evening's real treats was getting to meet David H. Chow, a talented chocolatier who is really better described as an artist. His featured products were just gorgeous. They combined the finest quality chocolate with both traditional ingredients – hazelnuts, caramel, peanut butter – and non-traditional ingredients – pink peppercorns, buckwheat honey and freeze-dried mango. Yum.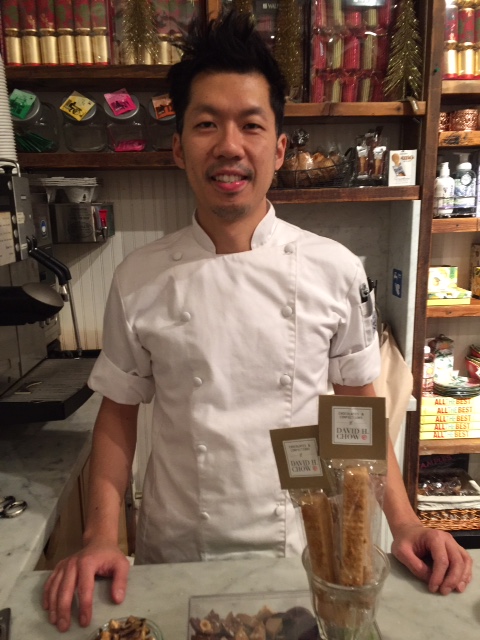 I left this event with endless ideas and inspiration for gifts, decor, cocktails and recipes for the holiday season. Thank you All The Best Fine Foods.
For more information:
All the Best Fine Foods: 1101 Yonge St, Toronto, ON (416) 928-3330
Twitter: @AllTheBestFF