True Story: I grew up with margarine. There was NEVER butter in the house as we were Jewish and kept meat and dairy separate. Therefore it was easier just to use margarine.
However when I had my first apartment, I decided to have a dairy kitchen and ONLY to buy butter. I have baked exclusively with butter for the last three decades.
But the other night I was invited to a "Bake with Canola" event. Here's proof that I was actually baking with Canola!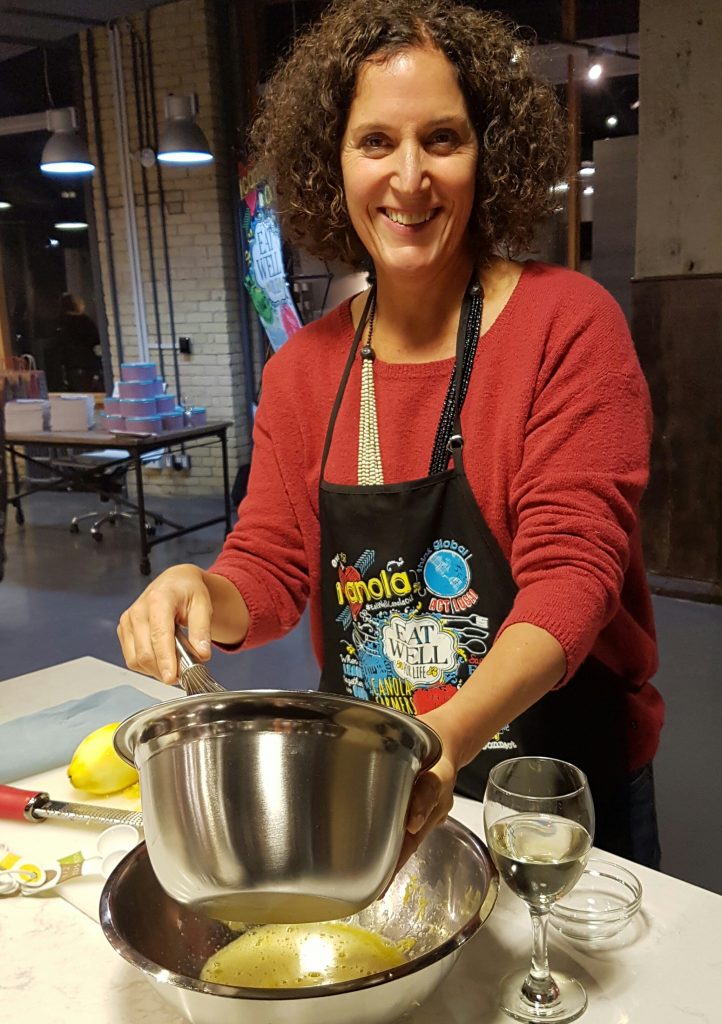 Here's another true story: In my cupboard at the moment is Vegetable Oil and Olive Oil.  No ideas why I have never considered buying Canola Oil. One could easily blame it on my mom – I have a good feeling she never bought Canola either!!
At the event, I learned a few reasons why I should be choosing Canola Oil.
It tastes good: Canola has a neutral flavour that won't take over. It actually absorbs the flavours of the herbs and spices thats' in the recipe!
It can "take" high heats: Canola oil has a really high heat tolerance which makes it ideal for frying.
Canola is farmed right here in Canada. Here's a cool fact: There's over 43,000 Canola Farmers in the Prairies.
It's a healthy Choice: Canola Oil is a good source of Vitamin E and K, and is packed with Omega 3 fats. It also has the lowest amount of saturated fat.
The event took place at the Luxe Appliance Studio where we were divided into groups. Each group baked one item from this list.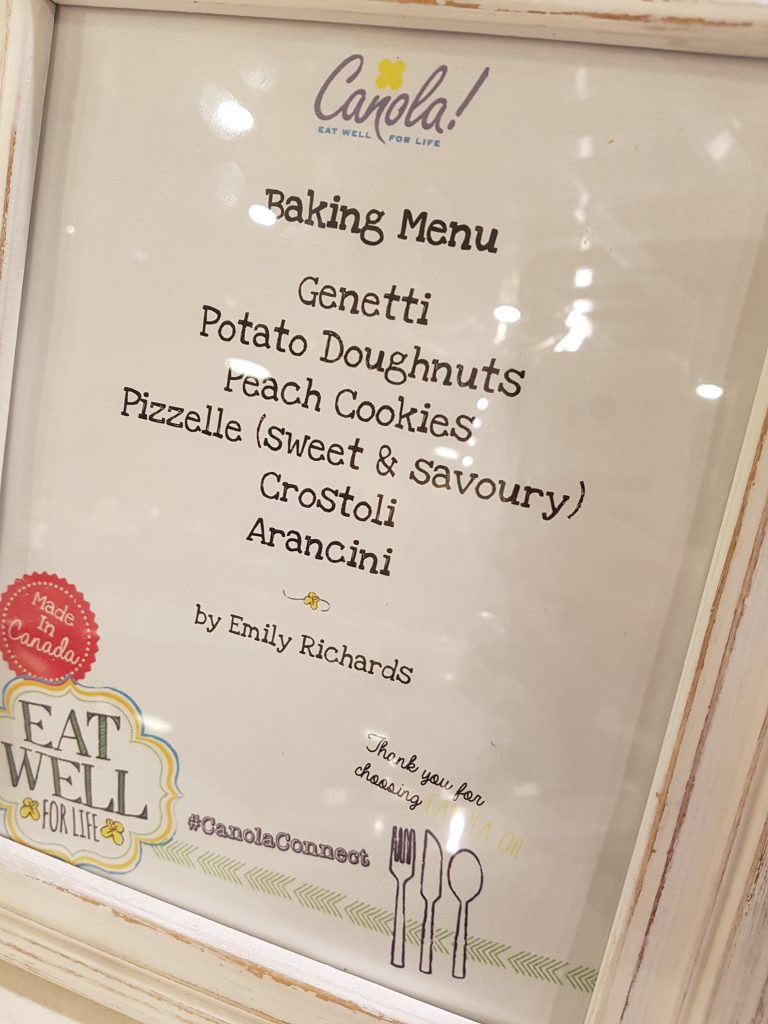 The evening was hosted by Emily Richards who is a professional home economist, cookbook author, recipe developer and someone who I have been following since she was on TV back in the early 1990's. Plus the recipes we used were from her new cookbook called Per La Famiglia: Memories and Recipes of Southern Italian Cooking.
At the end of the evening, there was a beautiful dessert buffet all made with Canola Oil!!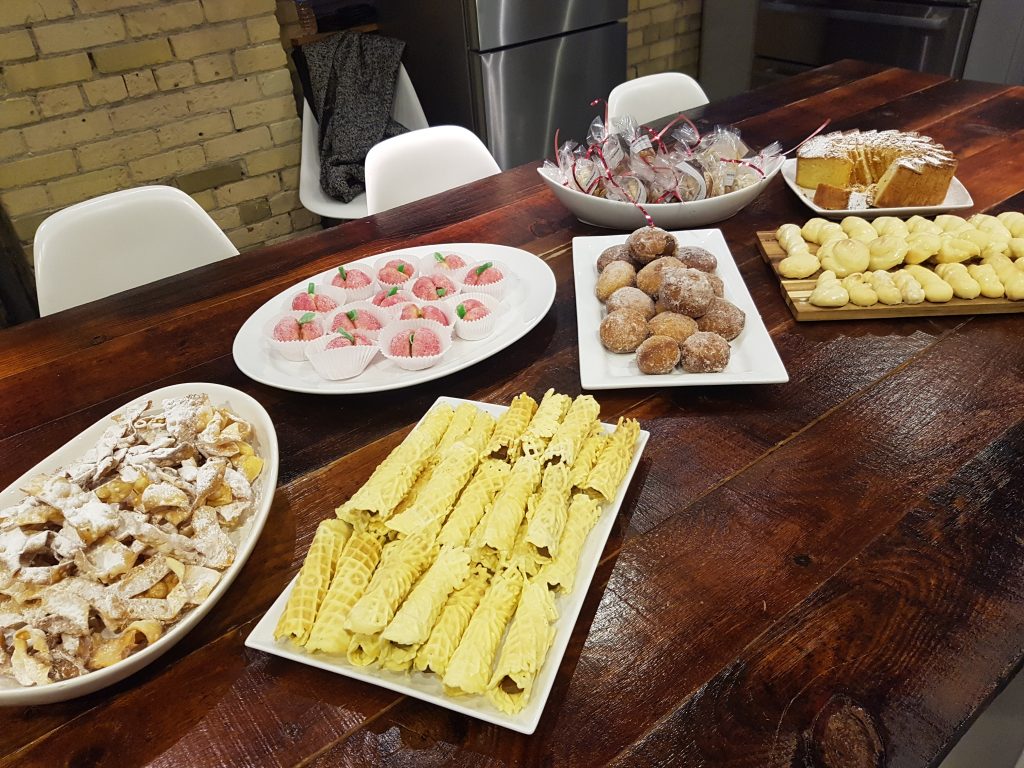 I can't wait to start baking and frying with Canola Oil. My pantry now has a 3rd oil to select from and I have a feeling that it will be used very soon. You see, next month I will be frying up some delicious latkes for Chanuka using Canola Oil!!
Fore more information:
Website: Www.CanolaEatWell.Com
Twitter/Instagram: @CanolaEatWell
Disclosure: This is a sponsored blog post however all my opinions are my own.