I'm always looking for new fish recipes, seeing as I haven't had any meat in my kitchen for the last two decades!!
Lately I've been using Panko Crumbs but I was getting bored of using them so I went over to Pinterest to get some inspiration. (which I've been doing a lot of lately).
I found a Popchips Recipe Board and saw that one recipe featured  Popchips crusted baked buffalo chicken tenders! I said to myself: "hmm..bet I could recreate this with fish". So I did. Bye Bye Panko Crumbs. Hello Popchips!!
Here's what you need: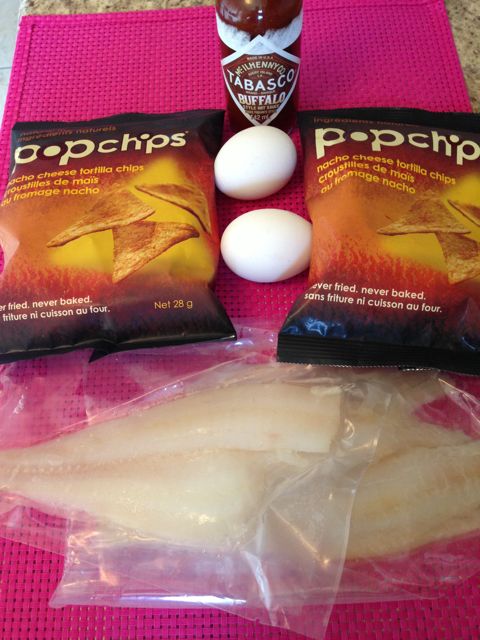 INGREDIENTS
2 pieces of sole, thawed
2 egg whites
2 small bags of Popchips (I used the nacho cheese flavour)
a few dashes of Tobasco Buffalo  Sauce (optional)
DIRECTIONS:
1. In a food processor, pulverize the Popchips. Add a few dashes of Tobasco Buffalo Sauce for additional flavour (optional)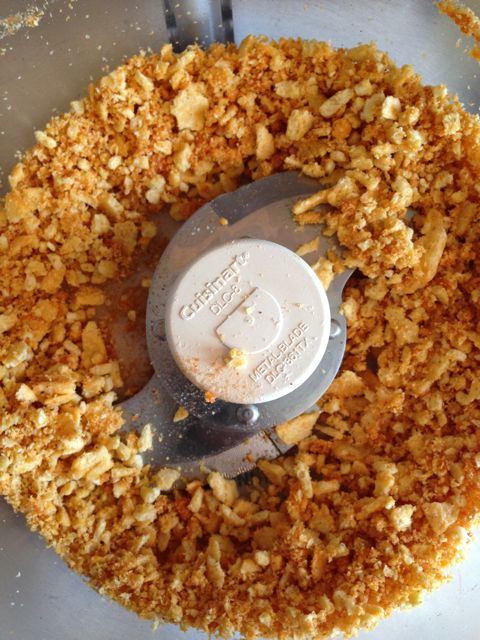 2. Put out two plates: one for the Popchips. One for the egg whites. Dip the fish into the egg whites and then dip into the crushed Popchips until well coated.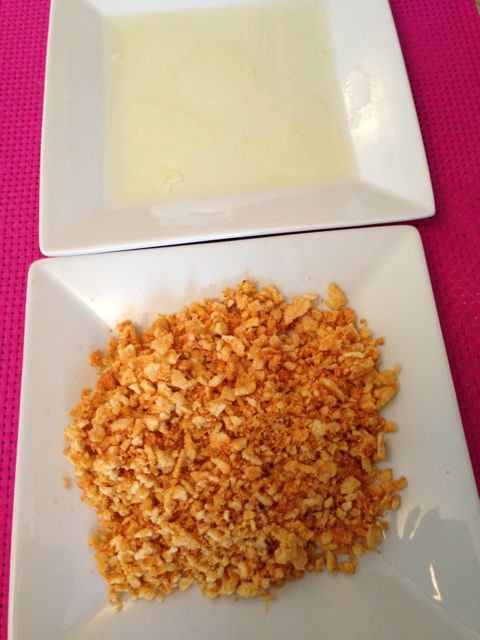 3. In a heated frying pan, add some oil. (I used coconut oil for my first time…yay for coconut oil)
4. Place the fish into the frying pan and cook for a few minutes.
FINAL RESULT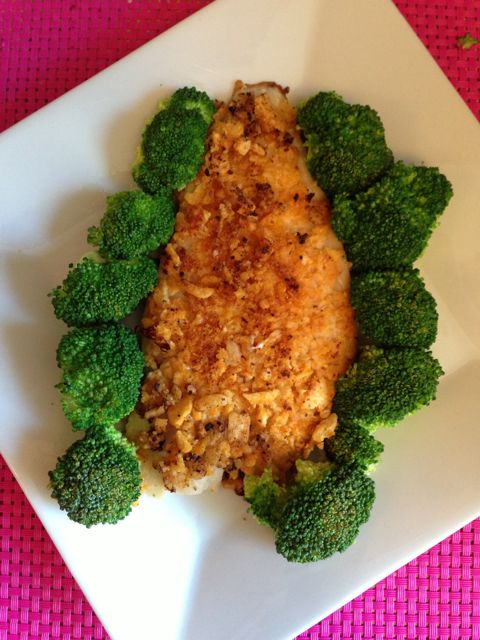 Hope you get a chance to snack on some Popchips soon or use them in a recipe like I did!! These chips will soon become a favorite. Promise.