I love the CNE. What's not to like? There's plenty of entertainment, rides, the Canadian International Air Show and FOOD. For me…it's all about the food and this year my taste buds were introduced to the following.
1. Chocolate Fried Chicken with Chocolate Ketchup. This is NOT to be missed and can be found Coco's Fried Chicken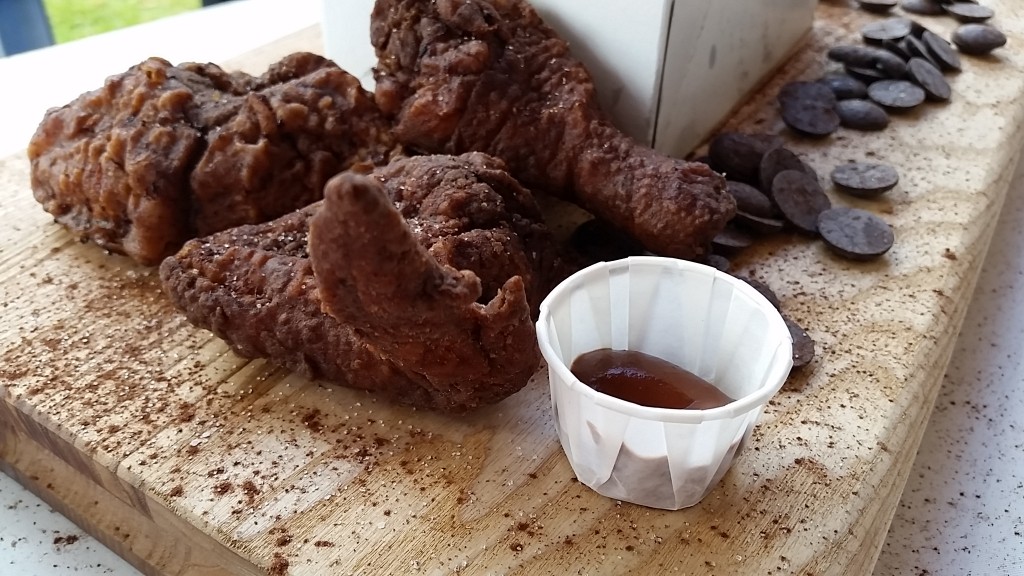 2.The Chunky Elvis…  A Grilled Cheese Sandwich with Cheddar Cheese, Peanut Butter, Sliced Bananas and bacon. Again – NOT to me missed. Brought to you by: Chunky Cheese Cafe and Espresso Bar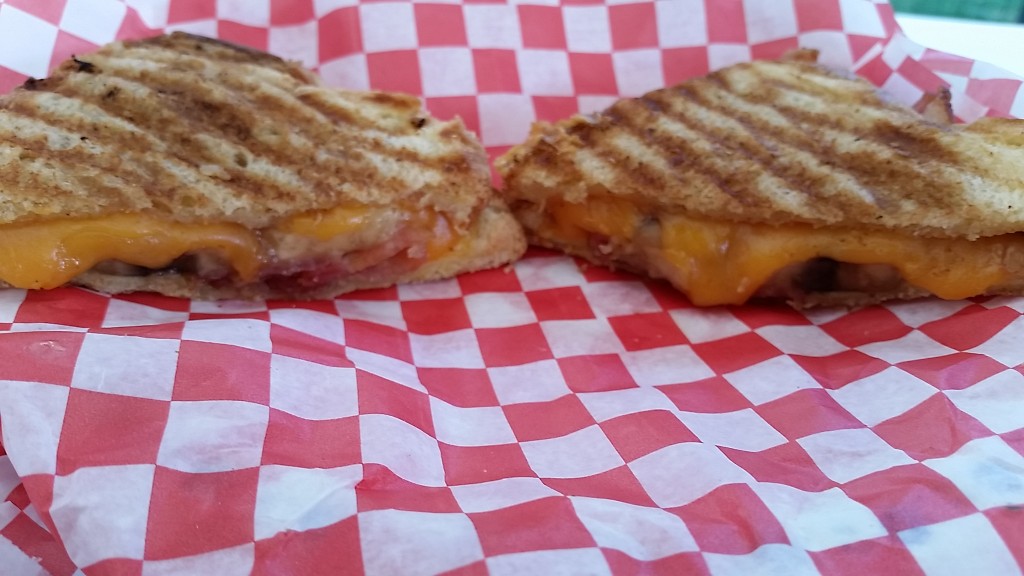 3. The Thanksgiving Waffle. Sadly I didn't get a chance to sample it but I will be returning the CNE and #itsonmylist. Brought to you by: Fran's Restaurant.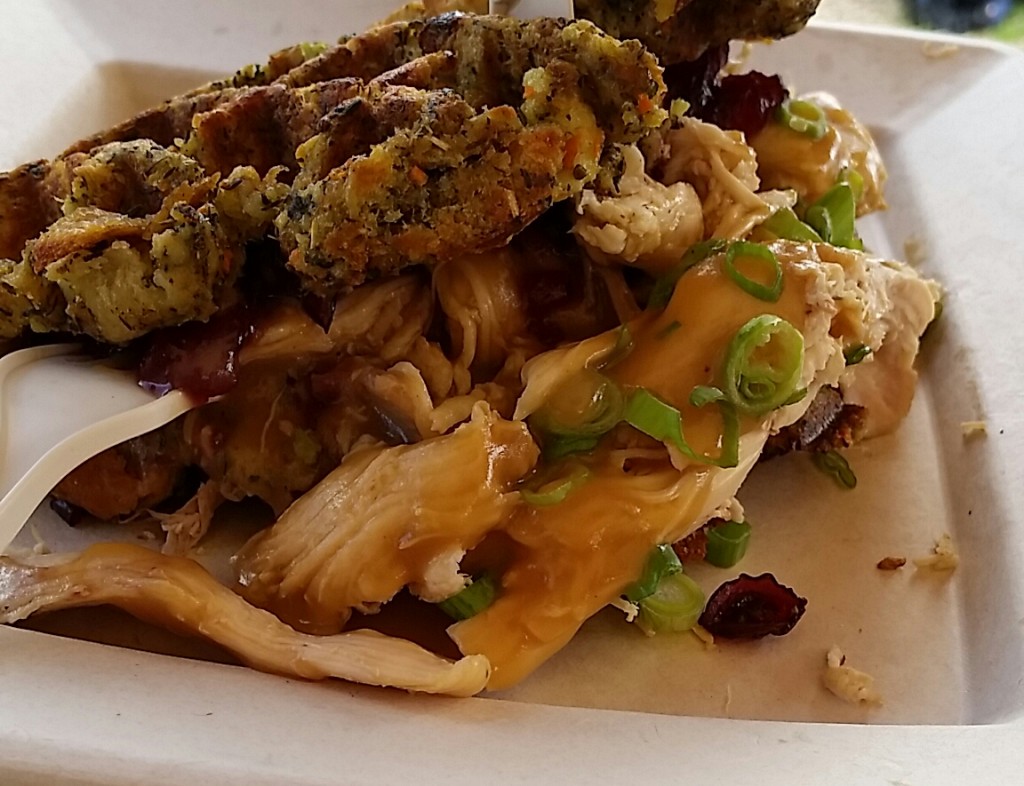 4. Bao with Nutella, Graham Crumbs, Marshmallow whip and Condensed Milk. If you like something sweet – this is for you! What a combo! Brought to you by: Far East Taco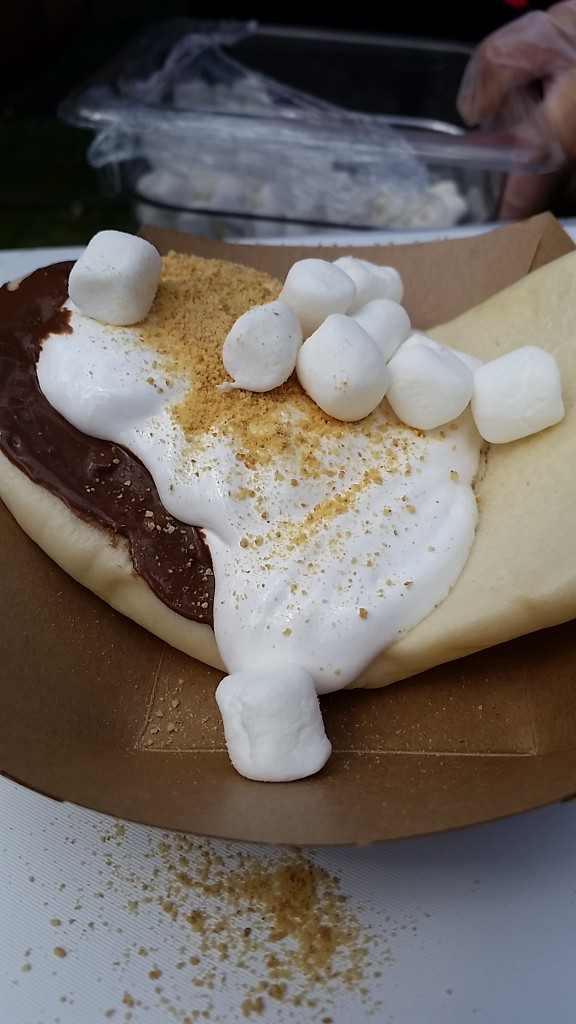 5. The Crow Bar….A croissant with a chocolate bar inside. What will they think of next? Brought to you by: Hula Girl Espresso
Clearly I didn't need lunch after this media preview!
This year the CNE runs from Aug 15 to Sept 1st at the Toronto Exhibition Place.
Twitter: @LetsGoTotheEx
Facebook: Www.Facebook.com/theEx
Instagram: LetsGoToTheEx