The other night I was on twitter (for a change) and I noticed a lot of buzz about @Poutineville. Naturally I wanted to check it out seeing as I just returned from Montreal and wanted to continue my "Poutine Crawl"!!
I had no idea that Poutineville has 3 locations in Montreal, cause I would have visited them on my recent visit!! However I'm thrilled to announce that they just opened in the Annex and will soon be opening a location in Quebec City too!
The space is super cool and much larger than I thought! It really is a full service sit down restaurant with 130 seats (including the terrace) and a full menu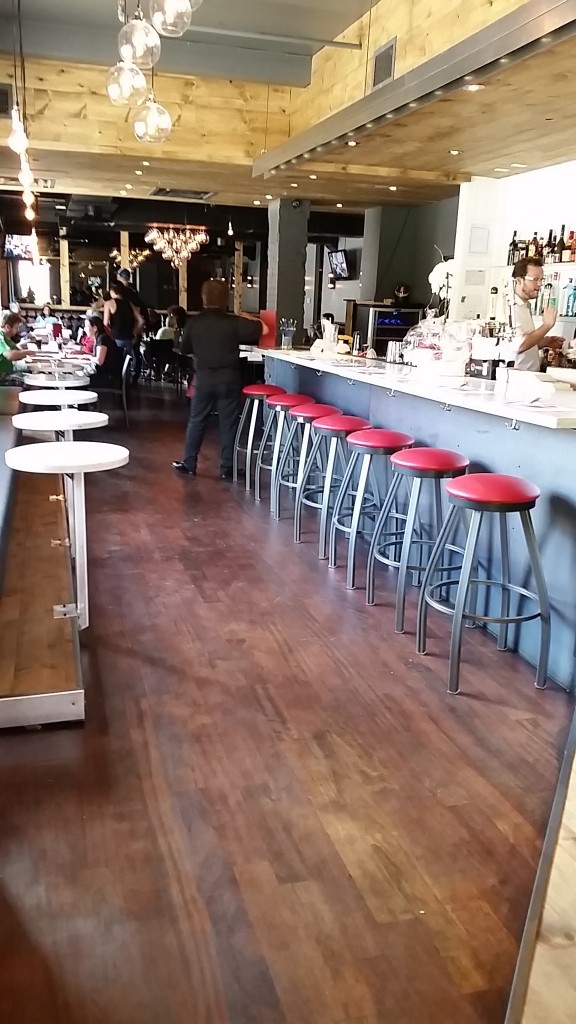 As for the menu – you get to choose the the potato (4 varieties), cheese (10 varieties), vegetable (13 varieties) meat (14 varieties), and your sauce (6 varieties)! EVERYONE WILL BE HAPPY!! There's even an option to select " all-you-can-eat".
And if you are looking for a salad – they have a few varieties on the menu as well. Trust me – there's something for everyone!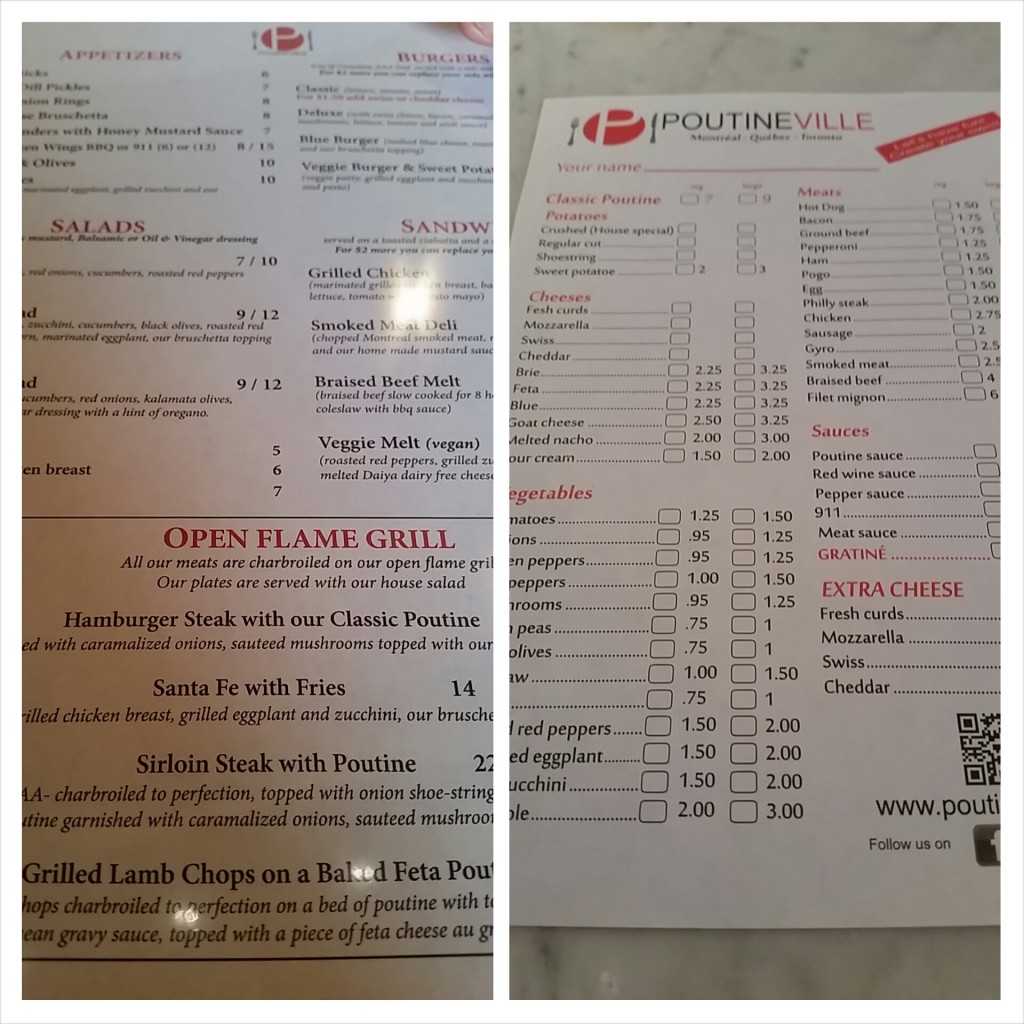 I am well aware that poutine is not the prettiest dish to photograph so please excuse the less-than-glamourous-photos. But trust me they all tasted fantastic…each and every combo!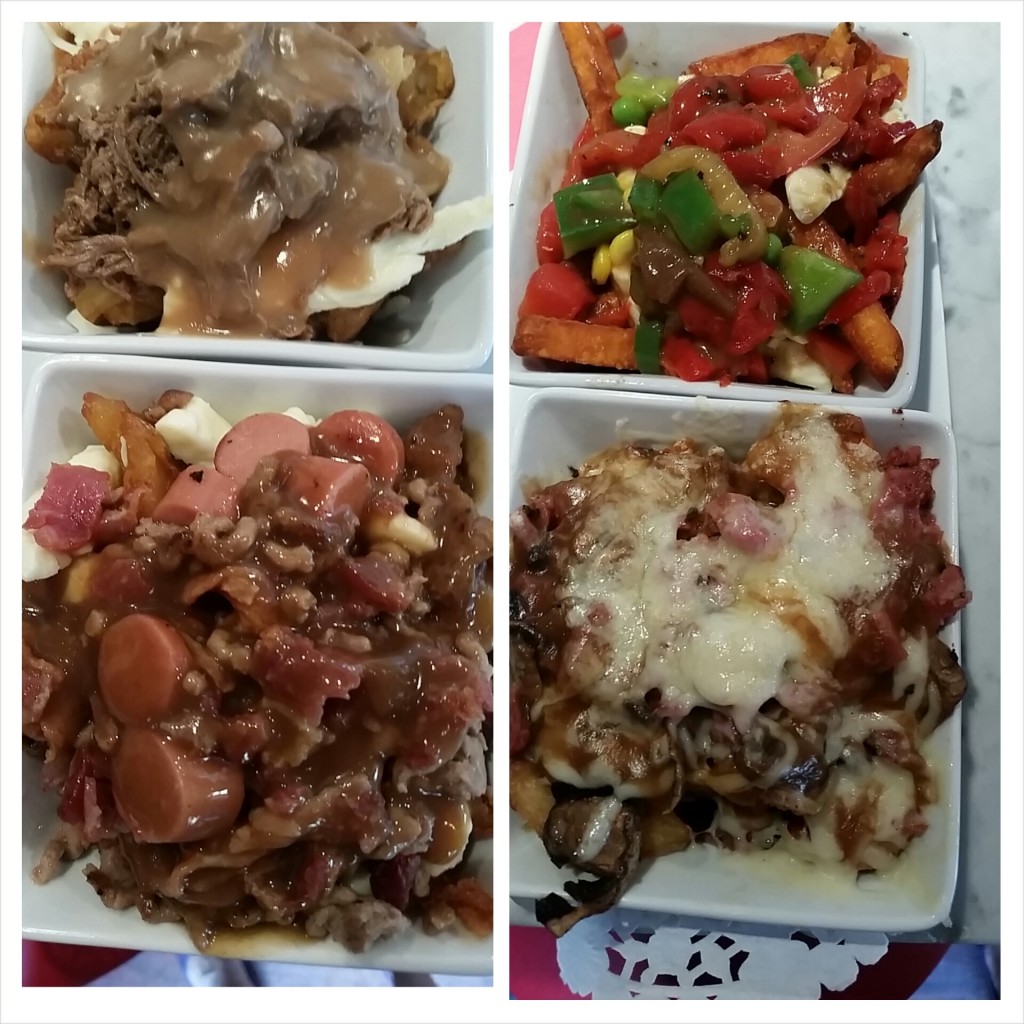 Wishing Costa (on the left) and his staff all the very best in Toronto!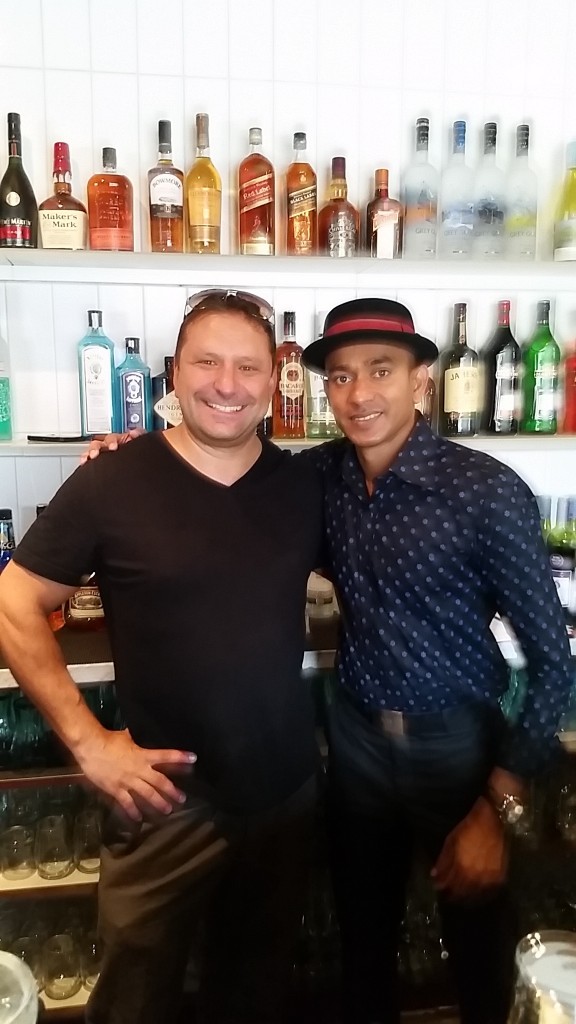 PS I have a friend visiting from California next week and think this would be a fun place to visit with an out of towner! Oh how I love introducing friends to the novel restaurants here in Toronto!
For more information:
Poutineville 296 Brunswick (647) 349 2345
Twitter:  @poutineville
Instagram: @poutineville
Disclosure: I was compensated for my meal however all my opinions are my own.