The Delicious Food Show is a  3 day food-lovers event designed to engage the consumer with FOOD and entertainment. There's over 200 exhibitors and 50 live cooking demonstrations and classes.
I had the chance this morning to listen to these 3 celebrity chefs in an informal question and answer! #lucky me.
Top Left: Chuck Hughes: Top Right: Tyler Florence and Bottom Left: Mario Batali. #squeal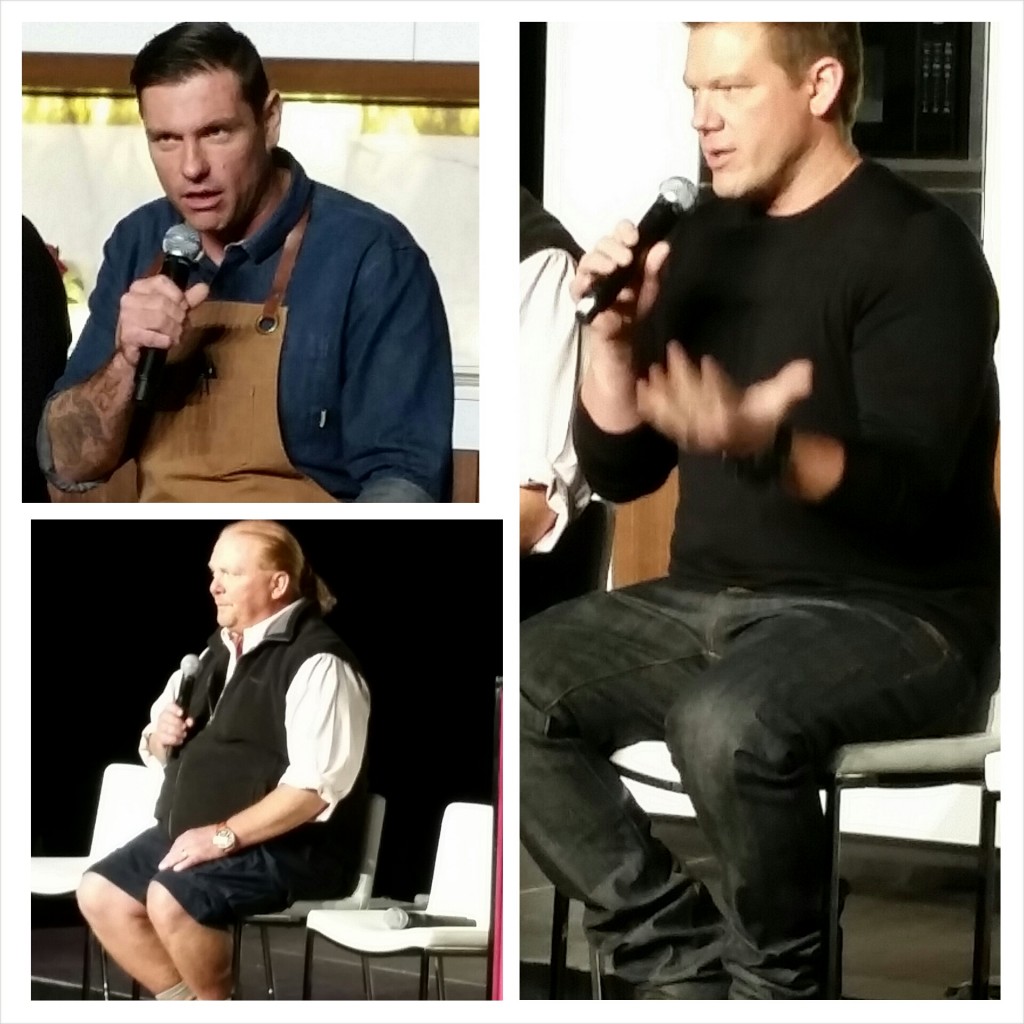 Then I wondered thru the show in search of new products to share with you! Here's a few products that caught my attention.
1. nuPasta: I use to enjoy a pasta that was low in carbs and then stopped buying it as I couldn't take the smell. This NEW (local) product doesn't have that same strong odour. YAY. Not to mention it's Gluten Free, Kosher, Sugar Free, Sodium Free, doesn't need refrigeration and has no preservatives.  Plus it can be ready in ONE minute.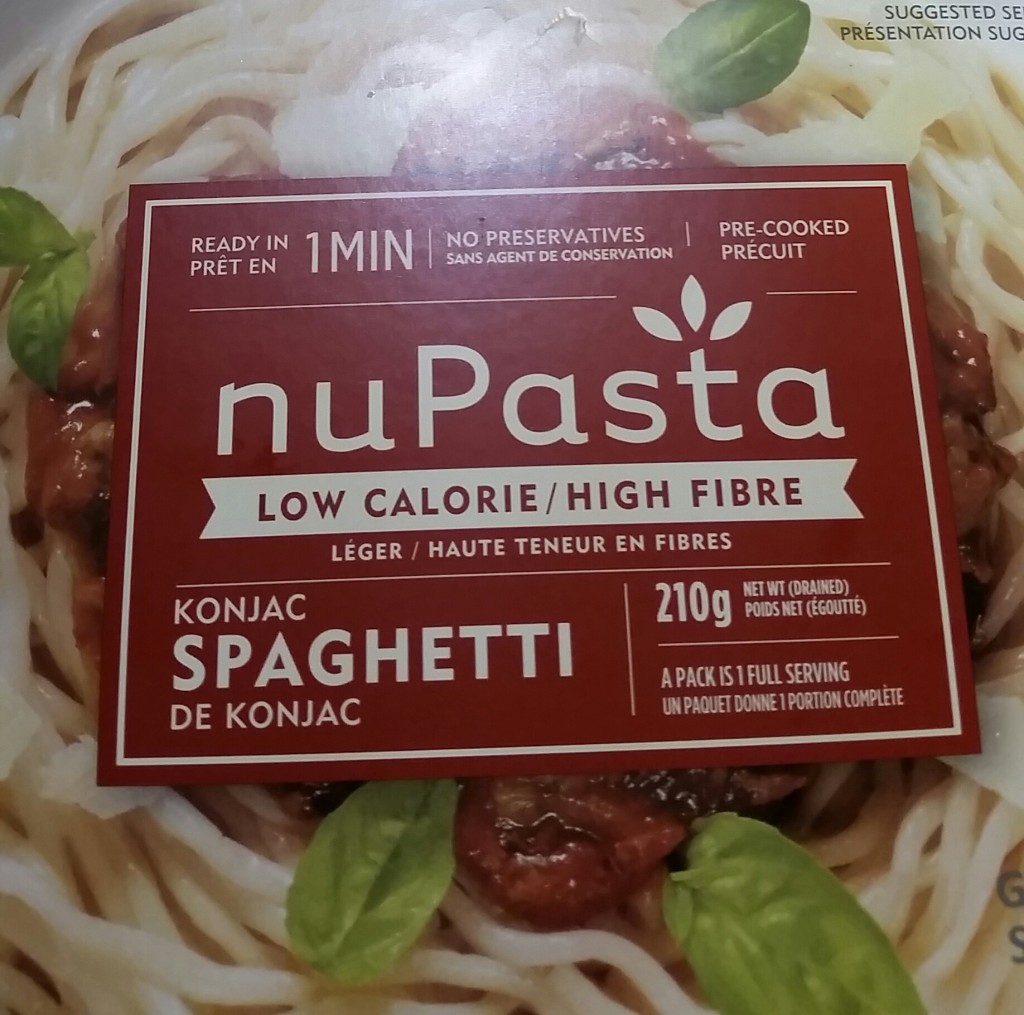 b) I also adored these custom plates  by Jacqueline Poirier.   Wouldn't these plates just brighten up a kitchen?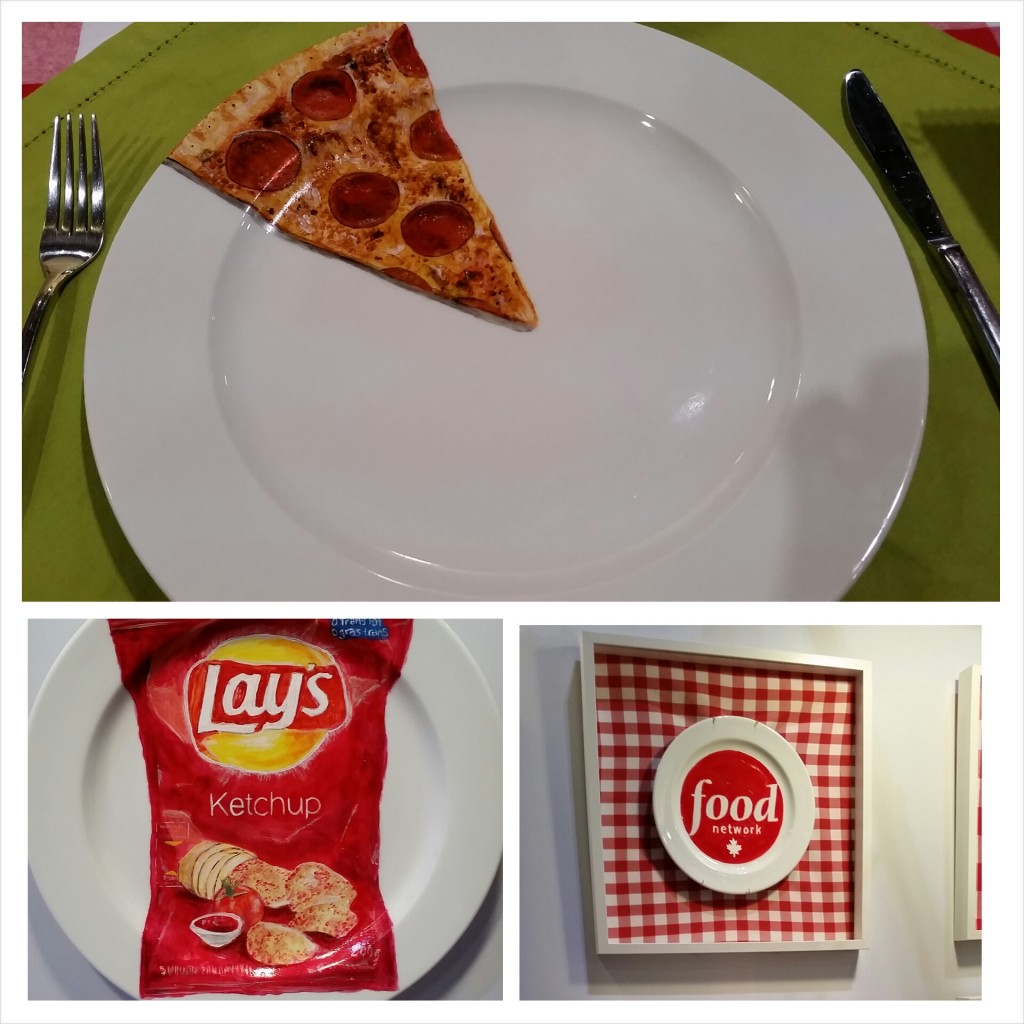 c) Strauss Water:   The perfect multi purpose water system as it's hooked up to your main water line and delivers an unlimited supply of purified, chilled or BOILING or room temperature water. Bye Bye Kettle, Bye Bye Water Bottles!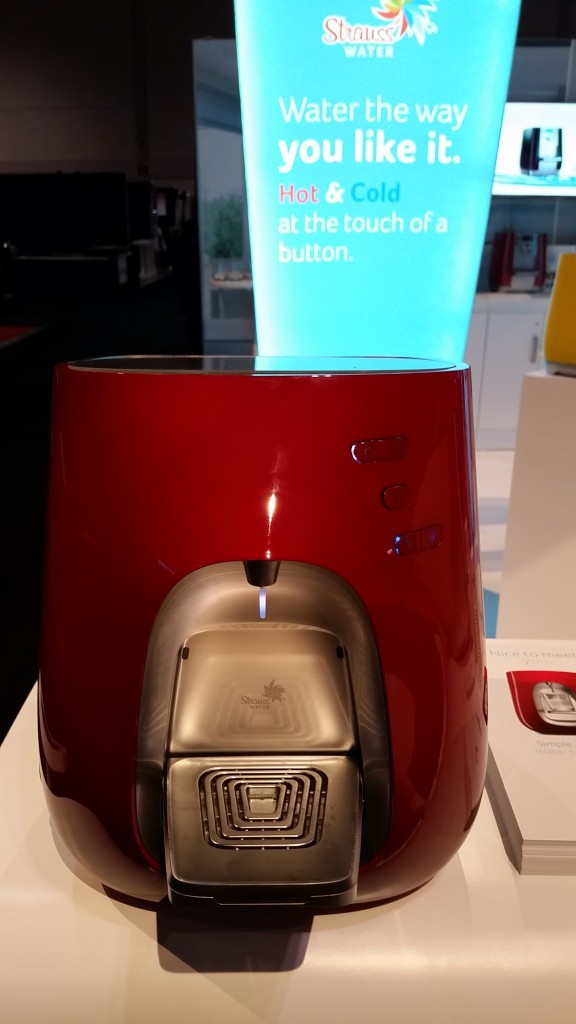 The Delicious Food Show takes place Oct 17 – 17 at the Direct Energy Centre, Exhibition Place, Toronto.
SHOW DATES & HOURS
Friday, October 17th, 2014: 10 AM – 9 PM
Saturday, October 18th, 2014: 10AM – 8PM
Sunday, October 19th, 2014: 10AM – 6PM
For more information about the schedule or to buy online tickets, please click here!
Have a great weekend that is full of delicious-ness!