We all grew up with regular pasta, right? Then whole wheat pasta came along and now I'd like to introduce you to yet another type of pasta. It's from Catelli and it's called SuperGreens.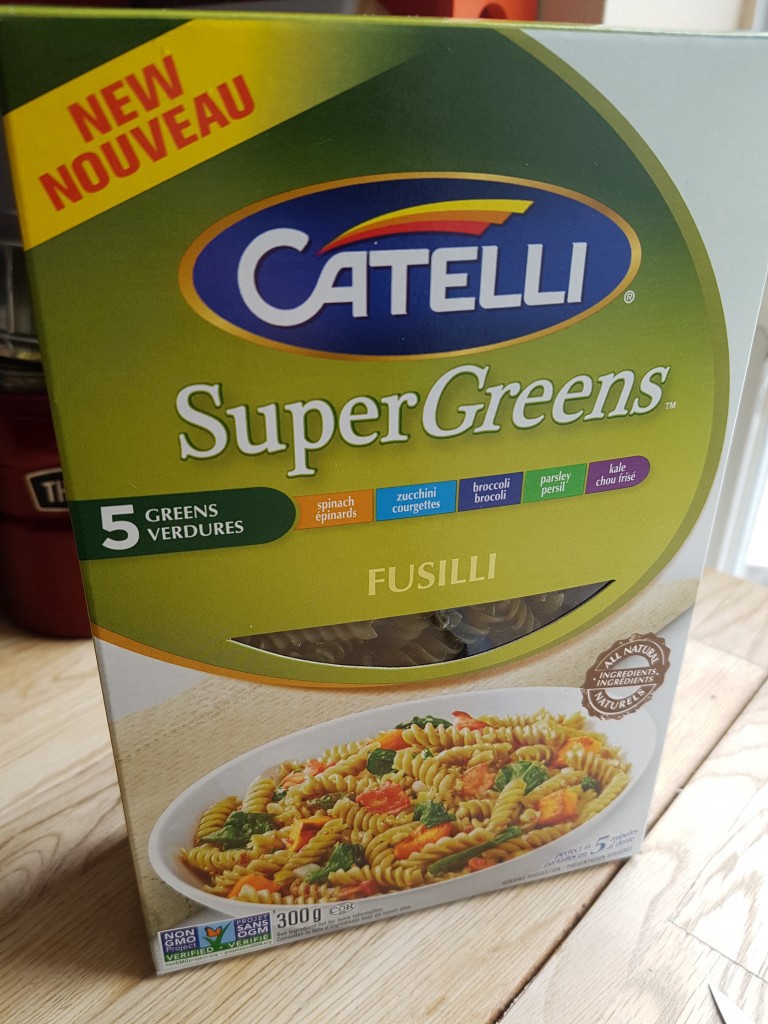 It's rich in flavour and packed with veggie goodness. Think spinach, zucchini, broccoli and kale.
I'm not kidding. I'm a fan.
For dinner one night, I cut up some yellow and green zucchini and fried it up with some garlic and onions.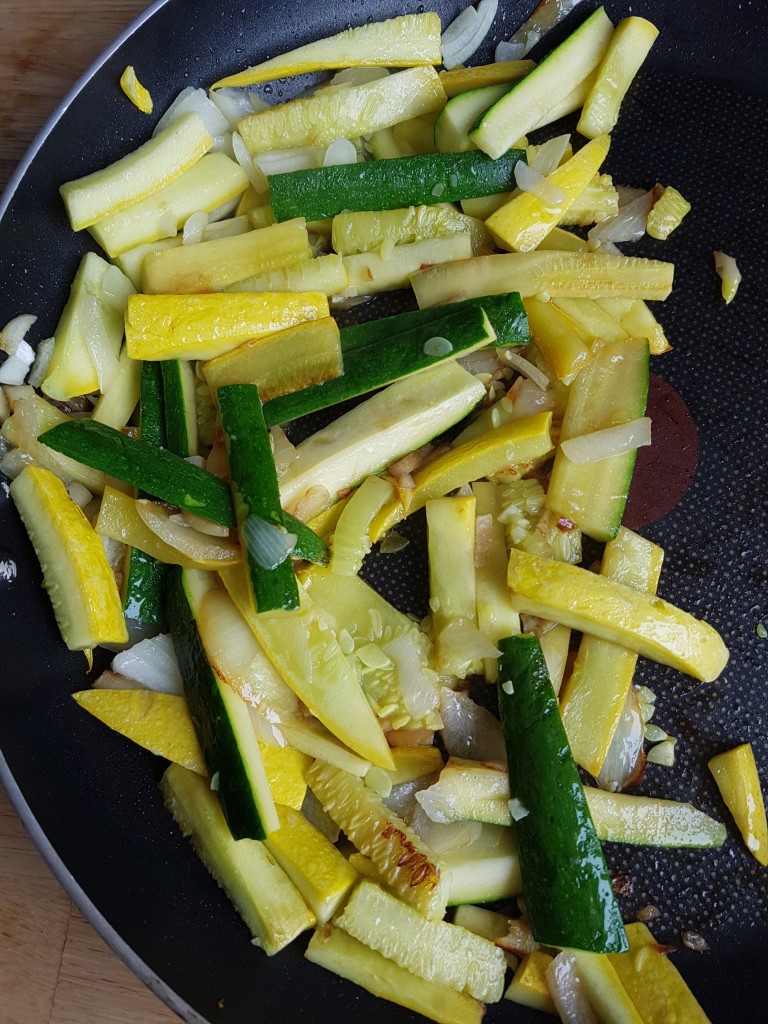 I added it to the Catteli SuperGreens Pasta and before you know it – I had myself a pretty yummy dinner.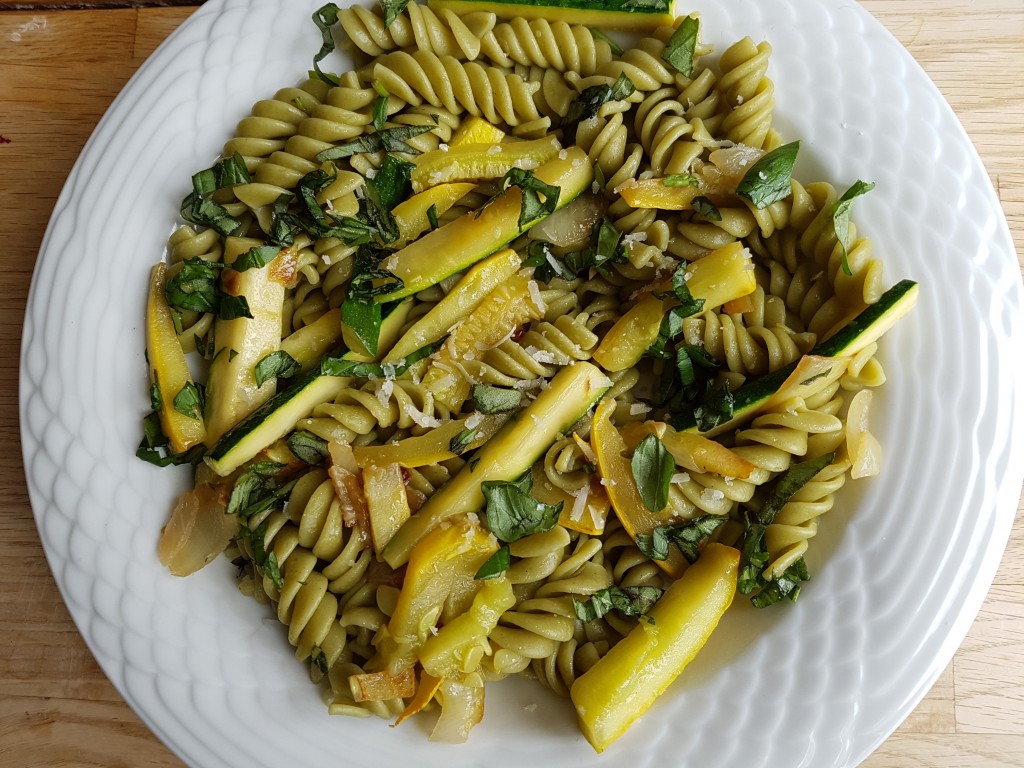 This is the perfect dinner to make when you have almost nothing in the fridge. All you need is pasta (which I'm sure is in your pantry), a zucchini, onion and garlic. It couldn't get easier.
While we are on the subject of pasta: I'm curious to know how many varieties of pasta are in your pantry? Please leave a comment and let me know. I'm really curious seeing as I've blogged about "How Many Cereals are in Your Pantry" and "How Many Mustards are in Your Fridge". For the record: I've got 5 different boxes of pasta in my pantry. (spaghetti, penne, farfaile, macaroni, fusilli )
Disclosure: I was provided with product for this blog post, however all opinions are my own