Super Bowl is around the corner and this means that there will be lots of Super Bowl parties to watch the game AND to eat food. In fact, I have a feeling that the food is equally as important as the game. Wouldn't you agree?
Last week, I went to an event to get a sneak preview of  Chef Matt Deans Pettits recipes which celebrates NFL Canada and Super Bowl 50. It was held at Rock Lobster Food Co. and the event rocked (no pun intended) to the point that it inspired me to throw a Super Bowl party too!
I've got everything I need (thanks NFL Canada)! To be specific, I've go the Super Bowl table cloth, forks, Super Bowl napkins  & paper plates, and even a fantastic NFL cutting board that's shaped like a football. I can't wait to set the table.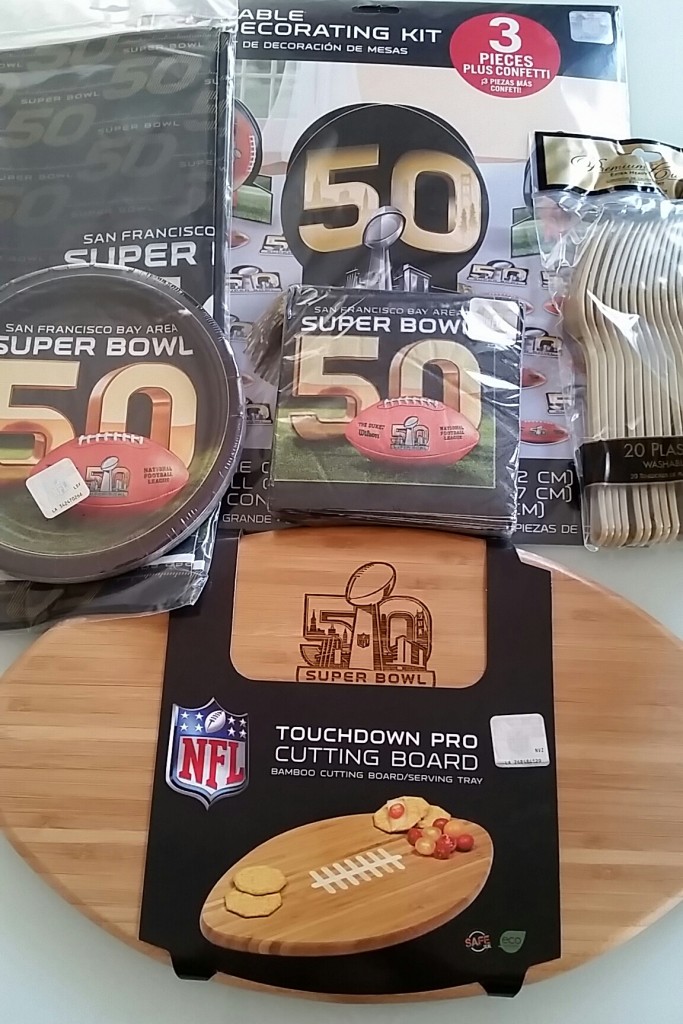 I even have the perfect shirt to greet my guests as well as an official NFL football as a centre piece!!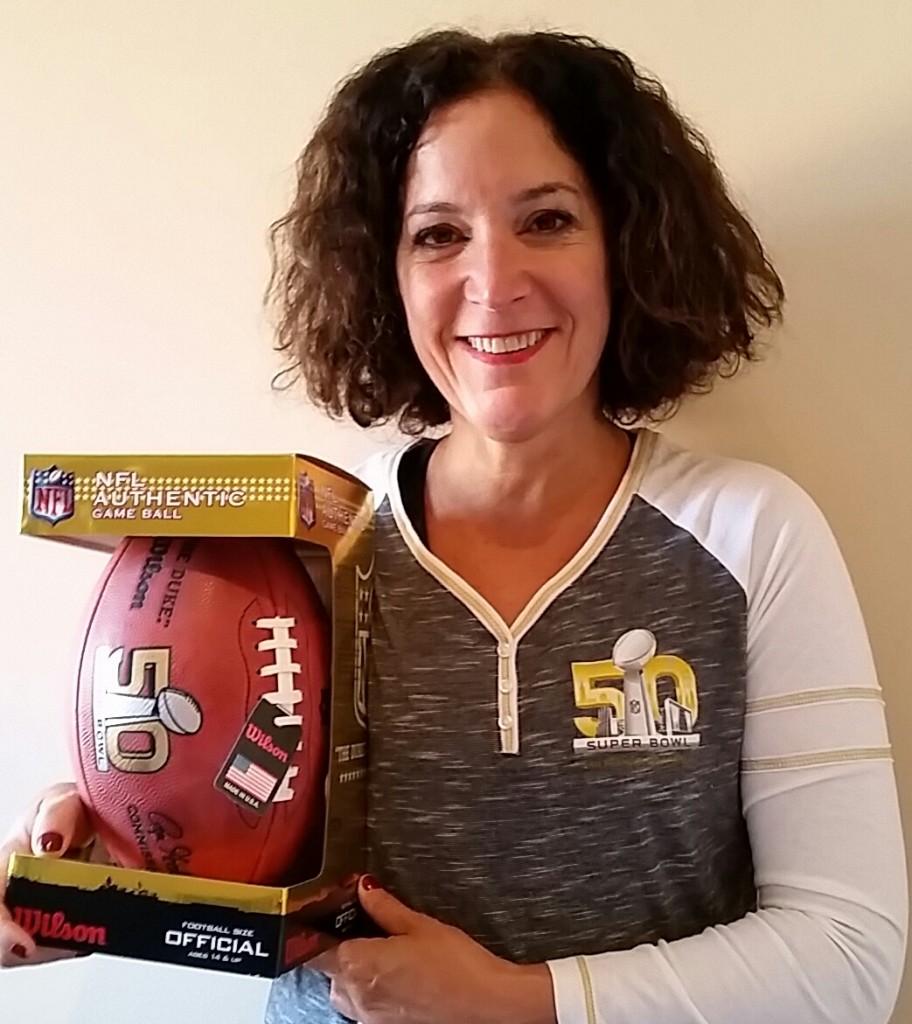 As for the food…I know that dips are always a crowd pleaser and it goes well with beer. LOL  Not to mention I love the serving dish that its' served in. #socute.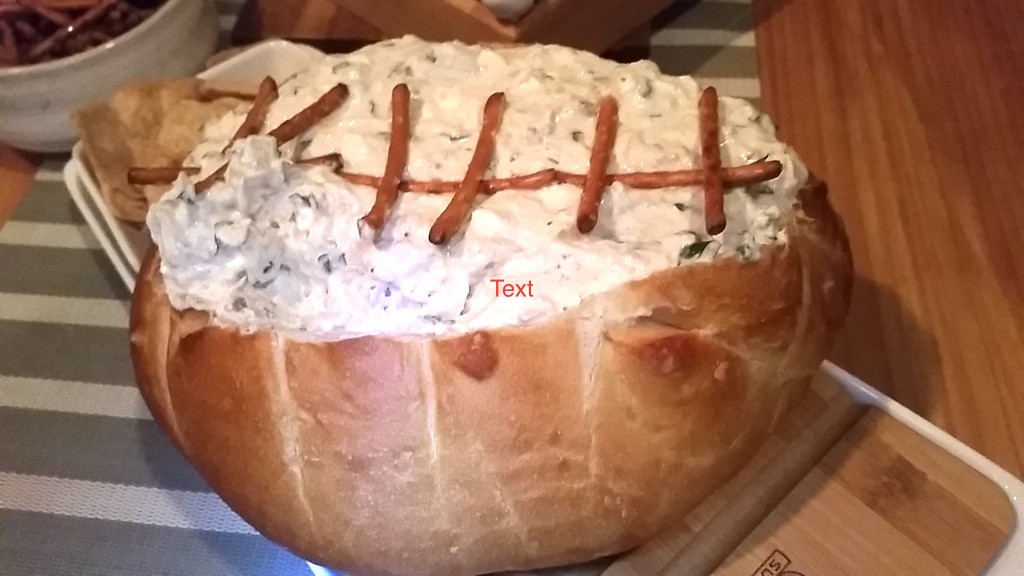 Here's the recipe for a West Coast Crab Dip (created by Chef Matt Dean Pettit from Rock Lobster Food Co.). Seeing as the Super Bowl is being played on the west coast, there's no better time to serve this recipe.
INGREDIENTS
2 live Dungeness crabs
1 medium Spanish Onion, finely diced
1 jalapeno, roasted and seeded and finely diced
1 tbsp Old Bay seasoning
1 fresh lemon, juiced and zested
1 cup cream cheese
1 cup ricotta cheese
1/2 cup sour cream
1 tsp paprika
1/2 bunch flat leaf parsley, chiffonade
kosher salt to taste
1 large sourdough bread loaf
INSTRUCTIONS
In a large pot, bring salt water to a boil over high heat. Add the crabs and boil for 10-15 minutes.
Remove the crabs from the water and place them in an ice bath or the fridge to cool completely. Carefully remove all the meat from the crabs. Place the crab meat in the fridge until needed.
In a pan, sweat the onions and jalapeños over medium heat for approximately 10 minutes or until the onions are soft and translucent. Remove the mixture from the pan and allow to cool.
In a bowl, combine the onion and jalapeño mixture with the Old Bay seasoning, lemon juice, cream cheese, rocotta cheese, sour cream and paprika. Mix to combine ingredients thoroughly. Check to make sure that no chunks exist!
Fold in the parsley and the lemon zest. Season to taste with salt.
Hollow out the inside of a bread loaf in the shape of a football. Cube the removed bread pieces. Spoon the cold dip into the bread hole and decorate with pretzel sticks to that it looks like a football!
Serve with the bread cubes to dip into the mixture.
ENJOY THE GAME!! (and the food). LOL
For more information:
Website: Rock Lobster Food Co. (538 Queen St. W. or 110 Ossington)
Website: The Great Lobster Cookbook