It's that time of year to enjoy some hot chocolate. So I put together a list of a few places and off I went.
First on the list was Jet Fuel Coffee Shop  (519 Parliament St)
Can't say I was impressed: it was watery. I would go back for their coffee though in a heart beat.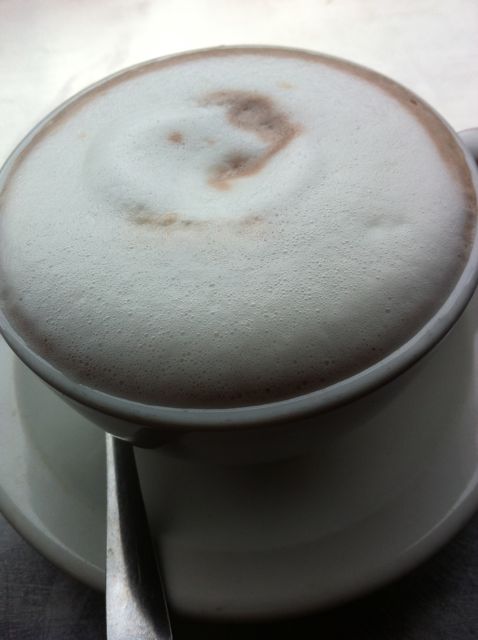 Second stop was The Grind House (281 Augusta) in Kensington Market. I ordered their chili hot chocolate and thought it was  simply divine. Not to sweet, not to chocolately, not to spicy. It was well balanced and perfect (in my humble opinion)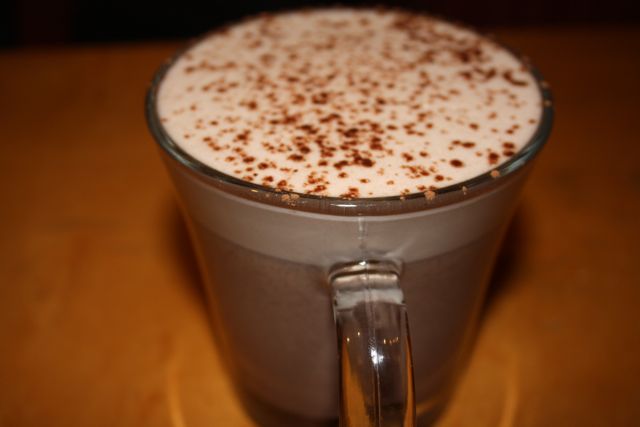 Third stop was MoRoCo Chocolat ( 99 Yorkville Ave) in Yorkville. This white hot chocolate was certainly pretty but man oh man was it sweet. Not to mention a small cup (12 oz) was over $7. I know they use REAL chocolate and I know they are in Yorkville but still…..I was kind of shocked.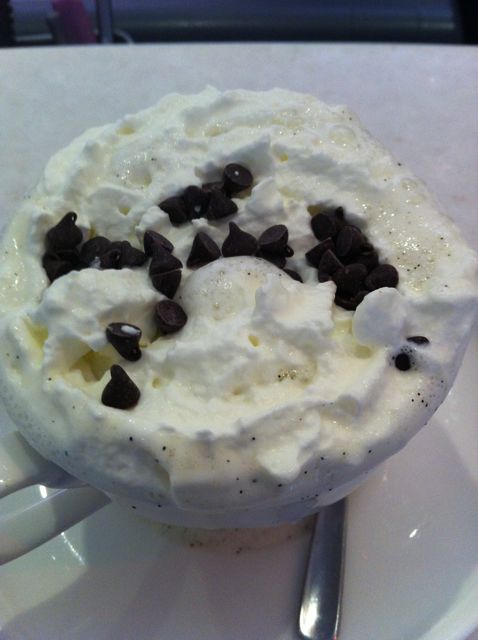 Fourth and final stop was Aroma Espresso (went to the Forest Hill location at 383 Spadina) Love the fact that they put a huge chunk of white chocolate in the bottom of the cup and then add steamed milk in order to produce the perfect cup of white hot chocolate.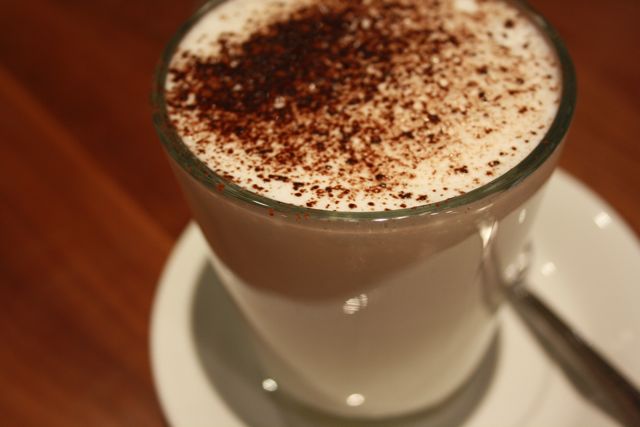 Here's proof of the white chocolate that they use: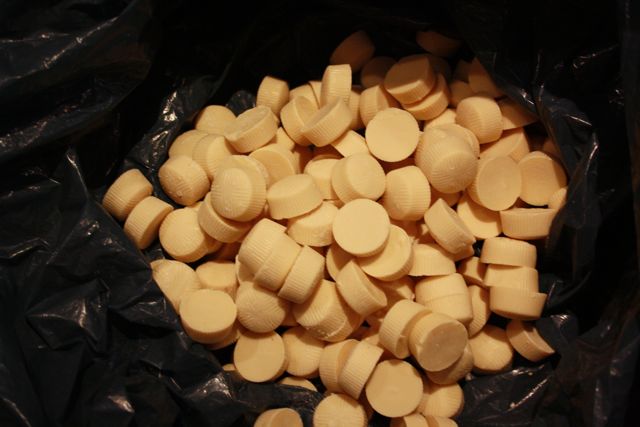 I am now looking forward to my next crawl! I think it's time to do a ________ crawl.
PS really meant to go to Soma (443 King St. W) but never made it. Who knows there might be a hot chocolate crawl part 2. Ya never know.