This recipe is called "Magic Pie" and indeed it's MAGICAL. No fuss – no muss.
Here's what you need:
Ingredients:
1/2 pkg frozen chopped broccoli, thawed and drained…Note: I used fresh broccoli (I slightly steamed the florets)
1 cup shredded swiss cheeese
1 can corn, drained
4 eggs
1 1/2 cups milk
2/3 cups Bisquick
salt and pepper to taste
dash of nutmeg
Preparation:
1. Lightly grease a 10 inch quiche  pan or deep dish serving dish. Pre heat oven to 375 F
2. Sprinkle broccoli, cheese, corn and onion evenly in prepared pan.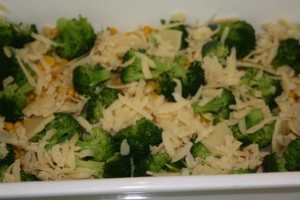 3. In blender, mix eggs, milk, bisquick, and seasonings on high for one minute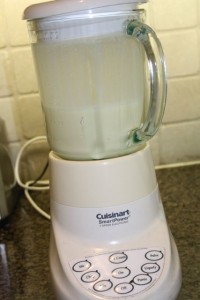 4. Pour over broccoli mixture.
5. Bake in a 375 degree oven for 1 hour.
This is the end result.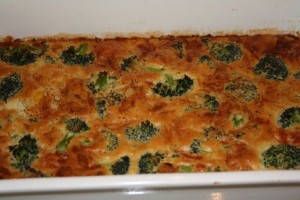 Actually THIS IS THE END RESULT…(ha ha)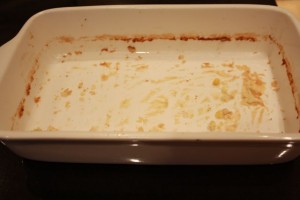 Hope you enjoy this magical recipe as much as I do.
Disclosure: #1. I am part of the Life Made Delicious Connector Program and I receive special perks as part of the affiliation with this group. The opinion on this blog are my own.