I received an invite to attend a media dinner at Frida Restaurant that would feature Mexican Avocados.   I replied "count me in"….right away!! I've always had a fondness for Avocados seeing as they are SO SO good for you. Not to mention I love the colour of an avocado once you slice it open.  (I'm being honest!!). Am I shallow? Don't answer that!!
The night started off with a photo of @missavacado and I. Not the best picture of me, but @missavacado is looking just fine!! If you don't follow her on twitter…well you should!!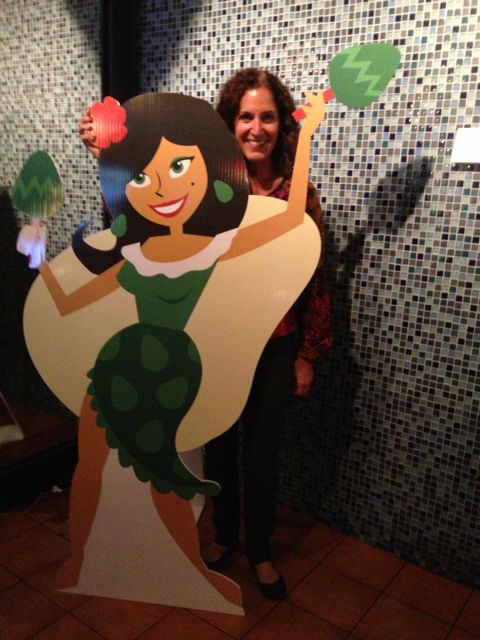 Then I sat down to find out that Frida Restaurant did a special tasting menu for this event. Impressive.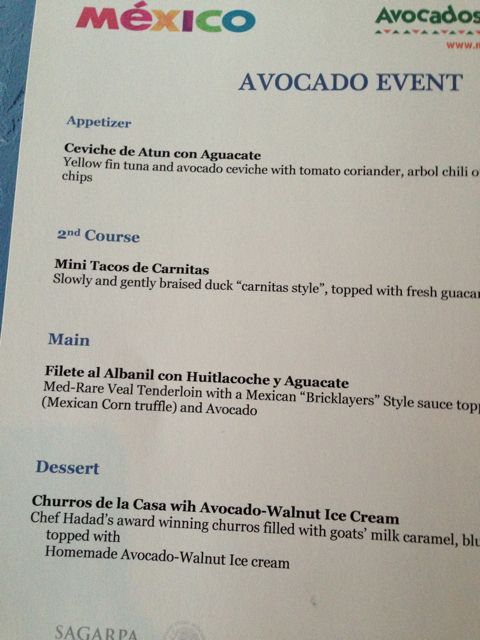 Here's a lovely collage of some of the items I devoured from this menu. My favorite dish was the Ceviche. It was just outstanding.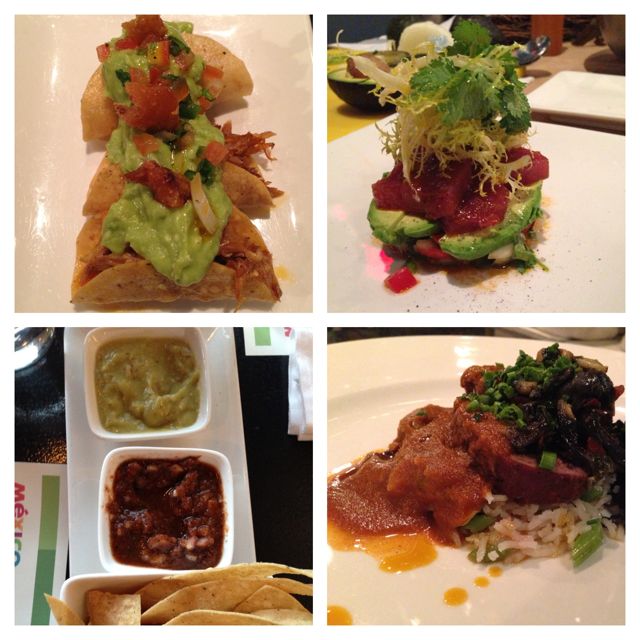 If you are looking for recipes that use Mexican Avocados…..please visit www.missavacado.ca. I have no doubt that you will find a recipe that will appeal to you.   Not to mention if you are looking for an authentic Mexican restaurant in Toronto then you should head to Frida Restaurant at 999 Eglinton Ave. West.!!
Cheers to Mexican Avocados!!