Natrel recently launched  a line of Lactose Free butter and an Organic butter too. I can't tell you how happy I was when I received the press release which announced this news.
This is the first lactose free butter on the market*

There are only two ingredients in this butter: Lactose Free Cream and Sea Salt.
Other info you should know: at the moment it's only available in a 250 gram package and I only saw "salted butter" on the shelves. The organic butter is only available in Ontario + Quebec, and the lactose free in Ontario, Quebec + the Atlantic provinces.
As someone who is lactose free, I can't wait to bake some of my favourite recipes with this product without having to take a lactose free pill. I'm beyond excited.
I'm also excited to let you know about Natrel's The Greatest Dessert Exchange which is currently underway! It's a pretty cool ideal. Basically the concept is to Spread Joy this holiday season beginning with delicious Natrel products. Add a little love and the best ingredients to make your favourite dessert, and then offer it to someone you care about. Invite them to continue the dessert chain by doing the same for someone.
Feel free to visit Natrel's Facebook page and share the official Natrel Greatest Dessert Exchange post. For each share, Natrel will donate 25¢ to Breakfast Club of Canada.
Here's recap:
Make a Natrel dessert 
Offer it to a loved one
 Invite them to do the same
Here's a recipe for a Big, Soft Ginger Cookie thats perfect for this time of year. Of course I used Natrel lactose free butter for the recipe. The best part was that I could actually lick the beaters without having to take a lactose pill. Yes Im a 51 year old adult!!
Big, Soft Ginger Cookie (original recipe from www.tasteofhome.com)
Ingredients:
3/4 cup Natrel lactose free butter, softened
1 cup sugar
1 large egg
1/4 cup molasses
2-1/4 cups all-purpose flour
2 teaspoons ground ginger…be generous!
1 teaspoon baking soda
3/4 teaspoon ground cinnamon…be generous!
1/2 teaspoon ground cloves…be generous!!
1/4 teaspoon salt
Additional sugar in a small bowl
Directions
In a large bowl, cream butter and sugar until light and fluffy. Beat in egg and molasses. Combine the flour, ginger, baking soda, cinnamon, cloves and salt; gradually add to the creamed mixture and mix well.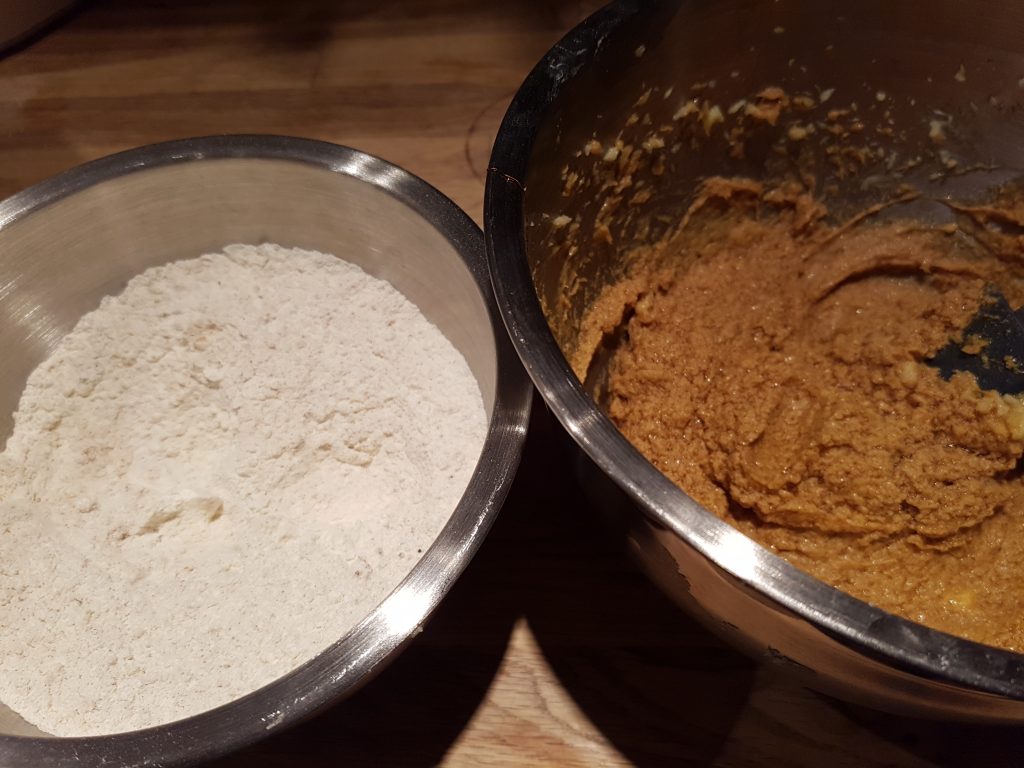 Roll into 1-1/2-in. balls, then roll in sugar. Place 2 inches apart on ungreased baking sheets. (they expanded more than I thought so don' t overcrowd your sheet). Bake at 350° until puffy and lightly browned, 10-12 minutes. Remove to wire racks to cool. Yield: 2-1/2 dozen.
Note: My first batch wasn't as flavourful as I wanted them to be so I added more spice for the second batch and was MUCH happier.
I will definitely be offering these cookies to loved ones and participating in the #NatrelDessertExchange and I hope you will be participating too.
FINAL PRODUCT: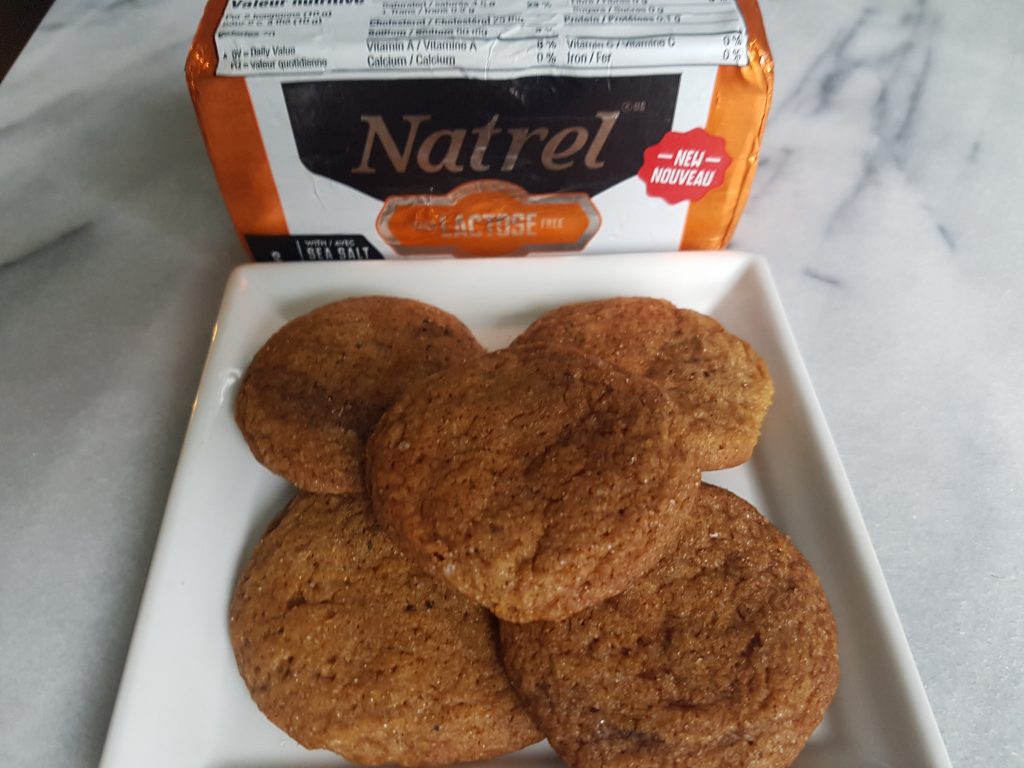 *Source: The first lactose free butter made with sea salt and lactose free cream available on the Canadian market )
Happy Baking!
For more information:
Website: www.natrel.ca
Twitter/Instagram: @NatrelMilk
Hashtag #NatrelDessertExchange
Facebook: https://www.facebook.com/natrel/
To learn more about the Greatest Exchange, please click here.
Disclosure: I was compensated for this blog post however all opinions are my own