Recently I attended the launch of the new Flat White at Second Cup. It was a great excuse to wear white ….AND I love my morning coffee. Kudos to the publicists for encouraging guests to wear white and for having the event at 10 am.!
See how happy I am?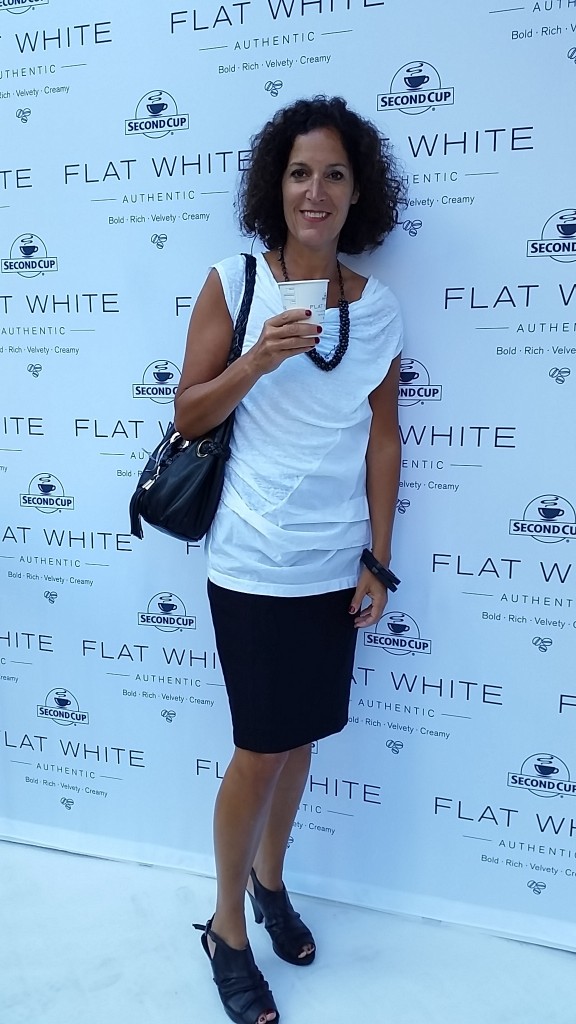 The new Flat White features more espresso and less steamed milk. I was a fan after my first sip! I could taste the bold flavour and loved the creaminess of the the micro foam.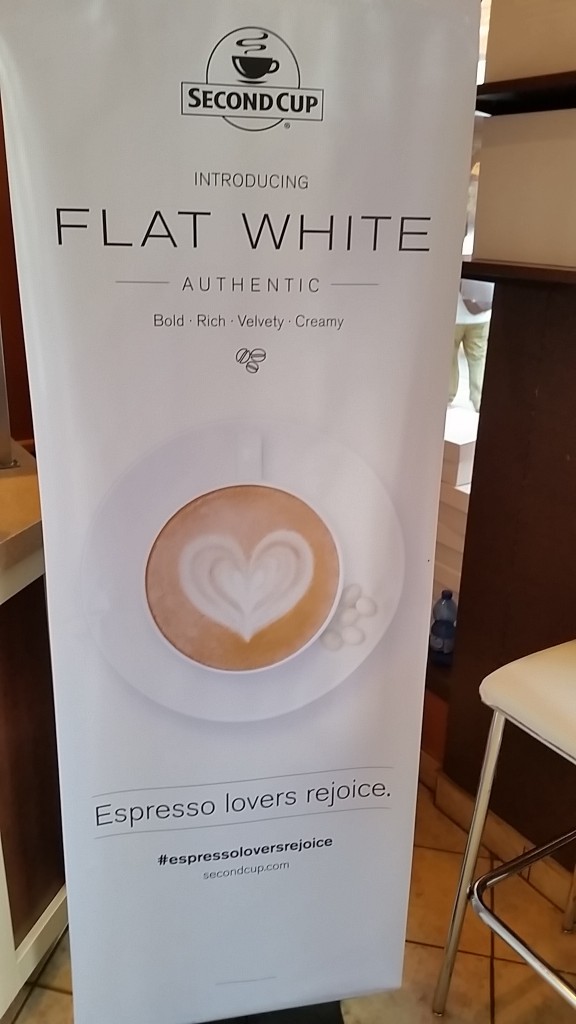 It's bold with without being bitter and velvety without using an excess of milk. Of course, I paired it with a beautiful butter tart. …I just couldn't resist. I now live across the street from Second Cup and know that I will be ordering the Flat White on a regular basis. Sadly the butter tart will only be a treat – once in a while!!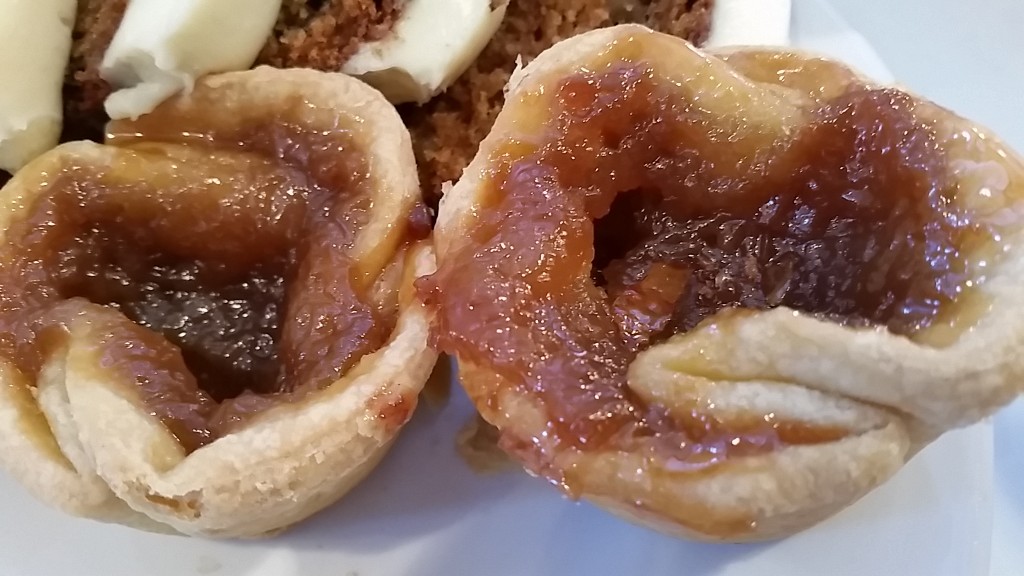 PS Look out for this unique Flat White Piaggio truck this weekend at Second Cup at 355 Danforth Avenue on Saturday Sept 20 from 1 to 8 pm and on Sunday Sept 21 from 1 to 8 pm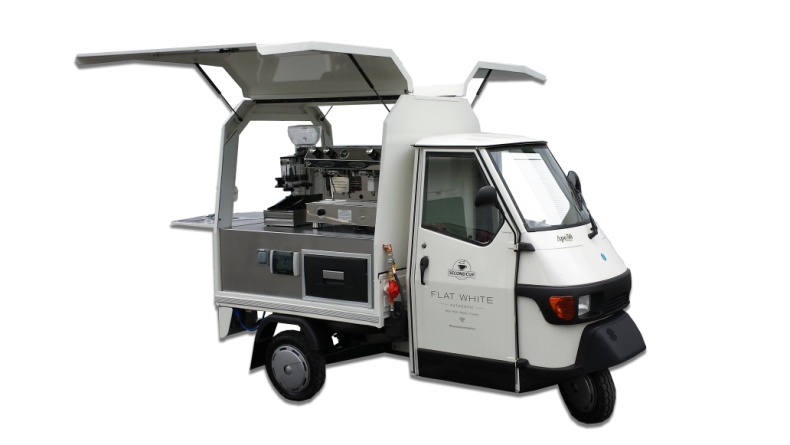 For more information:
Second Cup – www.secondcup.com
Twitter: @secondcup
Join the Conversation: #flatwhite  or #espressoloversrejoice