A few weeks ago I was invited to a pretty cool media event that included both healthy food and a wonderful workout. What a great combo!!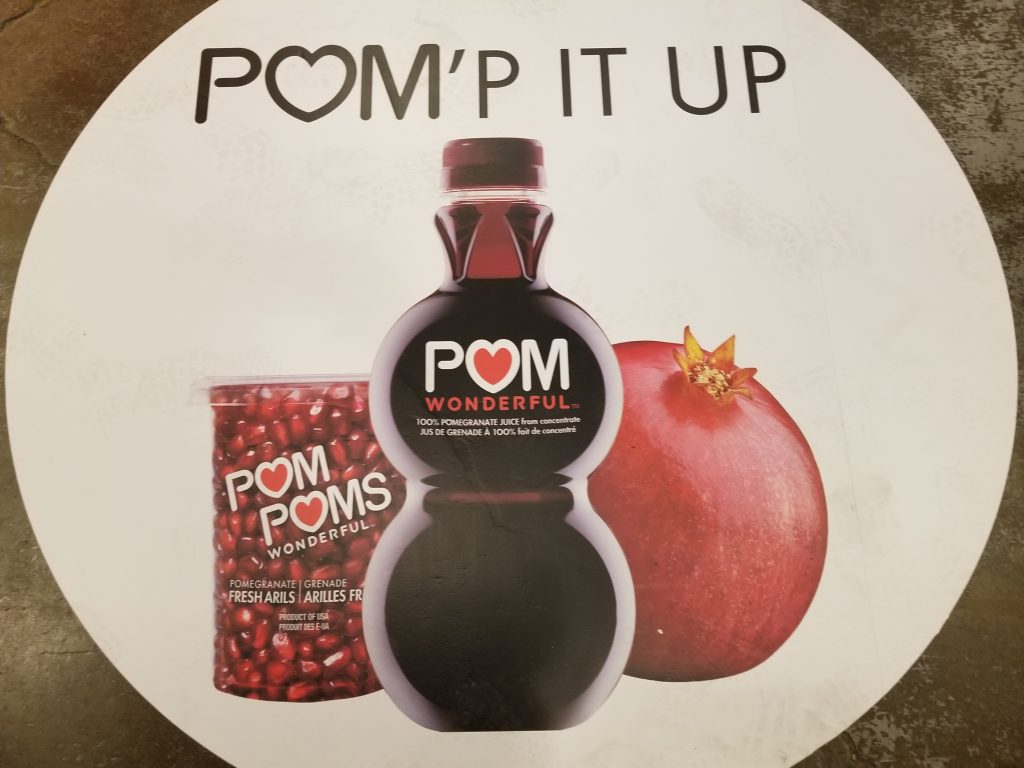 We got POM'ped up with POM Wonderful at a unique venue called Pursuit OCR Gym (444 Dufferin St).
The obstacle course at this gym was something I've never seen before and everyone was pumped to check it out.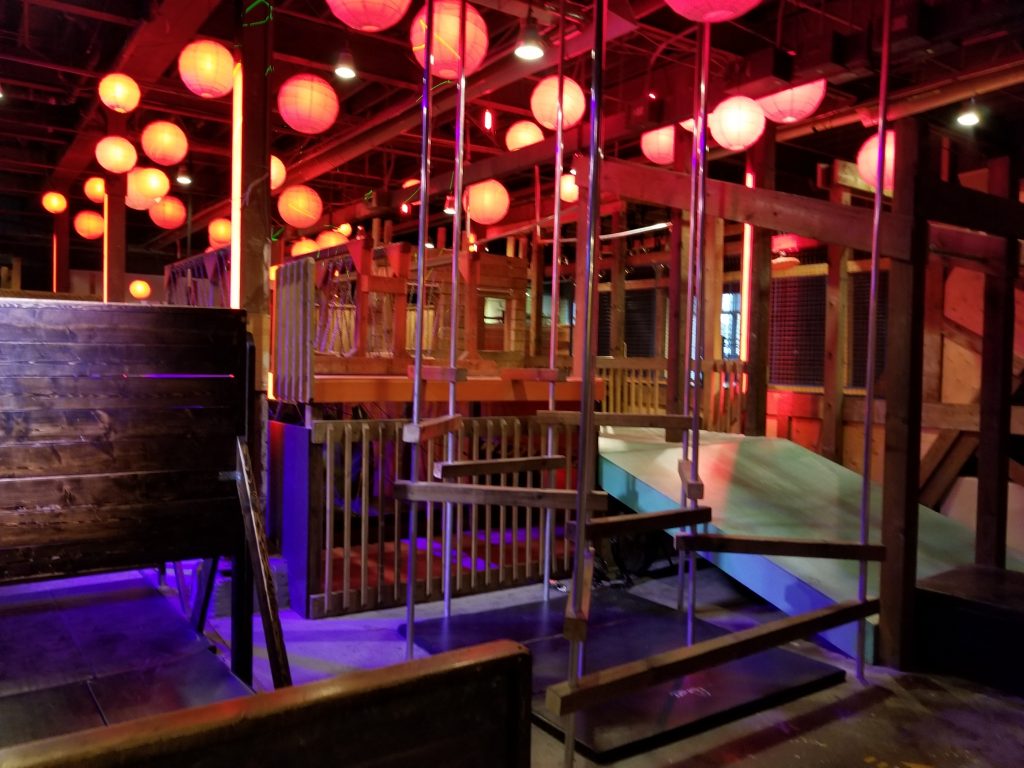 See what I mean?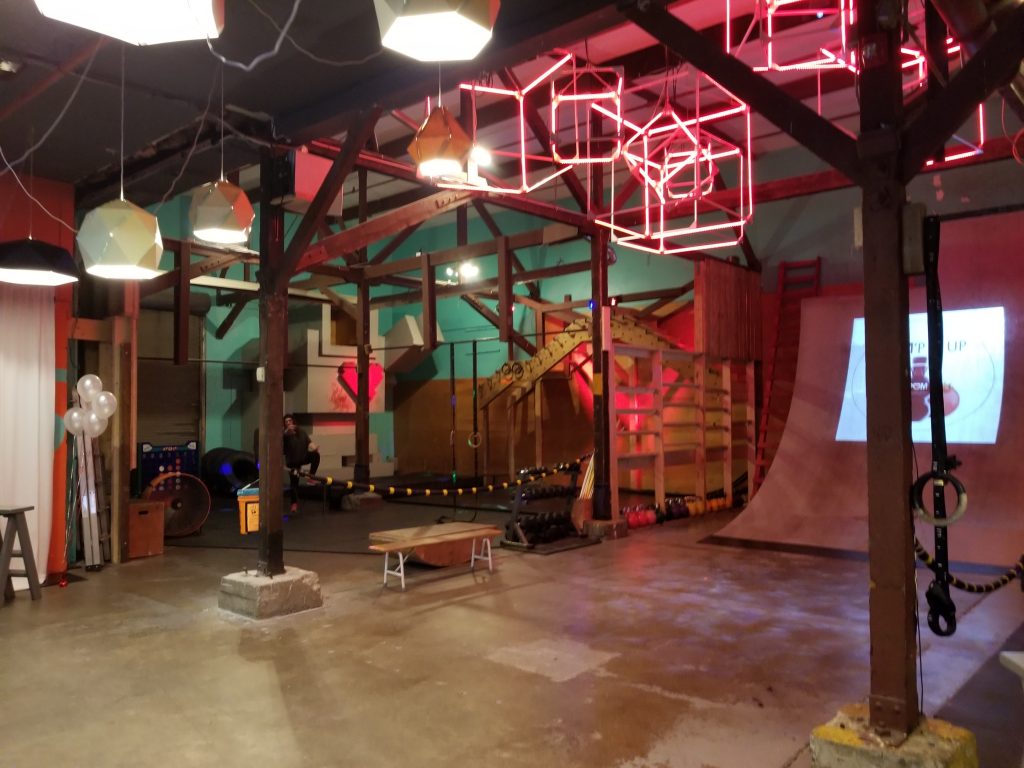 We started off with a warm up before challenging ourselves with this workout!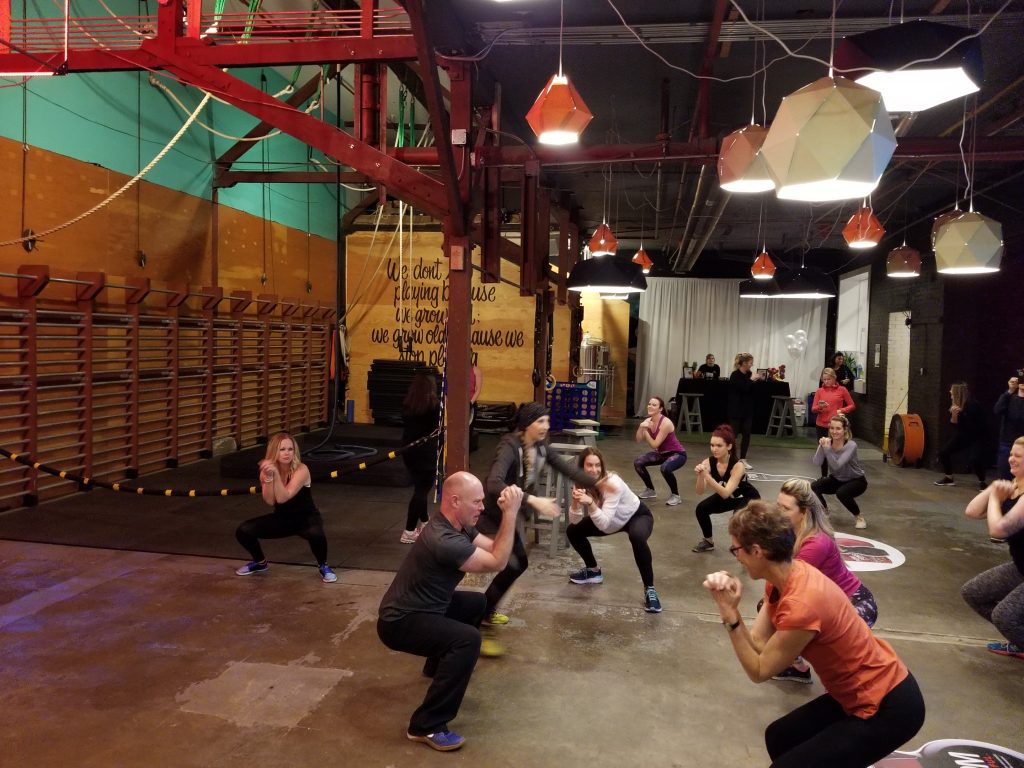 Then we were invited to cool down and enjoy a healthy POM Wonderful smoothie. Here's the recipe so you can make one at home too!
Pomegranate Tropical Smoothie (serves 2)
3/4 cup of POM Wonderful 100% Pomegranate Juice
1 cup of frozen pineapple chunks
1 whole orange peeled
1/3 cup of coconut milk
1 tablespoon of flaxseed
POM POM Fresh Arils for garnish.
Directions: In a blender combine all ingredients until smooth.
Now for some fun facts about POM Wonderful!
 Only premium POM Wonderful 100% Pomegranate Juice from concentrate has the juice of four whole pomegranates in every 473mL bottle.
  There are no preservatives, fillers or sugar added. The naturally occurring sugar in the fruit provides a source of energy (31 g per 236 ml).
  Pomegranates are nutritious fruit which can be part of a healthy diet, offering fiber and Vitamin C.
  POM Wonderful 100% Pomegranate Juice from concentrate has 700mg of polyphenols per 236 ml serving. Polyphenols are phytonutrients found in plants.
  Drinking 2 36mL of juice provides a good source of potassium
  POM Wonderful 100% Pomegranate Juice from concentrate is 100% juice, and that means half a cup is a serving of fruit towards the 7-10 servings a day recommended for adults. (Canada's Food Guide1).
With nearly 9,000 acres of orchards in Central California, POM Wonderful is the largest grower and producer of fresh pomegranates and pomegranate juice in the United States.
POM Wonderful grows and handpicks and juices its own pomegranates. By managing the entire production process from tree to table, we guarantee that our fresh pomegranates, fresh arils and 100% pomegranate juice come from only one source – 100% California-grown POM® Wonderful pomegranates.
About POM Wonderful….
For more information:
Website: http://pomwonderful.ca
Instagram/Twitter: @pomwonderful
Facebook: https://www.facebook.com/pomwonderful/