I've been on food tours in Barcelona, Jerusalem and New York and I truly believe it's a great way to discover a city.
Therefore I was positively thrilled that I was able to go on a food tour of Levinsky Market with Delicious Israel.
Even though I lived in Tel Aviv for 4 years and have visited Tel Avis several times in the last 7 years, this particular neighbourhood was never on my radar.
This has now changed thanks to Delicious Israel who introduced it to me the other day.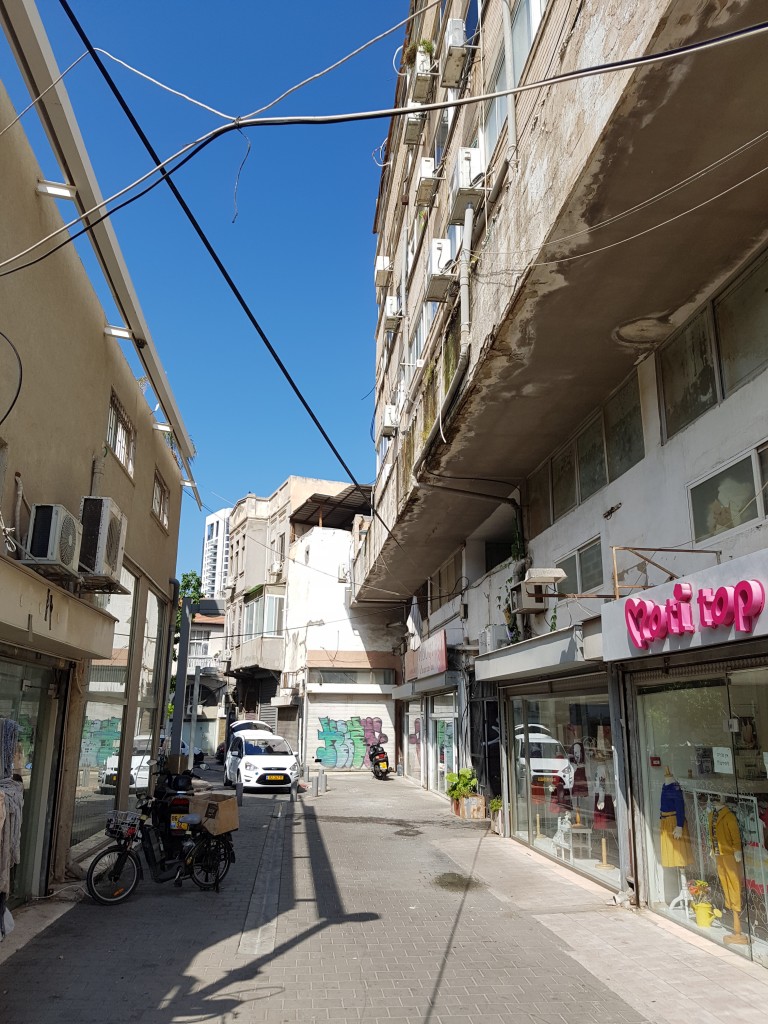 The tour was friendly and fun and consisted of a few tourists from the UK, France and the U.S. Our tour guide was a native English speaker and was super knowledgeable and clearly passionate about food.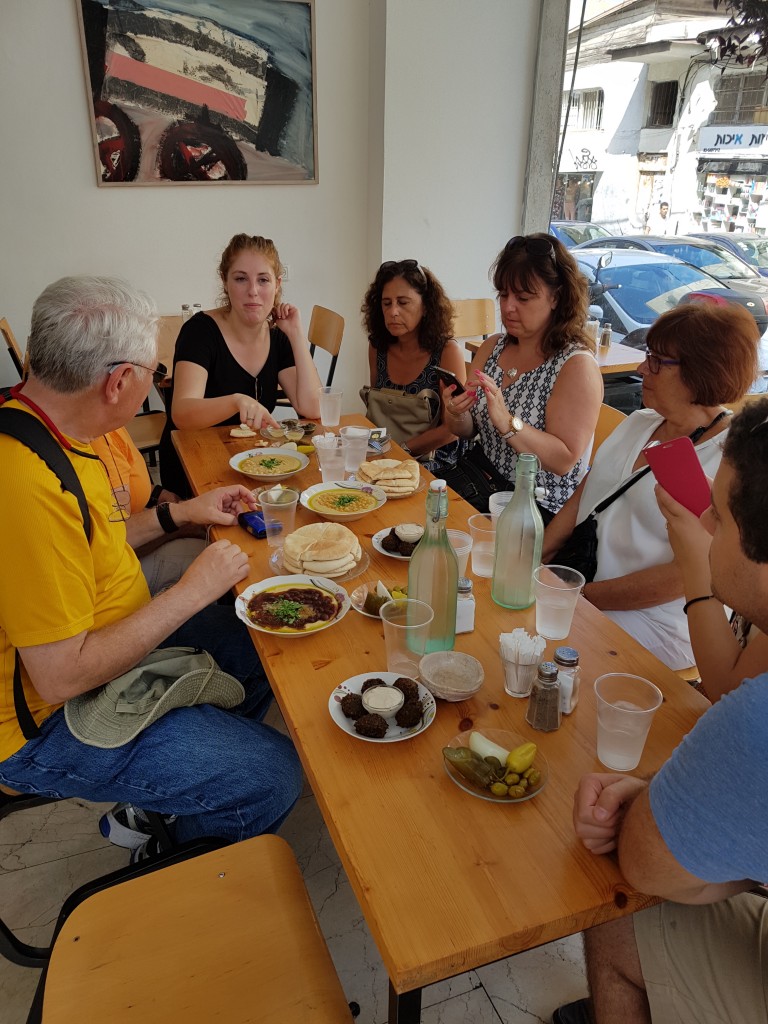 Not to mention that on this tour I learned a few things. For example, I'm pretty sure I've never seen cinnamon that looked like this before.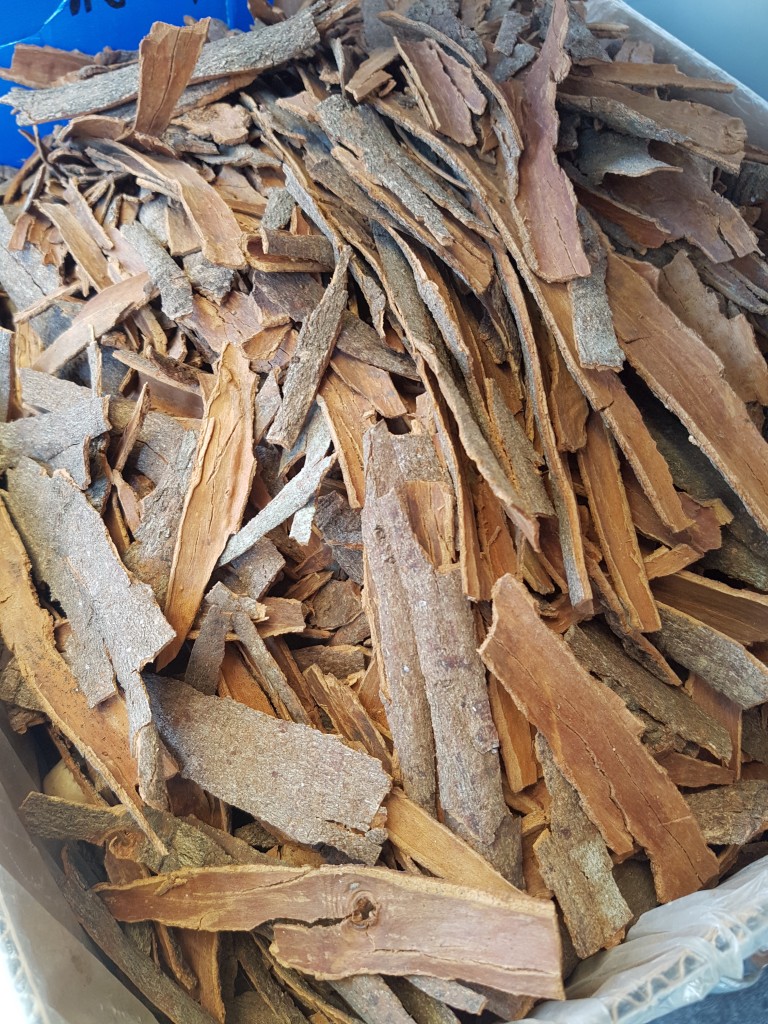 You see this green fruit next to the apple? Notice how its' bigger than the apple? It's an orange. ..not an over sized lime! How cool is that?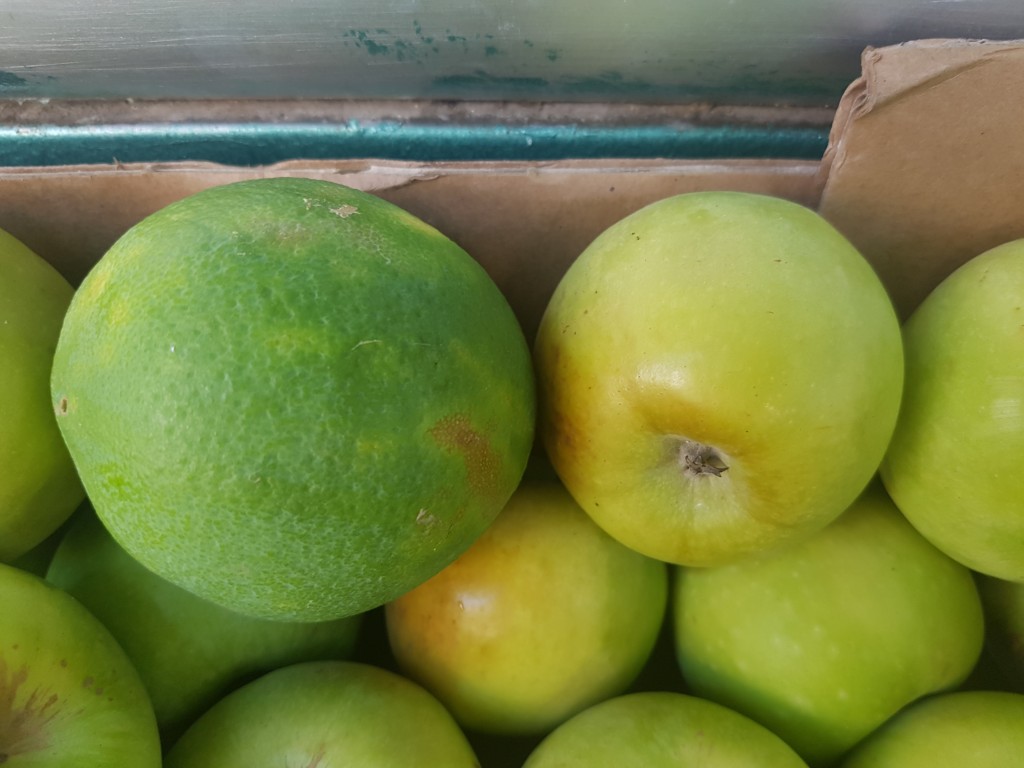 Plus I ate the most delicious hummus that was WARM. Once again, this was something new for me. I really did learn quite a bit on this tour.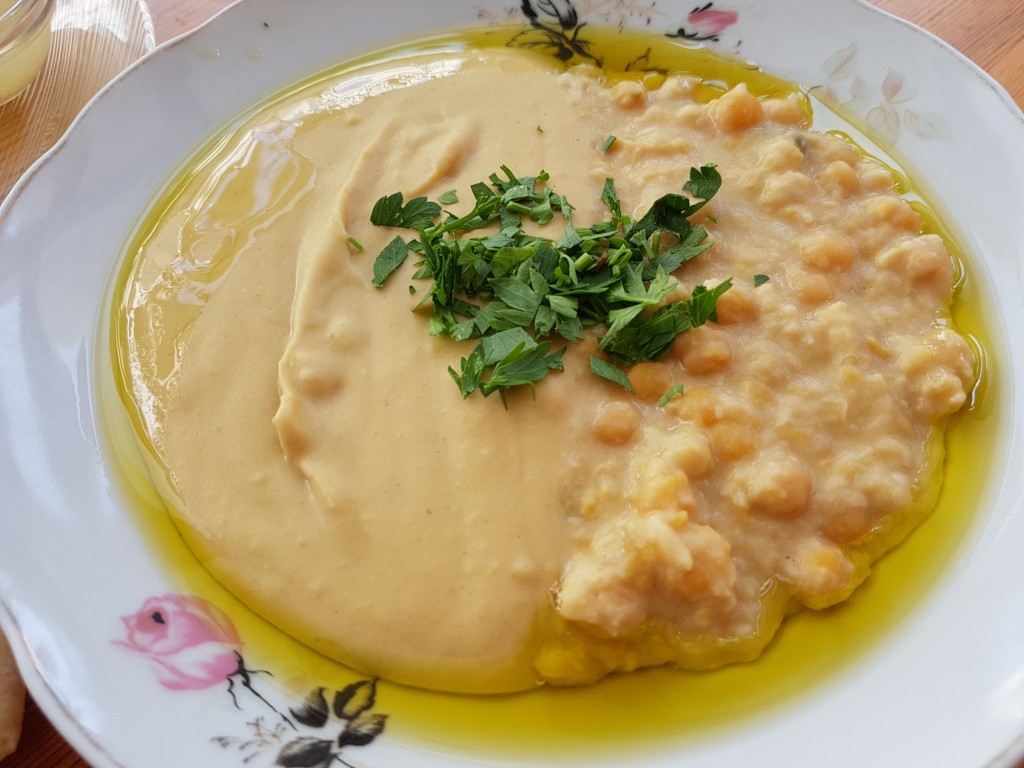 The tour was certainly comprehensive and we were introduced to a variety of interesting spots in the Levinsky Market i.e a spice shop, bourekas, a hummus restaurant, a cool restaurant that served cured meats and craft beers, a famous bakery and more!! No one left hungry.
At the end of the tour we were given cute business cards. I swear I'm going to try my best to get thru this list by Sept 22nd. Wish me luck.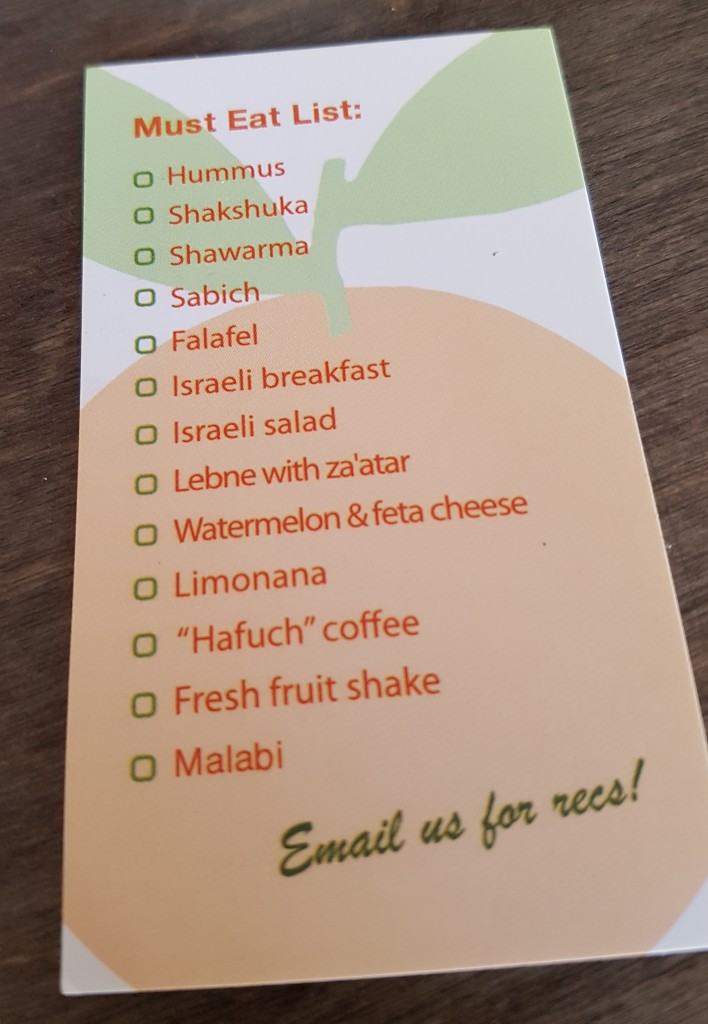 This company does more than just tours – in fact I really wanted to participate  in on their "cook and shuk" tours but the timing didn't work out. I guess this means I will have to book this for my next trip!!
Please take a few minutes and click on their website. Not to mention that I highly suggest you book a tour on your next visit to Israel. You won't regret it.
For more information:
Website: www.DeliciousIsrael.com
Instagram/Twitter: @DeliciousIsrael
Email: info@deliciousisrael.com
Telephone Number from ABROAD: +972 525 699 499
Telephone Number in ISRAEL: 0525 699 499
Disclosure: This tour was complimentary however all opinions are my own.