My lovely neighbor clipped out an article for me the other day from the Toronto Star and left it on my door step. I scrolled through the article and then noticed a recipe that caught my eye, called Indian Slaw. As always, Star Tested recipes are usually winners and this one was no exception.
The recipe was also a great way for me to incorporate peanuts into my diet as I'm always looking for additonal sources of protein. There's more great news about peanuts too:
A serving of dry roasted, unsalted peanuts contains no sodium or cholesterol and is:
• a source of fibre, potassium, zinc, iron, thiamin, vitamin B6, phosphorus and selenium
• a good source of folate
• an excellent source of magnesium, vitamin E and niacin
This is great news for momwhoruns!!
Ok back to the recipe! Here ya go….
RECIPE: INDIAN SLAW (from Indian Cooking Unfolded by Raghavan Iyer)
1/4 cup dry roasted unsalted peanuts
14 oz coleslaw mix or 1 lb green cabbage shredded (I used a cabbage)
1 to 2 serrano chilies or 1 jalapeno (I used jalapeno)
1/4 of a large red pepper, cut in thin strips
1/4 cup unsweetened dried coconut (I used Co-Conut Bacon from YamChops)
1/4 cup finely chopped cilantro
Juice from 1 lime
1-1/2 tsp kosher salt
2 tablespoons oil
1 tsp mustard seeds
1/4 tsp tumeric
DIRECTIONS:
1. In a mini food processor or spice grinder, pulse nuts to a consistency of coarse bread crumbs (of course, I did not do this step and kept my peanuts whole). Infact, I used fresh peanuts and unshelled them – one by one. Here's proof!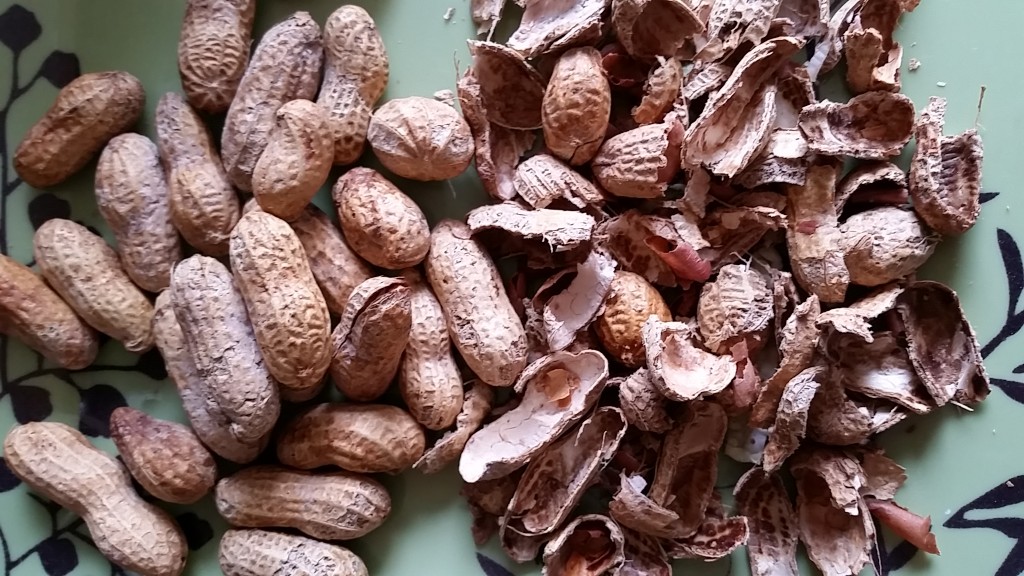 2. In a large mixing bowl, combine coleslaw or cabbage, peanuts, chilies, red pepper, coconut, cilantro, lime juice and salt.
3. In a small skillet, heat oil over medium high until shimmering. Add mustard seeds. Cover skillet. Cook until seeds stop popping – about 10 to 20 seconds. Remove from heat. Add tumeric. Stir. Pour over coleslaw mixture.
4. Toss slaw thoroughly until well coated.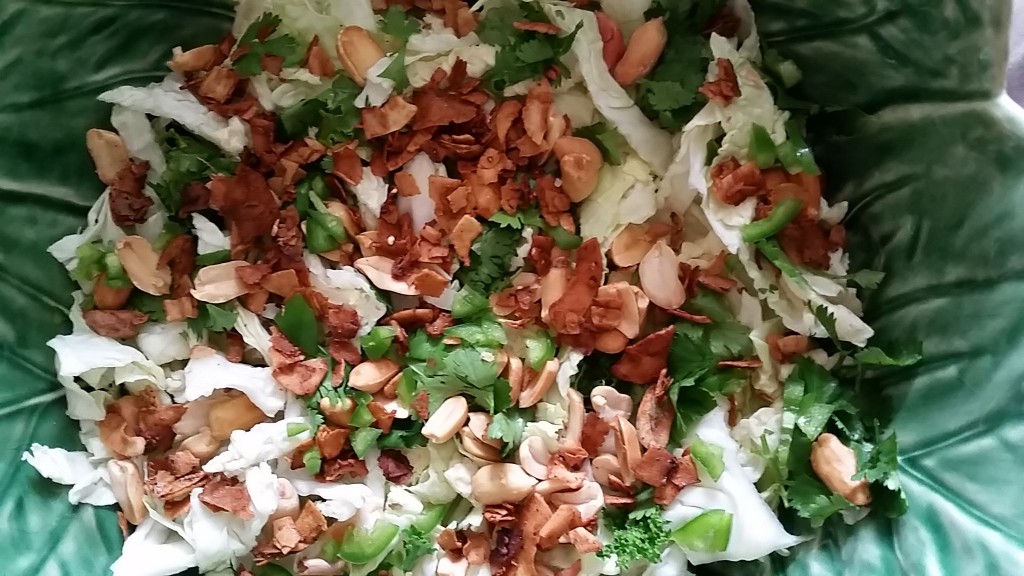 MY DINNER LOOKED LIKE THIS!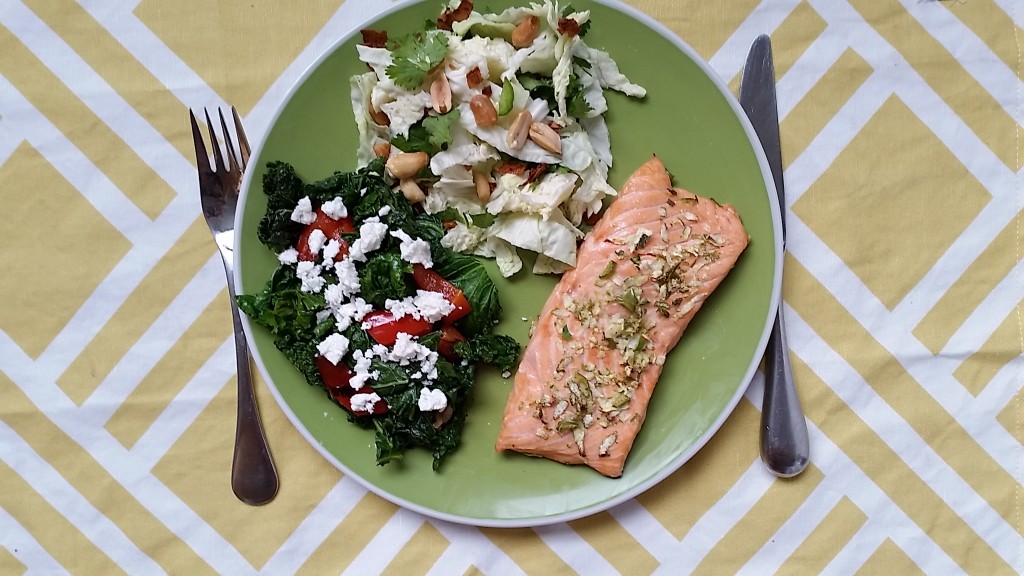 Note: the lovely looking placemat is designed by the very talented Kate Thornley Hall (www.katethornleyhall.com) who has the most impressive line of fabrics, pillows, wallpaper and more.
Many thanks to the Peanut Bureau of Canada for inviting to me to an event so that I could learn more about peanuts!