The other day I got a tweet from @TheCulturedPearl that said: Hey @momwhoruns I've found a new #coffice @TherollingpinTO.  I immediately clicked on the twitter username so I could learn more. Their profile said "Sweet Treats, 3429 Yonge St, Toronto, www.therollingpin.ca.". I didn't need more info..LOL…I knew that I would be visiting (sooner than later) as it's close to where I live.  Before I knew it, I found myself dropping by on Sunday morning as soon as they opened (10 am). The outside of this charming bakery looks like this.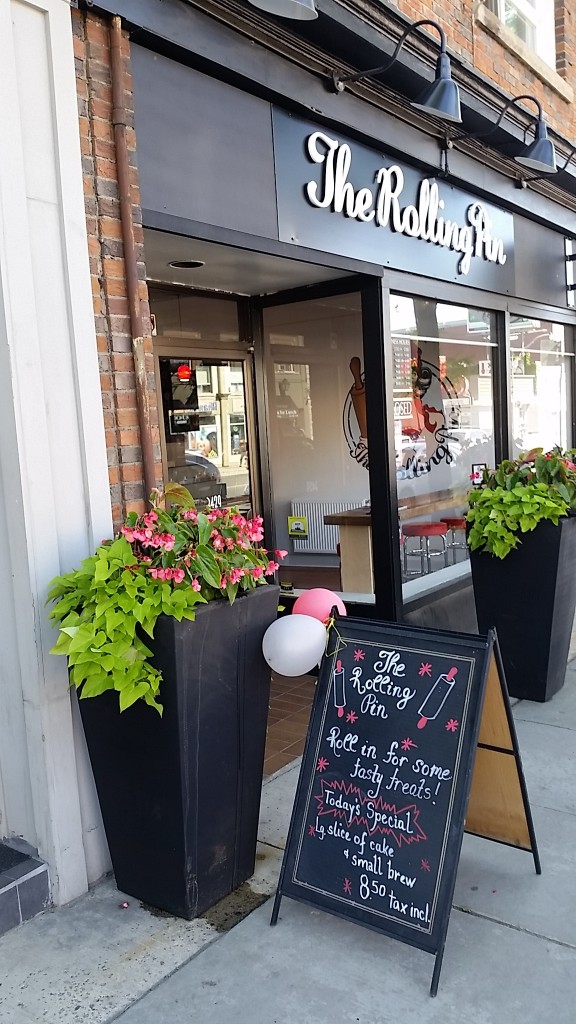 The inside of this charming bakery looks like this.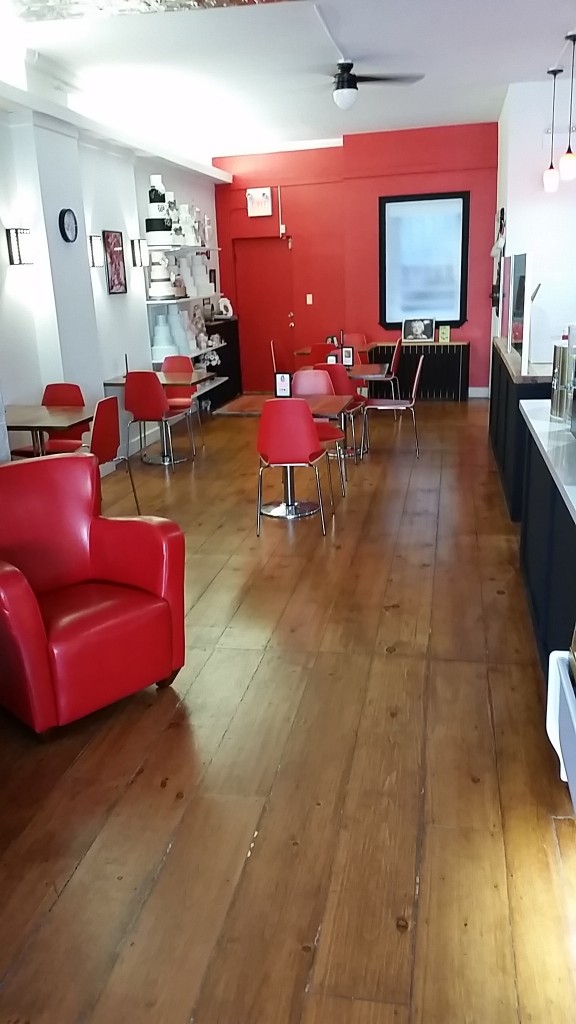 Now let's talk about those SWEET TREATS. There's an assortment of donuts, macarons, pies, cakes and more. Naturally everything is made in house. I decided to try the banana cream pie. However the donut I really would like to try is the "Elvis" which is described as "a delicious peanut butter topping with crisp bacon, bananas and chocolate drizzle". Other donuts that might interest you – Tiramisu, Boston Cream, Cannoli, Maple Bacon, Blueberry Cheesecake and more!!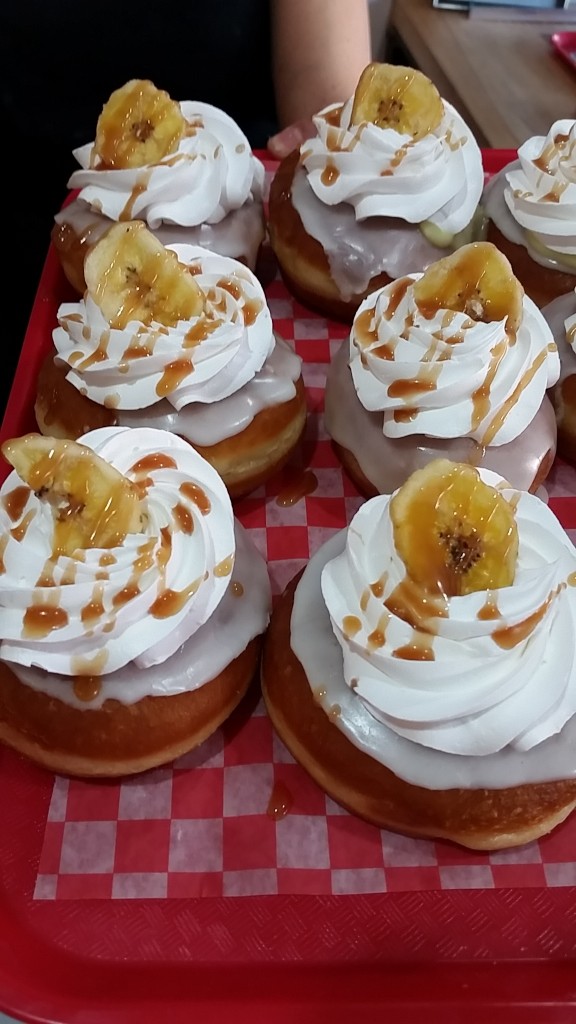 I'm also going to return so my waistline can try this!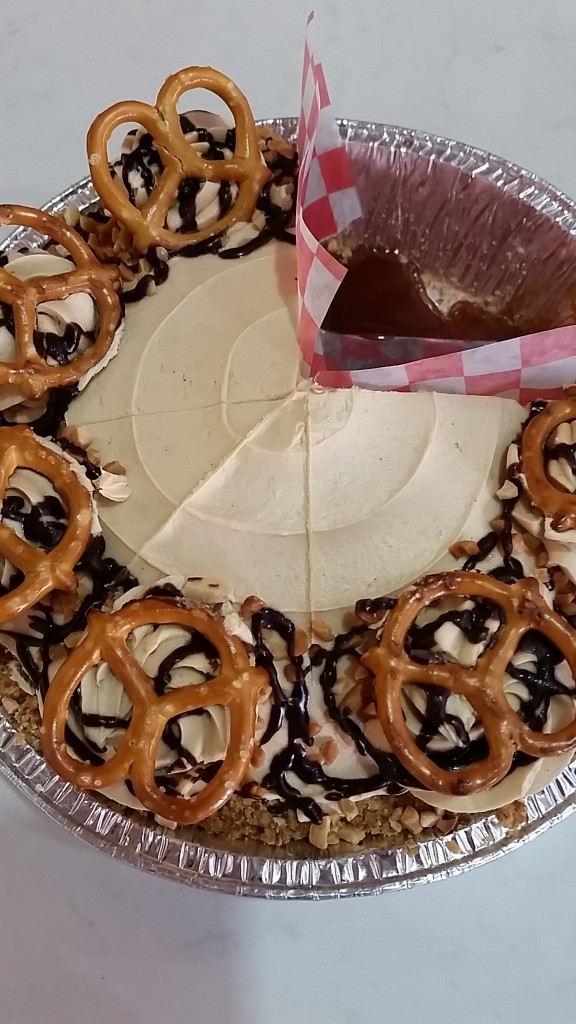 Hope you get a chance to visit one day soon. ps a huge shout out to @theculturedpearl for introducing me (and my waistline) to The Rolling Pin!
For more information: The Rolling Pin: 3429 Yonge St, Toronto 416 691 4554
Twitter: @therollingpinTO
Instagram: therollingpinto
email: hello@therollingpin.ca
Ps closed on Mondays!!