I saw a friends facebook update about "Smore's Popcorn Balls" and when I saw the recipe I knew that I HAD to try it. Anything that doesn't require baking and has only a few ingredients – is right up my alley.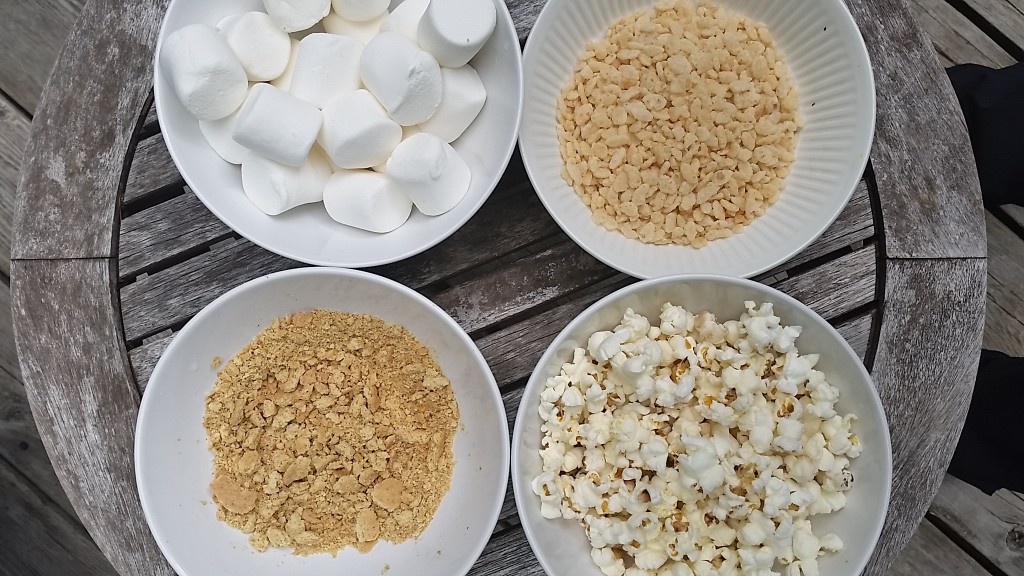 When I made it the first time – I didn't read the recipe entirely (this is pretty typical of me) and discovered that I added an extra ingredient. OOPS!! But hey it worked.
Here's my version of S'mores Popcorn Balls.
Ingredients
3 cups of popcorn
1 cup of Kellogs Rice Krispies
1 cups of graham crackers ground up (I just used my hands…nothing fancy)
2 cups of marshmallows
1/4 cup of butter
Directions
1. Melt the butter and the marshmallows on medium heat in a large saucepan. The goal here is to get the marshmallow to break down which means you need to stir constantly!!
2. Add the Rice Krispies and popcorn and the graham crackers.  Again – stir constantly!!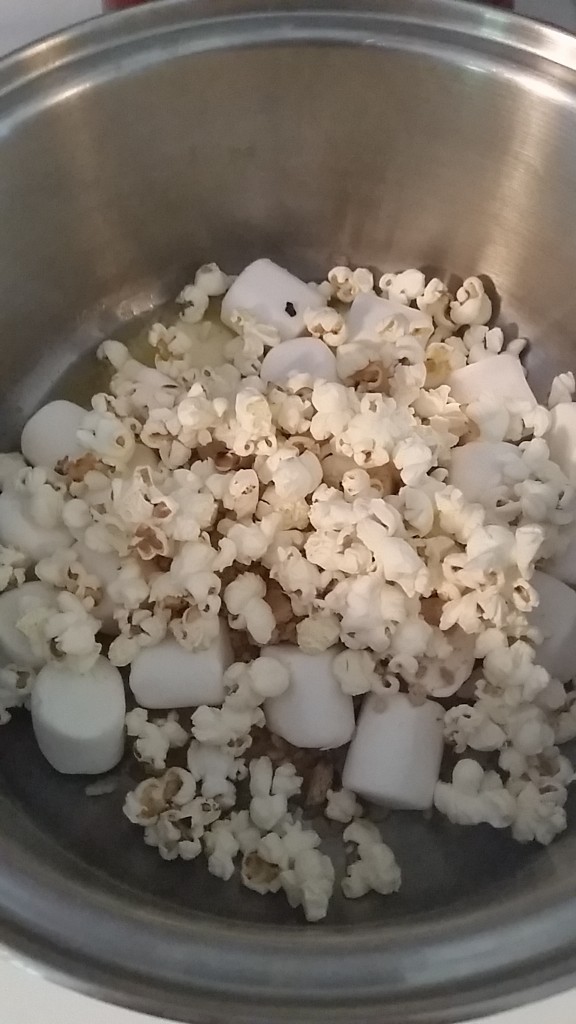 3. Remove from heat and let it cool slightly. Form into balls.
4. Melt some chocolate and drizzle on top (optional)
FINALY PRODUCT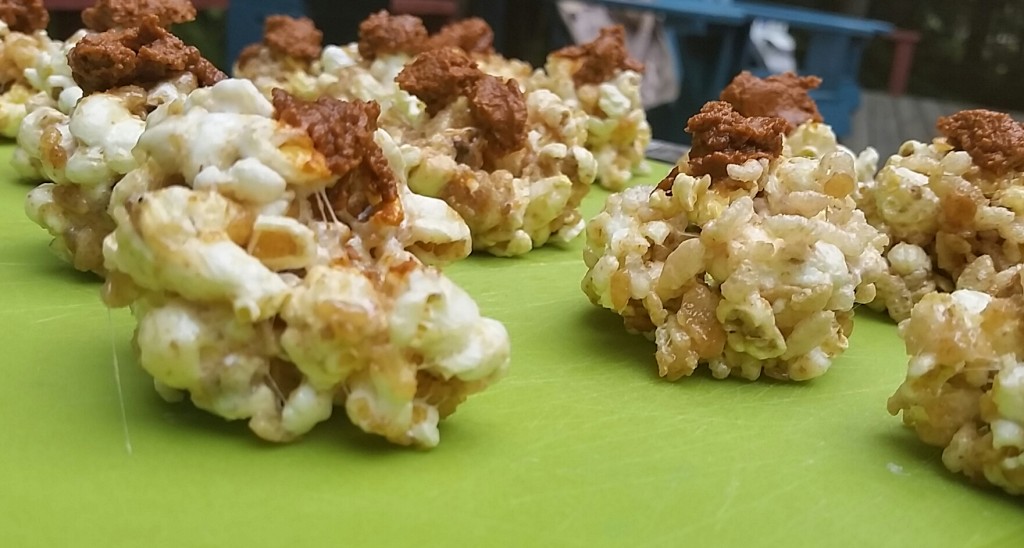 I swear these will disappear before you can say "why haven't I made these before".
I've now made them 3 times and I have a feeling I will be making them pretty regularly!
Happy Baking!