I had some company over on Friday night for dinner and I have to admit – the meal was divine. I served one main course and three salads plus dessert. Right now, I feel like I need to share one particular salad recipe with you STAT.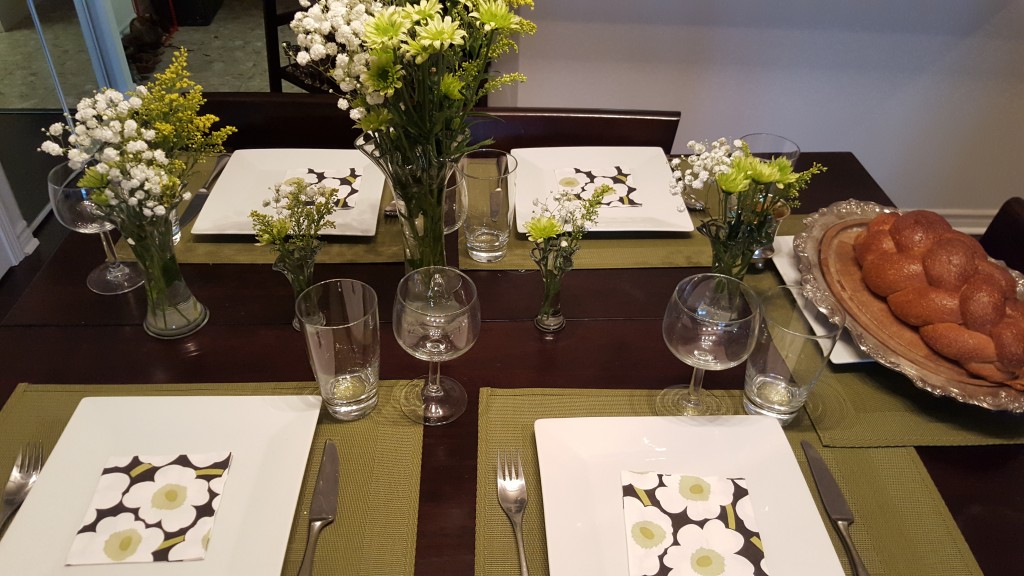 This Thai Crunch Brussels Sprout recipe was worth all the chopping and all the ingredients. TRUST ME. LOL
Thai Crunch Brussel Sprout Salad (taken from a fantastic blog that I subscribe to..Sweet Eats)
INGREDIENTS
1 1/2 tablespoons olive oil
1 pound brussels sprouts, stems removed and thinly sliced
2 garlic cloves, minced
1/4 teaspoon salt
1/4 teaspoon pepper
6 scallions, sliced
1 cucumber, seeds removed and sliced
1 red bell pepper, thinly sliced
1 orange bell pepper, thinly sliced
1 yellow bell pepper, thinly sliced
1/2 small red cabbage, thinly sliced
3 carrots, peeled or grated
1/2 cup freshly torn cilantro
1/2 cup shelled edamame
1/3 cup roasted peanuts, coarsely chopped
1/3 cup roasted cashews, coarsely chopped
3 tablespoons toasted sesame seeds
chili lime dressing
1 cup sweet chili sauce ( I used PC® Memories of Thai)
1/2 cup rice vinegar
1/2 cup light canned coconut milk
5 tablespoons honey
4 garlic cloves, pressed or finely minced
2 tablespoons creamy peanut butter
2 teaspoon-sized knobs of ginger, grated
2 limes, juiced
1 tablespoon soy sauce
directions:
Heat a large skillet over medium heat and add olive oil. Add the sliced brussels and garlic, tossing to coat. Season with the salt and pepper and cook until the brussels are a bit crispy, then remove and place in a bowl.
Add the scallions, cucumber, peppers, cabbage, carrots, cilantro and edamame to the brussels, tossing well to mix. Add in half of the peanuts and the cashews and all of the sesame seeds. Pour a 1/4 cup of the dressing over top and toss the salad well. Top with the remaining peanuts and cashews. Serve the salad with the extra dressing. (The extra dressing can be kept sealed in the fridge for a week or so!)
chili lime dressing
Combine all ingredients in a saucepan, whisking to combine. Bring to a boil, the reduce to a simmer and cook for 3-4 minutes until slightly thickened.
I actually used my beloved Blentec and the dressing came out velvety smooth and super flavourful. I can see myself using this dressing in all sorts of future recipes…that's how good it tasted.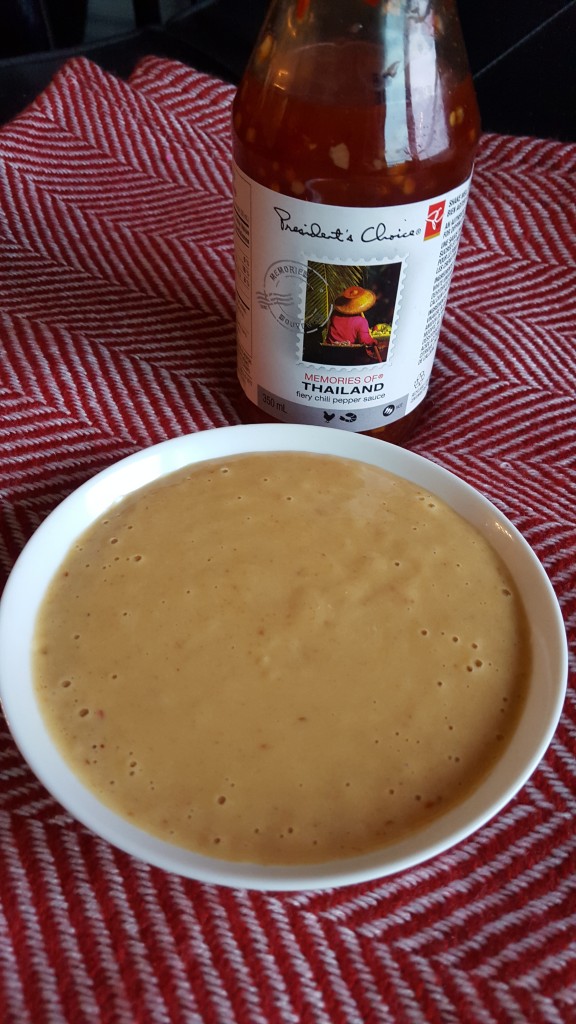 Happy Cooking.