Remember the roasted cauliflower recipe that I blogged about a few weeks ago? Well, there was no way I was going to eat that whole cauliflower by myself. Therefore I needed to figure out what to do with it.
So I went on Pinterest and found a Cauliflower Potato Salad – without the Potatos!! I thought to myself – PERFECT.
Here's the recipe: (adapted from www.nelliebellie.com)
Ingredients:
1 roasted cauliflower or steamed cauliflower
2 hard boiled eggs, grated
1/4 cup of mayonnaise
3 ribs of celery, diced
Fresh parsley or dill (fresh herbs will make a huge difference)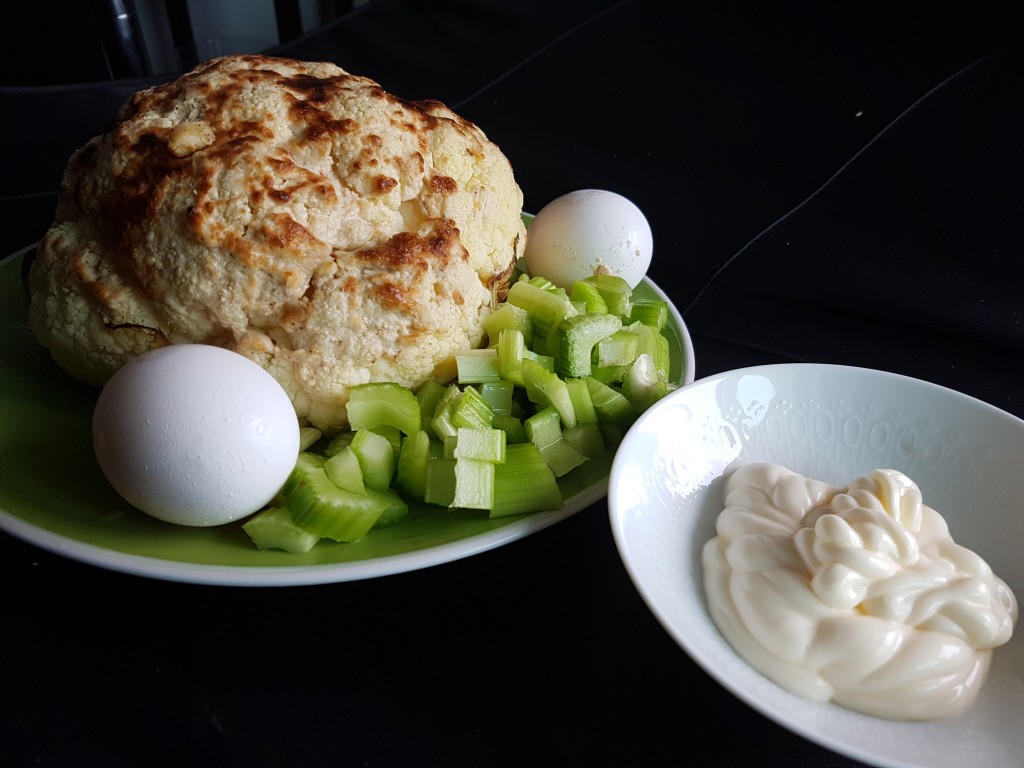 Directions:
1. Roast or steam the cauliflower. Click here for the Roasted Cauliflower recipe)
2. Grate the cauliflower till you have 2 cups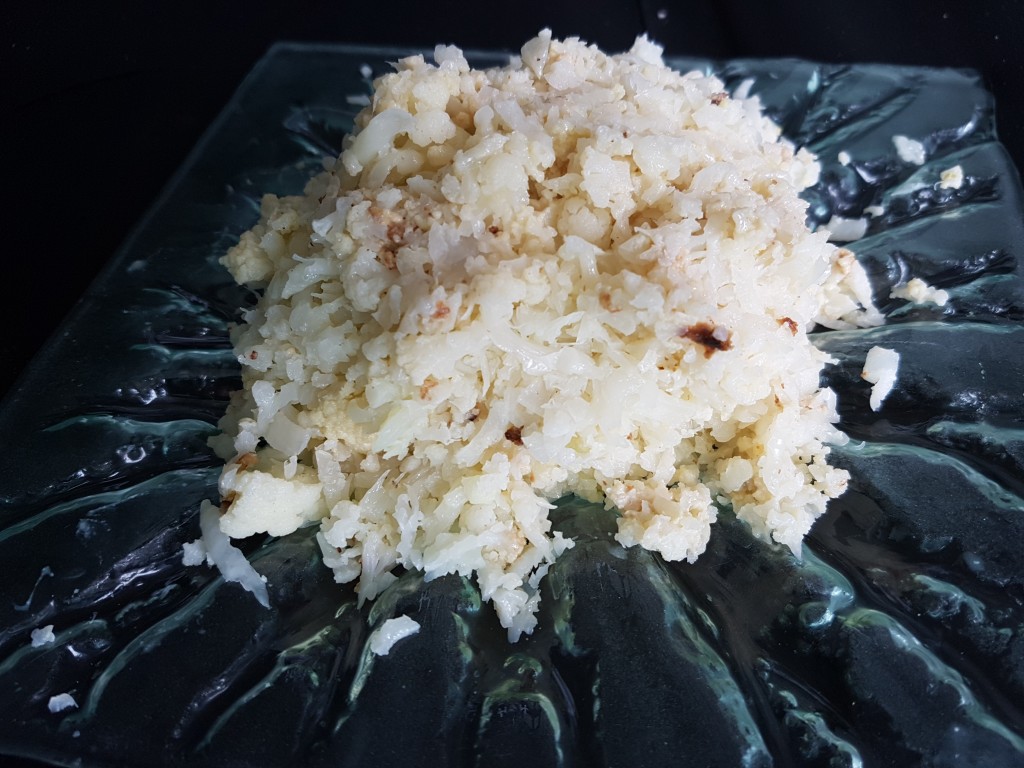 3. Combine the grated cauliflower, grated hard boiled eggs and celery together with the mayo.
4. Add salt and pepper and fresh herbs – to your taste.
FINAL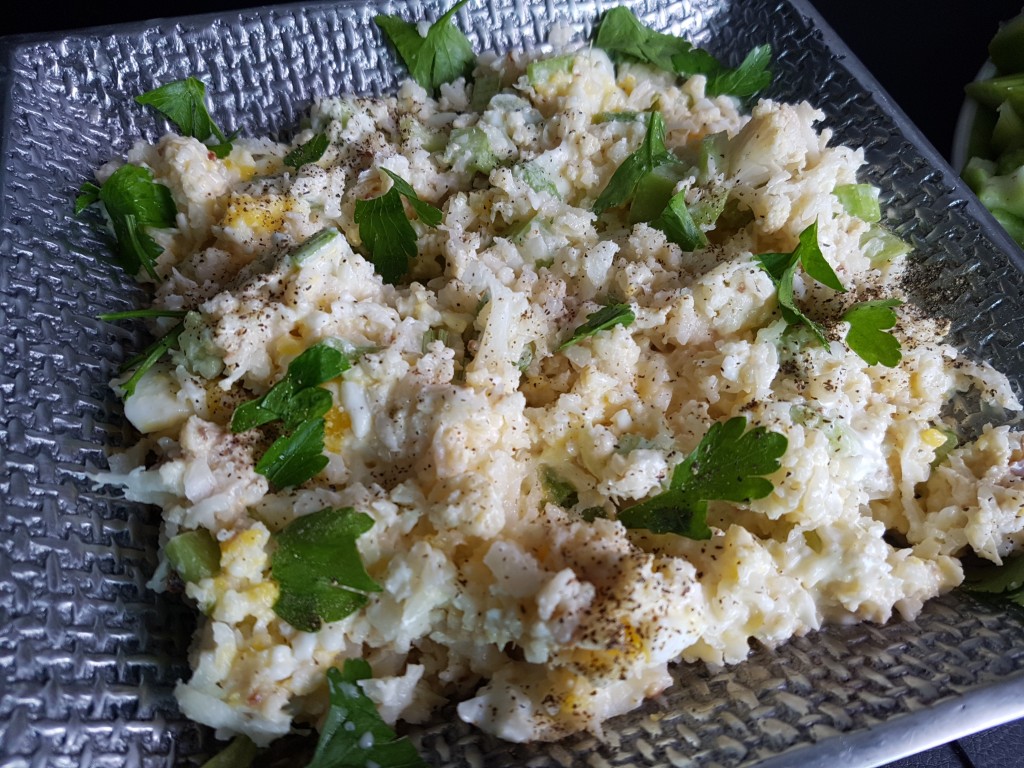 This is a fantastic alternative to potato salad.
It's also perfect for someone like me who is trying to cut down on carbs.
T'is the season to embrace salads, don't you think?