After reading a review of Bar Buca by Amy Pataki in the Toronto Star, I knew that I wanted to visit this restaurant STAT. She gave it 3.5 stars out of 4, so I put Bar Buca on my radar and off I went for lunch. I was a bit nervous that it  was going to be busy so I was cautious and arrived at 11:30 am. It was a good move.
The space has a few shared tables and a bar as well.(capacity 38).  I like watching the 'action" so I plunked myself onto one of those high backed chairs!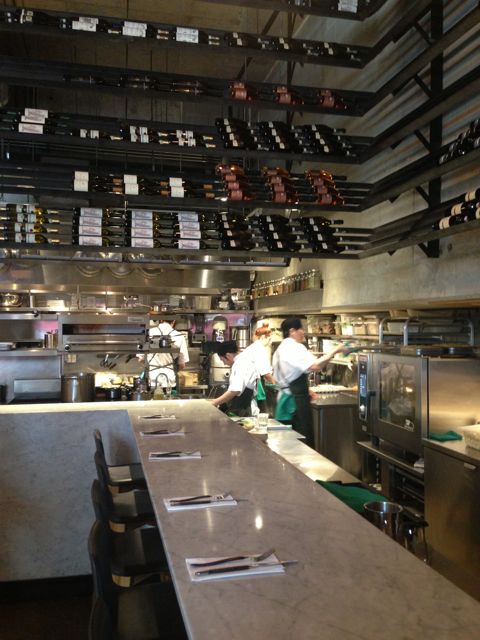 The menu is divided into small bites, cold plates, hot plates, fried, stuffed focaccia and skewers. Love it. It's perfect for sharing ….and priced between $3 and $14.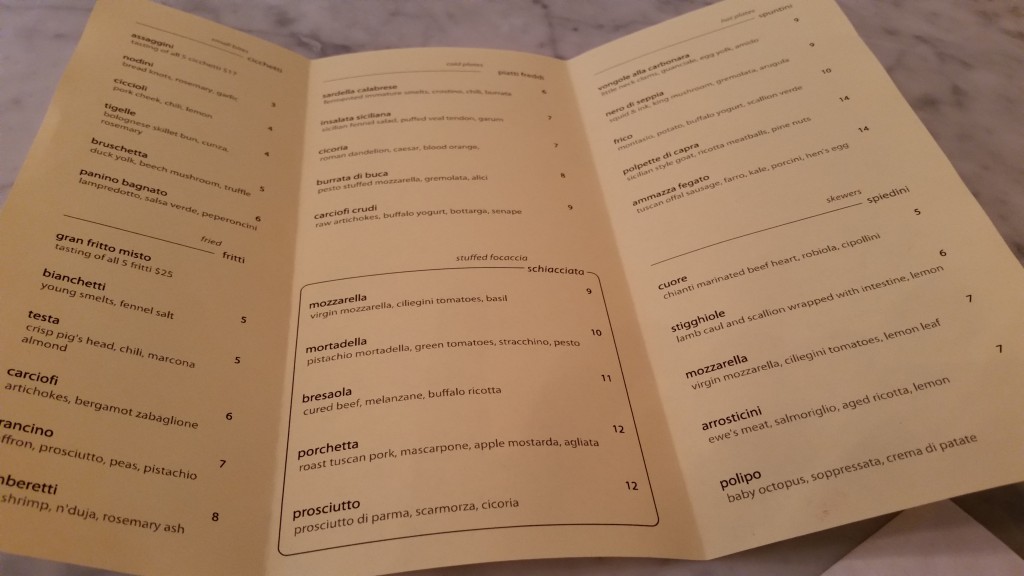 So what did I order? Let's put it to you this way – TASTY STUFF.
Specifically: POLIPO – baby octopus, soppressata, crema de palate. What you really need to know is that it was perfectly prepared.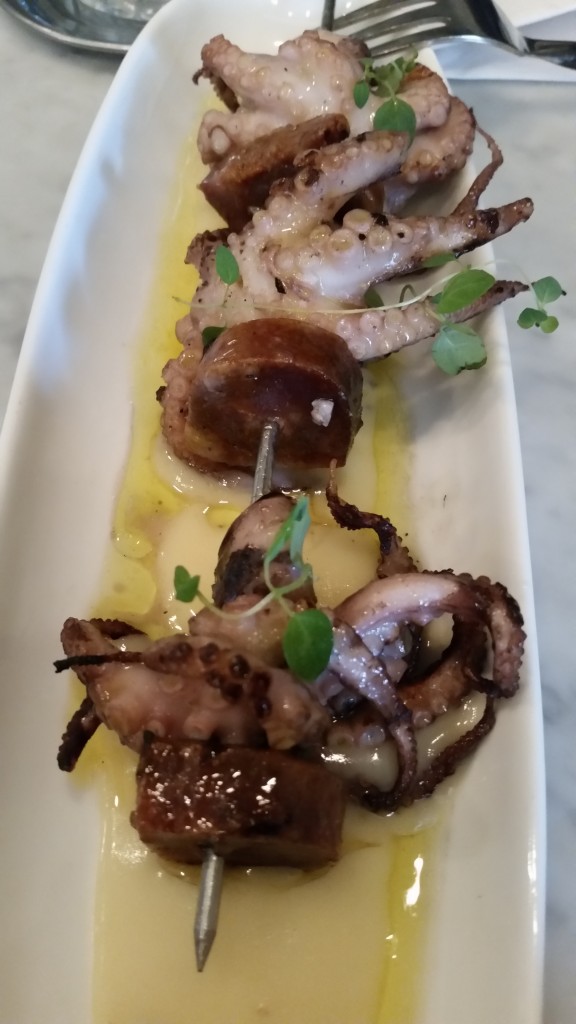 We also ordered: CARCIOFI CRUDI – raw artichokes, buffalo yogurt, bottarga, senape. In other words: More Perfection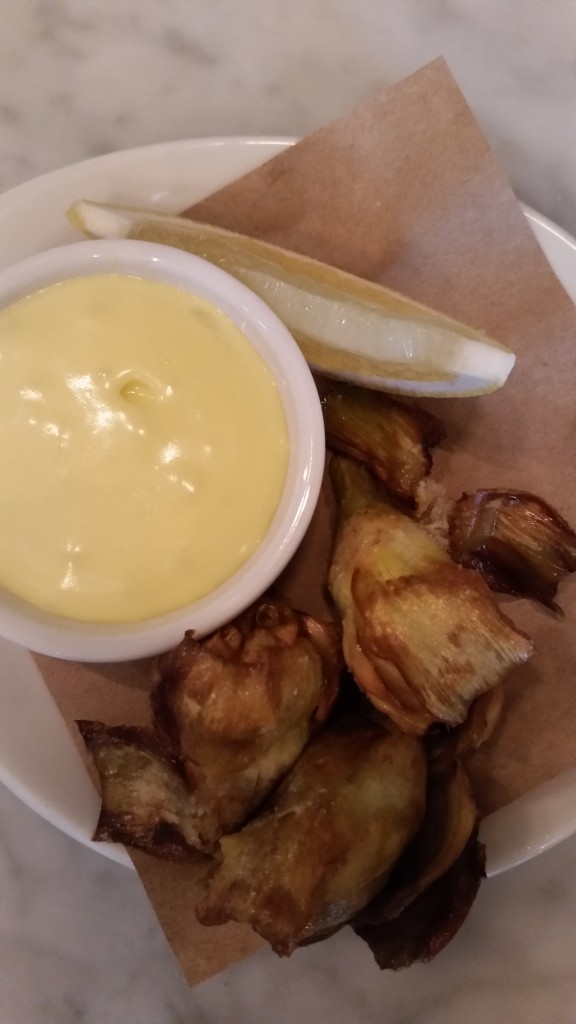 Based on a few reviews, I knew I would be ordering the PORCHETTA SANDWICH (roast tuscan pork, mascarapone, apple mostarda, agliata). What you really need to know about this sandwich is that it is MASSIVE. So glad we split it!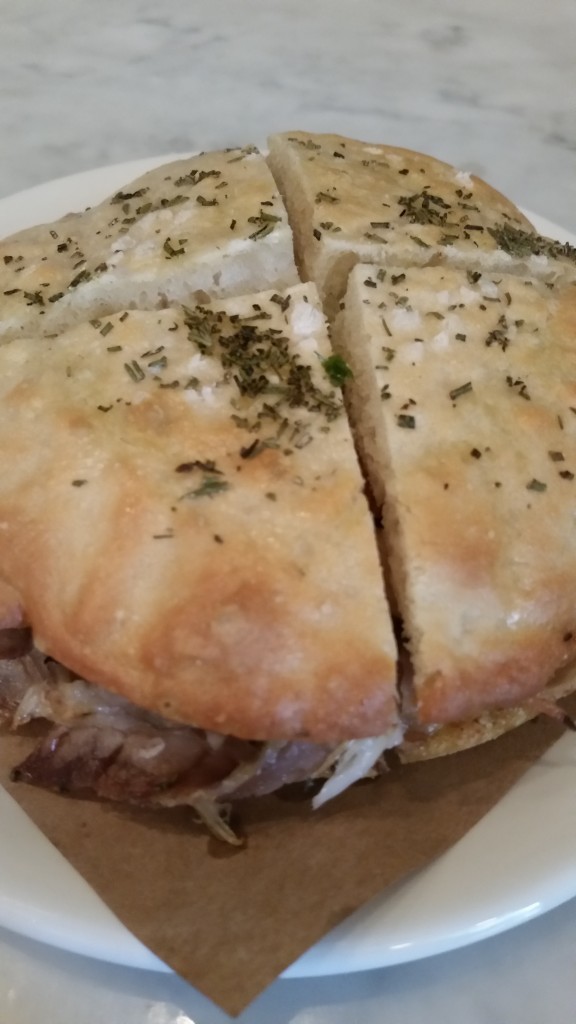 Last but not least – we ordered the BRUSCHETTA which is described as: duck yolk, beech mushroom and truffle. Again – DELICIOUS.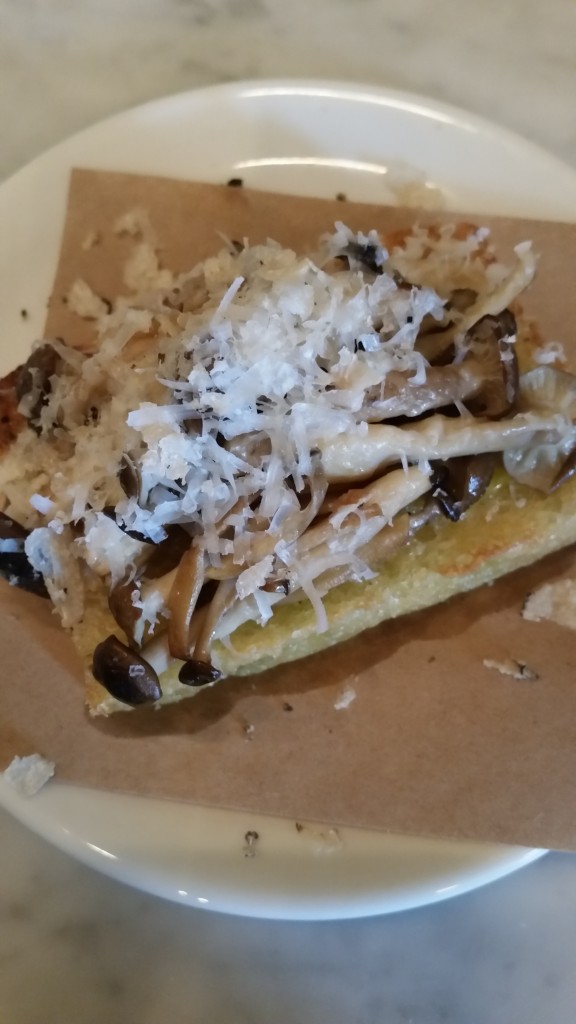 Conclusion: This restaurant offers some well executed dishes in a cool atmosphere with some decent service. Not to mention that the menu appeals to me as it's certainly not an ordinary menu. Not even close.  I know I will be returning one morning with my macbook… to try their coffee and pastries. I have no doubt that I'm going to be impressed. Most likely I will be making it for dinner one day too. Clearly I've become a quick fan of Rob Gentiles' style. (who is the Executive Chef).
For more information:
Bar Buca 75 Portland St. Toronto 416 599 2822
Hours: Monday to Friday 7 am to 1 am, Saturday and Sunday 8 am to 2 am.
Twitter; @barbucatoronto